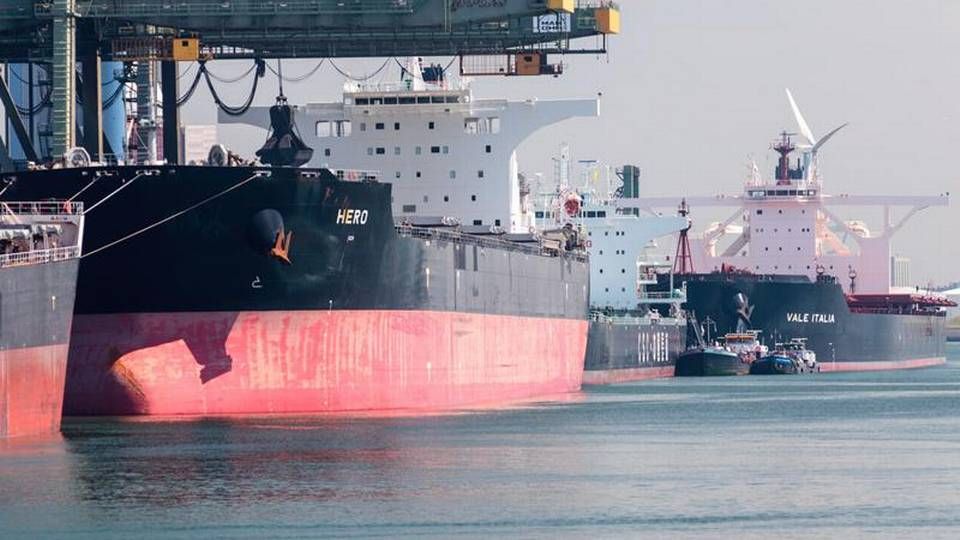 Maersk Broker is one step further in the ambitions to strengthen the dry bulk business of Maersk Broker Bulk Chartering, ShippingWatch has learned. A few weeks after Maersk Broker signed a letter of intent to become new majority shareholder in Danish broker Lanic, the Maersk Group broker business have now brought in more new employees to the offices in Copenhagen and London, sources tell ShippingWatch.
The new employees allegedly include several prominent names from Lightship, which Maersk Broker wound up breaking away from, thus abandoning the announced partnership LBM Bulk Chartering in the summer of 2015 after a dispute over the strategy of the new platform. The new Maersk Broker employees include the former partners Mike D. Creaven and Kenneth Harritsøe, who both started work at the office in Copenhagen on April 1st. This also goes for Jesper Bihlet and Nicolai Kohls, who were both employed at Lightship as chartering managers. The four new brokers will work to strengthen the company's activities in spot and cargo, sources say.
Lightship Chartering partners split to the wind
Mike D. Creaven and Kenneth Harritsøe opted, along with partner and CEO Frank Mortensen and Thomas Stahl, to quit in September of last year, to the great surprise of chairman Morten Have.
"It was a complete surprise. I don't know what the reason is, and I can only assume it's because they want to do something else, but I have no idea what that might be," Morten Have told ShippingWatch at the time.
The Maersk Broker office in Copenhagen was not alone in getting a boost, as the office in London has also been strengthened. On May 2nd, Alan De Rosa, Greg Williams and David Harvey will start at the office, sources tell ShippingWatch. The two latter figures are currently partners in the UK broker company Helm Shipping and hold over 35 years of experience in the shipping industry, according to their website.
Meanwhile, Maersk Broker has brought in Mark Pauchet to Maersk Broker Research, which is also undergoing reinforcement.
More acquisitions
It became clear that Maersk Broker intended on boosting dry bulk activities when the broker company announced the joint venture with Lightship Chartering in December 2014. When the partnership collapsed last summer, Maersk Broker was quick to highlight that the goal had not changed. In December, a new deal was landed with the Danish broker company Wonsild Dry, which Maersk Broker acquired a stake in. In light of the deal, Claes Devantier, part of the senior executive management at Maersk Broker, told ShippingWatch:
"Lightship Chartering was the beginning, and even then we were in talks with others. We are disappointed that we won't do anything with Lightship, but we are very pleased that we have made a deal with Wonsild Dry. And we will continue the dialog with other companies - that's how we see it."
Since then, the broker Lanic has also joined forces with Maersk Broker, which noted in relation to this partnership that more initiatives would take place in dry bulk this year.
Maersk Broker in new dry bulk partnership
Wonsild Dry: Worrying dry bulk sector consolidates industry
Maersk Broker: More strategic partnerships in 2016
Maersk Broker: Two paths after break from Lightship