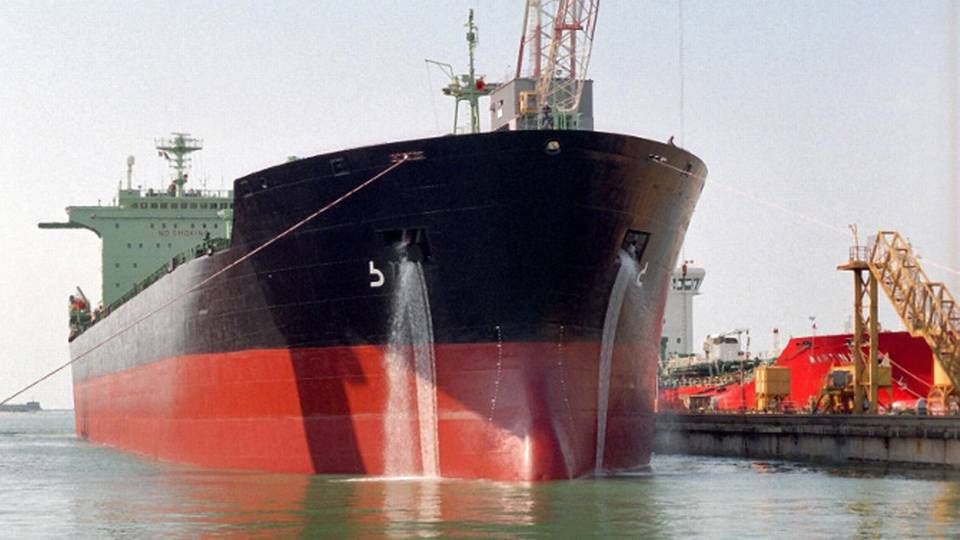 Two of the most talked about carriers in recent years on the New York Stock Exchange, Scorpio Bulkers and Scorpio Tankers, are pulling considerable funds out of the companies in the form of fees being paid to related partners in the Scorpio group. According to Deutsche Bank's shipping analyst Amit Mehrotra, this poses considerable negative consequences for the pricing of these two carriers, to the detriment of shareholders.
For Scorpio Bulkers, which has been intensely hit by the global crisis in the bulk market and is fighting to survive by selling newbuildings and issuing shares en masse, this concerns fees for 2015 amounting to over USD 25 million. The money is either paid or payable to related partners and related to the company's latest sale share. The total fees stems from the sale of a total of 27 vessels, which remain under construction.
Fees owing to related partners in Scorpio, which is headed by Emanuele Lauro from Italy and American Robert Bugbee, are due for payment despite the fact that the divestments are made at heavy losses for shareholders. The USD 25 million corresponds to 15 percent of Scorpio Bulkers' current market value, or 40 percent of the total net proceeds, which the company brought home last month after yet another share divestment, which further diluted the value of existing shareholders' worth in the company.
The Scorpio group itself has a stake totaling 15.8 percent in the dry bulk carrier, after participating in the purchase of new shares, but according to Deutsche Bank, some of these purchases were financed by fees paid by the companies' shareholders in separate transactions.
Deutsche Bank's shipping analyst Amit Mehrotra characterizes these significant payouts by Scorpio as unfortunate, and a practice which also has negative consequences for its sister company Scorpio Tankers and the worth of the product tanker carrier which is in effect using the same fee practice.
Scorpio Bulkers speaks openly of risk of shutdown
Scorpio Bulkers is operated out of Monaco and New York and since 2013, has been listed in New York. The company is among the worst hit actors in the extremely squeezed market. At the end of January, CEO Emanuele Lauro emphasized the seriousness of the situation in an interview with Wall Street Journal:
"We will go under if this market persists. A lot of companies have gone under, and more will go under this year," said Emanuele Lauro:
"We've never seen anything like this. We never thought we would find ourselves in this situation when we were buying ships in 2013 and 2014 at historically low levels. But, in the past few months, the priority has been to create a liquidity runway and keep zero value off the table."
Scorpio Bulkers, notorious for its aggressive expansion and enormous fleet of eco-design new buildings, emerged from 2015 with a net loss of USD 510.7 million, including significant impairments on vessels, against a loss of USD 116.5 dollars in 2014.
Scorpio Bulkers was listed on the New York stock exchange in April 2010.
Deutsche Bank: Bulk carriers face further decline
Scorpio Bulkers in USD 510 million net loss for 2015