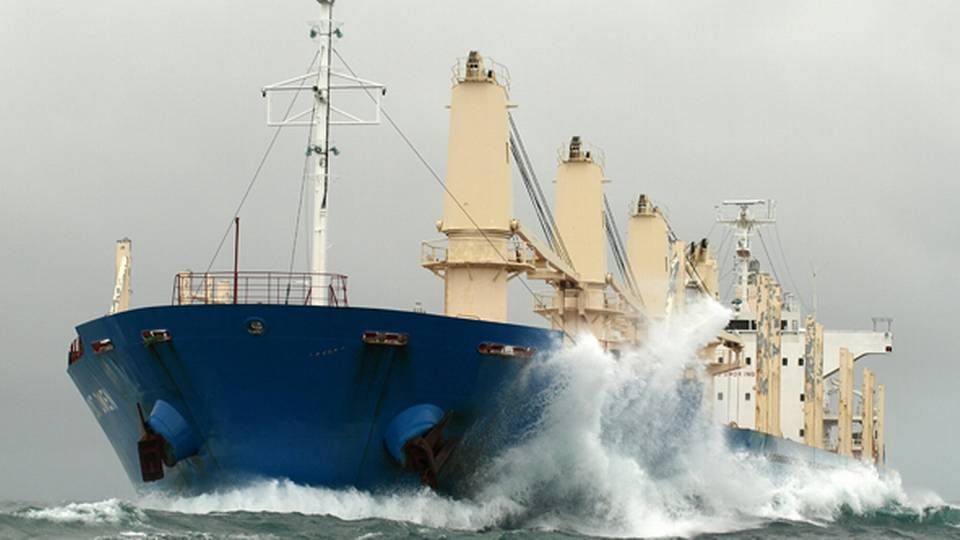 Over the past week the beleaguered bulk sector has gotten something to smile about, as confidence that the sector will experience a recovery begin to emerge.
After a year of diving share prices, several leading bulk shares have slowly begun to move in the right direction, writes Clarksons Platou.
The carriers will get a further boost, meanwhile, if US president-elect Donald Trump acts on his plans of a state-backed construction boom in the states, says the firm.
Try a free 14-day trial subscription to ShippingWatch
Altogether, the listed bulk carriers followed by the analyst firm have seen their shares increase 27 percent since last Wednesday. Adjusted for debt, the carriers' enterprise value has increased by 10 percent.
Scorpio Bulkers has fared best with a 42 percent increase, while the carrier's enterprise value increased by 21 percent.
The week also brought price hikes for Golden Ocean, Eagle Bulk, Genco, and DryShips. However, this should be seen in light of the fact that the shares have dropped significantly since the beginning of the year, and the increases are thus starting at a very low level.
According to Clarkson's Platou, the positive developsments stem from the fact that several investors believe that bulk has hit rock-bottom after a year in which rates plunged to all-time low levels in February.
If the perception of a comeback spreads, share prices could well continue to increase on the short term, says the analyst firm.
Carriers shopping big-time
Clarkson's Platou is not alone in concluding that things could soon make a turn for the better in the dry bulk sector.
ShippingWatch has in recent weeks been able to report on several investors who are currently busy making the most of the low asset values.
Former Golden Ocean CEO, Herman Billung, has raised close to USD 71 million together with partner Arne Blystad to buy up cheap bulk vesses for their new venture Songa Bulk.
Jeppe Jensen, CEO of Celsius Shipping, has also explained how the carrier together with a US-based ecquity fund has bought 12 Chinese bulk vessels since May 2016.
And carriers such as Starbulk, Scorpio Bulkers, and Oldendorff have also taken advantage of the low second-hand prices in order to update their fleet to be ready to benefit if the rates increase even a little.
Trump means steel
Although the growing faith in the bulk sector began to blossom prior to the US election campaign, Trump's win could further boost optimism.
During the campaign, the Republican candidate has pushed hard to renegotiate or completely abandon a number of crucial trade agreements as well introducing major taxes on imports from China.
While such a move will dampen global trade, to the detriment carriers overall, other announcements from the President-elect suggest that he wil insert new life into the US commodities sector by slashing environmental regulations on coal, for example, which would be good news for the bulk sector.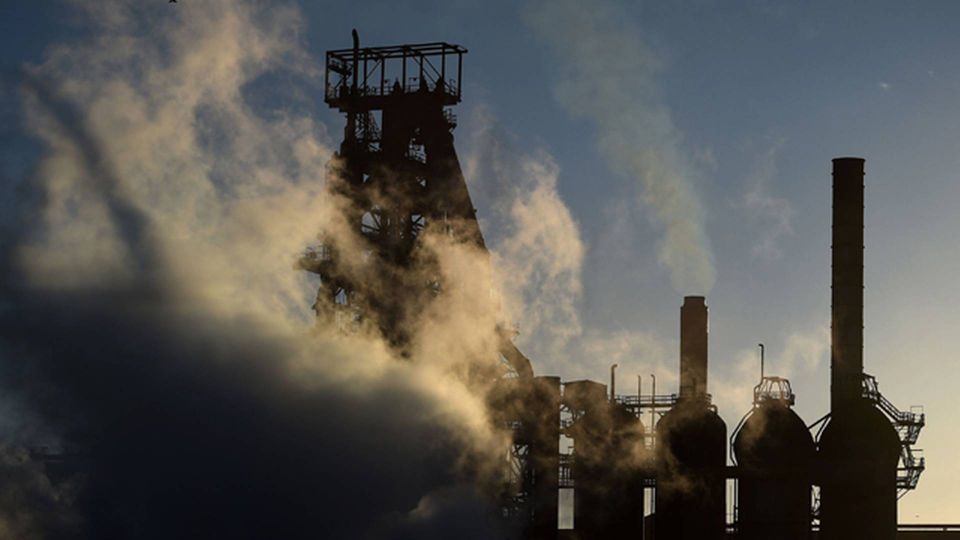 The steel industry has been on its knees ever since China's construction boom came to a halt. Photo: Andrew Matthews/AP/Polfoto/Arkiv.
Trump has also promised his voters that he will use huge sums to expand the US infrastructure. This means that there will be a need to import steel as the US steel production is insufficient to cover the need, says Clarksons Platou.
"Even though Trump has announced higher taxes on imports, it is less likely that this will be implemented on commodities where US has a shortage. The same situation is present in cement where domestic capacity has limited potential to raise production enough to meet potentially much stronger demand in the medium term," writes the analyst firm.
Norwegian analyst firm Arctic Securities is, however, somewhat more reserved in its analysis, in which analyst Erik Nicolai Stavseth notes that an increased public spending in the US is unlikely to have a major impact.
Chinese coal imports are a wild card
And there is yet another decisive wild card which could have a big impact on how quickly the bulk sector returns to rates above break-even.
In Clarkson Platou's base scenario, bulk vessels will become profitable in 2018. However, if China needs to import more coal, a recovery could happen even earlier.
The wild card is the result of the Chinese government's decision to limit the country's coal production, so that Chinese coal miners may only produce coal 276 days per year against 330 days per year in 2015. In addition, numerous smaller Chinese coal mines have been shut down.
Celsius among the five largest bulk buyers
Drewry: Enormous potential in dry bulk shares