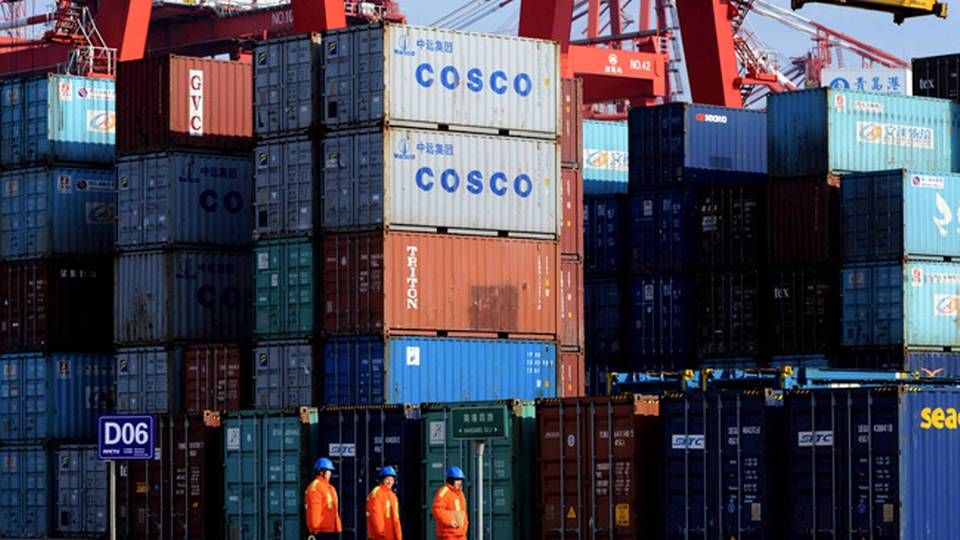 2017 turned out to be stronger than most container players had expected when the year began. It became the year in which multiple carriers returned to profitability and where the years of price war finally drew to an end, as carriers were busy launching their new alliances.
The question is whether the long-awaited stability, which particularly characterized the first seven or eight months of the year, will last into 2018. It is highly doubtful, says Lars Jensen, analyst with SeaIntelligence Consulting, as he reviews the year for the container industry. Two carriers in particular could play a crucial role, he says.
Lars Jensen, SeaIntelligence Consulting
The many new structures in the alliances over recent years have definitely meant an overhaul in the industry and required that carriers make an unprecedented degree of changes to their various networks during 2017, he says.
"It required a steady hand for shipowners to make it work. So nobody was interested in creating further instability with all the other balls in the air," he explains.
At the same time, 2017 started off on a positive note for all carriers except one, namely South Korea's Hanjin. The carrier's collapse meant that a lot of capacity was unavailable on the market for a period of time, and this drove up freight rates.
The signs of weakness started to emerged in the beginning of the third and fourth quarter as rates started sliding. In Jensen's opinion, this was mostly a correction back to the levels that should have been seen in 2017 but were deterred by the collapse of Hanjin.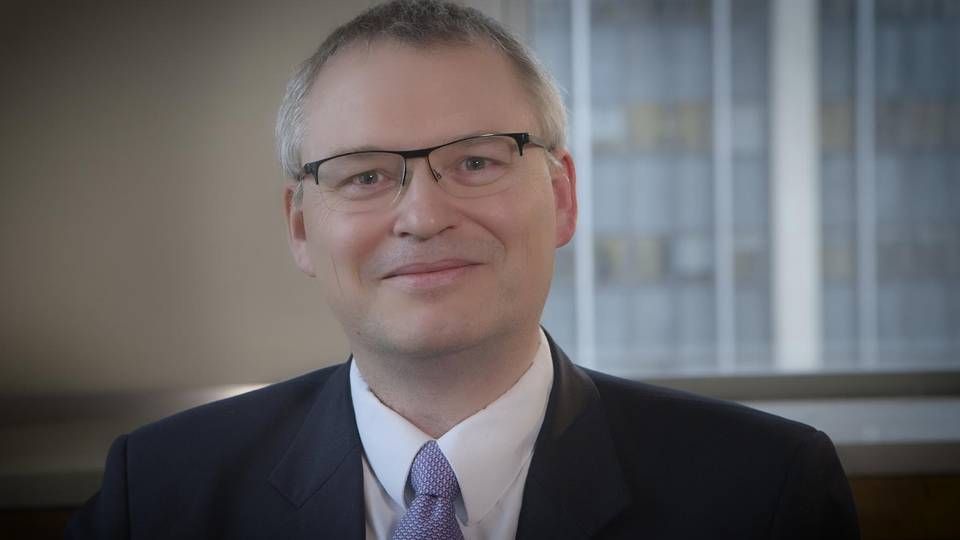 "For carriers, it was positive that stability finally returned after eight years. At the same time, profitability came back. For shippers, it can't be bad either. While freight rates went up, 2016 had been plagued with many canceled sailings as carriers struggled to make profits. In 2017, there were few blank sailings as there is much more stability in the supply chain," says Jensen.
Many new ships
But it is far from certain that the stability will continue in 2018. One factor in particular will be crucial – new vessels. Especially two carriers are posed to take delivery of many ultra-large ships in 2018 and this could be detrimental to the 2017 situation.
"It's a general problem in 2018. While the number of vessels to be delivered in 2018 is in line with the number from 2017, mainly Cosco and Evergreen will be taking on a lot of capacity. Particularly in the first half of 2018. A long line of the largest vessels will enter the Asia-Europe trade and push vessels into the Pacific and other services," says Jensen.
And this could have consequences for the entire industry, he believes. While the two other alliances, The Alliance and 2M, which counts Maersk Line and MSC, can use their limited number of new vessels to upgrade current services, things are very different for the Ocean Alliance, which counts Cosco and Evergreen as members.
"They will be in a situation where they will either receive many new vessels that they can't use at all, which is unrealistic, or they will have to establish several new services and try to fill the ships. Even though the market in general looks set to remain balanced, it won't help for a player to feel compelled to take significant market shares, if they are to fill their new ships."
Winners and losers
When asked to name winners and losers for 2017, Jensen points to France's CMA CGM as a winner. The French container carrier landed a profit in the third quarter of USD 323 million compared to a loss of USD 268 million in the same period last year. This is remarkable in itself, while it seems that the traditional carrier has also carried out a generational shift, which is not always easy in the shipping world.
"It offers a sense of calm if you can complete certain things relatively quickly. If you look at CMA CGM, they have a strong patriarch at the helm and you might fear what will happen when the day comes for power to be handed on to the next generation. It now seems that this has been done relatively fast without destabilizing the way the company operates," he explains.
As for the losers, Jensen points to the many challenges for a carrier like Maersk Line. One such challenge, not brought on by the carrier itself, was the cyber attack this summer which nonetheless wreaked havoc at Maersk HQ.
"This set them back a little in relation to the growth plans they had and the volume growth they were aiming for."
Another player is South Korean Hyundai Merchant Marine (HMM). In itself, it was a victory for the carrier that it survived 2016, but its position among the other container carriers is not a given. Along with Yang Ming, HMM is in the middle class of carriers which cannot quite play in the major league but has a fleet unsuitable for being a niche carrier.
Consolidation moves on
These two carriers are left today after a cleansing and consolidation among the others in the middle class such as Hamburg Süd, which Maersk officially took over this December. OOCL was acquired by Cosco and the three smaller Japanese players joined forces in ONE.
"Yang Ming and HMM are left in the dust. They are not acquisition candidates now. The problem is that their financial results are not very good, and they are thus not candidates," says Jensen.
While there are no acquisition candidates left for the seven remaining super carriers, the consolidation has moved elsewhere.
"It's hard to see a consolidation between two of the super carriers. Maersk met many challenges with the approval of the Hamburg Süd acquisition and it seems as though we have come to the end of what competitions authorities will allow. When looking at the field of medium-sized and local carriers, there is still room for more. That's where consolidation will be during the next five years."
English Edit: Gretchen Deverell Pedersen
Billion-dollar fund to finance mega-vessels for Hyundai
Yang Ming to renew its fleet with upwards of 20 vessels
Analyst: More carriers should do as MSC and retrofit their ships