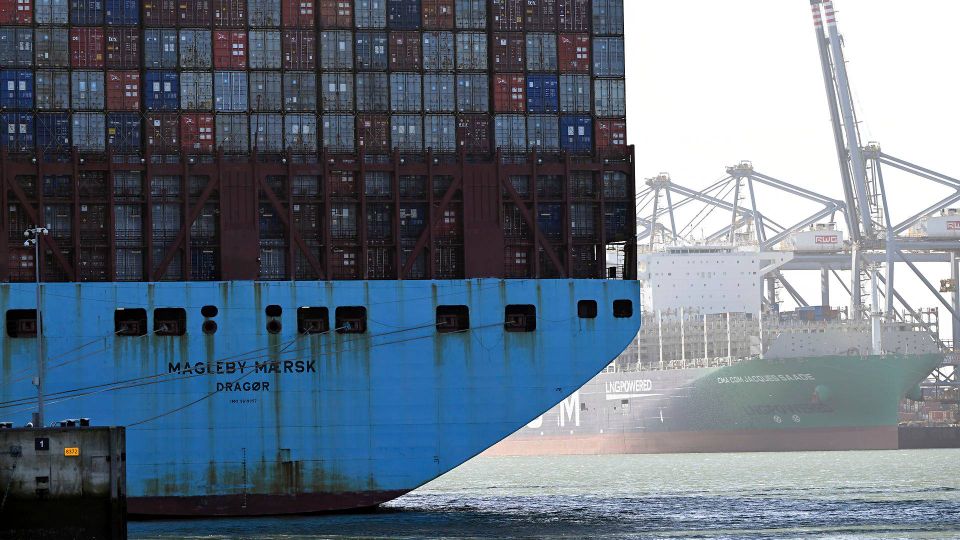 Increasing costs, falling demand, and lower prices on freight weigh down on container liners' earning capacity. For the time being, however, A.P. Moller-Maersk is not part of the trend, according to a recent report by analyst firm Alphaliner, which has examined the quarterly reports of ten major box carriers.
The earning capacity has in general been declining for seven of the ten major carriers when measuring Q2 against the previous quarter. On the other hand, Danish Maersk, Chinese Cosco, and Taiwanese Evergreen have seen progress.
At the same time, however, Maersk has the lowest operating margin among the ten carriers included in the analysis. The Danish liner group's operating margin (EBIT) was at 49% in Q2 against 45.4% in the year's first quarter.
The industry's overall earning capacity lay at 56.3% in the most recent quarter, declining from 57.4% in the previous quarter.
Evergreen had the highest operating margin in the quarter of 69.4%, improving from 68.6% in the year's first three months.
The other companies figuring in the analysis are Yang Ming, ONE, HMM, Hapag-Lloyd, Wan Hai, Zim, and CMA CGM. The world's leading box carrier, MSC, is not included.
English edit: Kristoffer Grønbæk
Hapag-Lloyd CEO: Taxation of container profits at "unsustainable level"