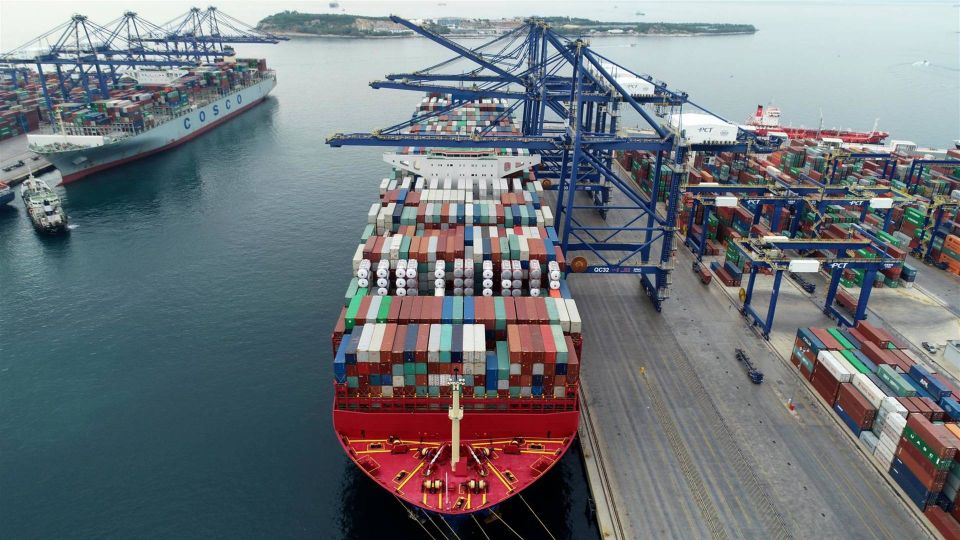 Box carriers are continuing to place orders for new ship at shipyards even though the outlook for container shipping has weakened. Rates on box freight are declining, and the market has clearly peaked, writes analyst firm Alphaliner, which nonetheless finds that carriers are commissioning a record-high number of vessels.
Yards have ships with a total capacity of 7 million teu in order, a significant increase from the previous record of 6.6 million teu in 2008, and this is cause for concern at Alphaliner.
"Tonnage supply could potentially outstrip vessel demand again next year and the liner shipping market might be headed towards structural overcapacity," writes the analyst firm.
Compared to the size of the existing fleet, the order book is considerably smaller than in 2009, though, when orders represented no less than 60 percent of the fleet. The current share comes to approximately 30 percent.
The question is furthermore how new emission regulation from the UN's International Maritime Organization (IMO) will affect supply. The regulation could mean that ships will have to sail at lower speeds, thereby creating a need for extra capacity to handle the same volumes.
Alphaliner's assessment arrives just as Maersk on Wednesday announced an order of six new container vessels that will be able to sail on green methanol.
Each of the vessels has a capacity of 17,000 teu.
Other carriers continue ordering new ships as well.
According to Alphaliner, which presented its newsletter prior to Maersk's announcement of its latest commission, rumors have long circulated that Maersk considered ordering no less than ten new methanol-powered ships of 17,000 teu as well as ten other ships at 2,500 teu.
World-leading carrier MSC has reportedly commissioned 12 LNG-powered ships, and Chinese Yang Ming recently invited shipyards to bid on five LNG-powered ships. Cosco Shipping is considering a fleet expansion as well, writes Alphaliner.
English edit: Kristoffer Grønbæk
Maersk orders six methanol-prepared container ships