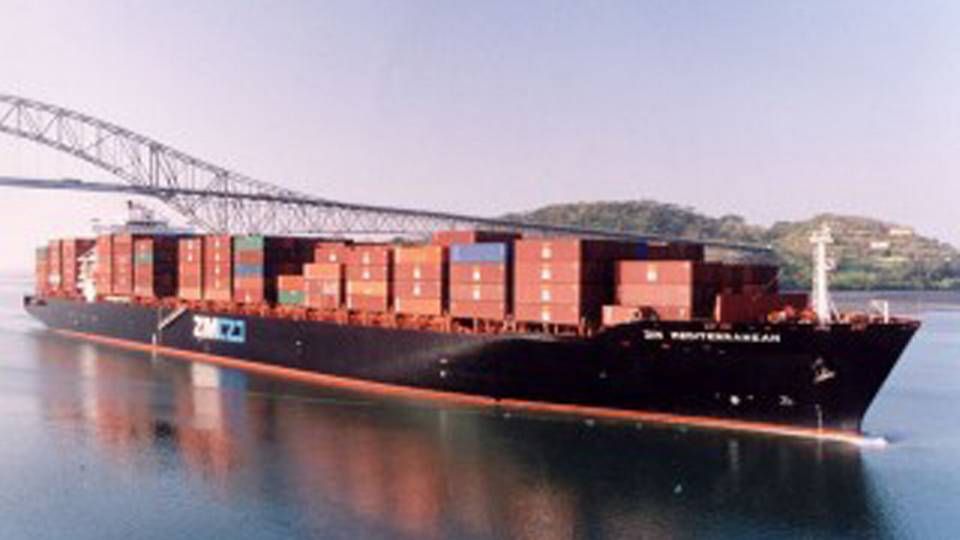 As part of an extensive restructuring of indebted Israeli container carrier Zim, the shipping company's creditors have agreed to replace part of the USD three million debt with shares. And as another consequence of the massive, vital agreement Zim's owner, Israel Corporation, will inject USD 200 million in the carrier, which is ranked 18th among the world's largest container carriers, and the owner will also write off USD 225 million in debt.
And as a final embarrassment, the man behind Israel Corporation, Idan Ofer, must face the fact that, going forward, he will only control 32 percent of the company's shares - compared to the current 98 percent, according to the Financial Times.
The company will keep USD 907 million of the total USD 1.82 billion bank debt as a loan guarantee. Loans that Zim will restructure among the banks that are already involved in the carrier.
"This is a long-term agreement that will provide the company with the financial stability needed to withstand the many challenges and changing market conditions," says Zim CEO Rafi Danieli in a statement from the company.
Easier split
Even though the restructuring means that the Idan Ofer side of the big Ofer family loses influence, the Financial Times reports that it could bring Idan Ofer closer to a desired split of the company, where the chemical company Israel Chemicals, the 6th largest potash manufacturer in the world, can be split apart from the remaining container-based part of the Zim company.
Zim found itself in serious trouble in 2013 when the carrier started to run out of capital. Losing control of the company is considered a serious setback for Idan Ofer, which has made its fortune in shipping, and which in 2004 secured full control of the container carrier by acquiring the government's 49 percent stake through Israel Corporation. According to Rafi Danieli, the new ownership structure means that Zim will be able to enter joint ventures, the subtext here being that he would like the company to become part of an alliance, such as G6 or P3. Back in December Zim discussed the possibilities of collaborating with the G6 carriers on Asia-North America West routes, and about strengthening the cooperation on the Asia-US East Coast route.
At the time, Zim CEO Rafi Danieli made the following statement:
"Joint ventures are part of Zim's ongoing strategy. We've been partners on PNW (Asia-North America West) with Grand Alliance (the precursor to G6) since 2009, and the discussions keep moving forward. As always, or goal is to improve the services to our customers."
Creditors take control of sinking Zim
"Container industry moving towards alliance model"