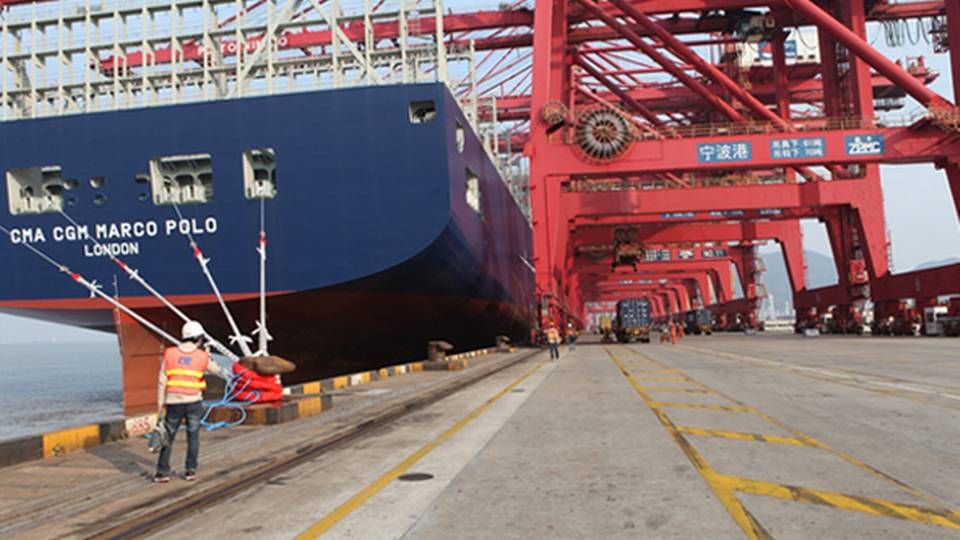 The United States and China are not the only ones whose approval is needed in order for the large-scale P3 collaboration between Maersk Line, MSC, and CMA CGM to start operating this summer. At a teleconference related to CMA CGM's annual report 2013, published today, Monday, the carrier revealed that the alliance is working to secure approvals from several smaller countries, including South Korea.
So far, only the US Federal Maritime Commission, FMC, has approved the alliance, and according to CMA CGM's CFO Michel Sirat, the partners expect that China and - indirectly - the EU will present their decisions within the next weeks. But in addition to these two, the alliance will also need clearance from countries such as Vietnam and South Korea.
Do you want to stay up to date on the latest developments in International shipping? Subscribe to our newsletter – the first 40 days are free
"We expect to get the approvals within the some weeks, so that we can launch the P3 collaboration before summer. We're currently working to prepare the launch, efforts that include establishing the network center in London," said Michel Sirat.
USD 200 million before terminal divestment
He was generally pleased with the result for 2013, which came to a net profit of USD 408 million, a 23 percent improvement over 2012. However, the result was a consequence of the carrier's partial divestment of port company Terminal Link, though Michel Sirat pointed out that the result not including the Terminal Lin divestment would still have been positive, at a USD 200 million profit.
According to Sirat, the container industry in 2014 is becoming more and more focused on size in order to survive in a market that might not start to really improve before 2016. CMA CGM declines to comment on what effects the collaboration between the world's three largest carriers will have on the company's annual report for 2014, though all three P3 partners have pointed to the economies of scale they anticipate in light of the collaboration.
Costs
CMA CGM, like Maersk Line, was able to point to significant cost reductions as a key reason that 2013 - a year the carrier described as a tough and volatile market - went fairly well. And Lars Jensen, partner and CEO of SeaIntel, also says that this development bodes well for the coming collaboration:
"This absolutely helps to bolster the image of the P3 alliance's strength," Lars Jensen tells ShippingWatch. He adds that a long list of individual countries have demanded rights to approve the alliance, though the crucial matter now is China.
Do you want to stay up to date on the latest developments in International shipping? Subscribe to our newsletter – the first 40 days are free
Observers familiar with the three carriers have pointed out that the coming partners in the P3 alliance are very different from each other. Maersk Line is known for being a very open and transparent carrier. CMA CGM is significantly less open, and, for example, the carrier very rarely does press conferences, though it did publish its annual report for 2013 this Monday. MSC, for instance, does not publish its results, and experts describe this latter partner as an extremely closed carrier.
But Michel Sirat is confident that the alliance will work well when it has been launched properly.
"We're not that different after all. We're the three biggest carriers in the world and we all operate modern fleets," he says.
CMA CGM is in the midst of performing minor upgrades on its 16,200 teu ships, boosting them to 17,700 teu, but the carrier does not expect to order more ships anytime soon. 66 percent of CMA CGM's fleet is chartered, and the last 34 percent are owned.
Divestment brings CMA CGM profit of USD 408 million
SeaIntel: Carriers able to survive expensive fuel
Alphaliner: Large alliances could strengthen competition