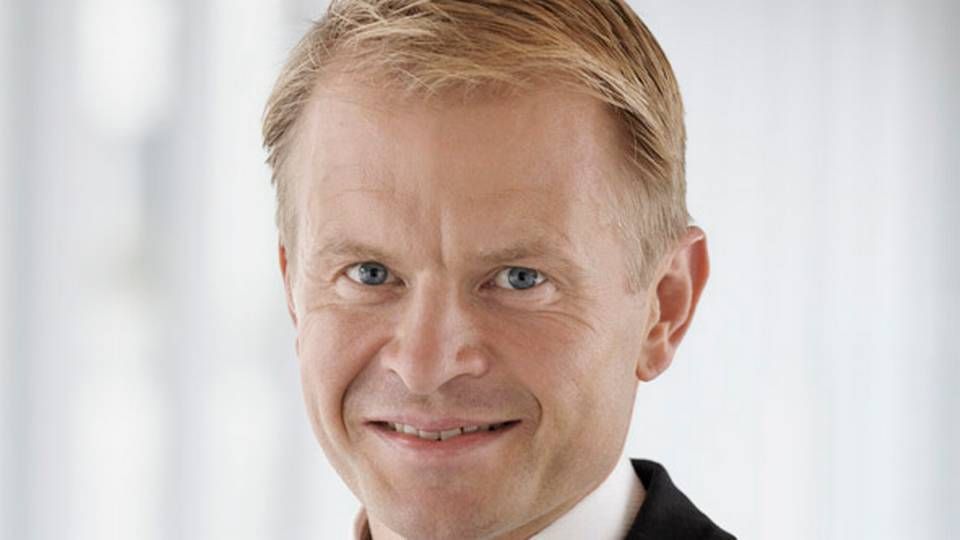 Maersk Maritime Technology's CEO, Bo Cerup-Simonsen, has decided to resign from his position after serving for five years as head of the Maersk Group's own competency unit for ship design development.
Bo Cerup-Simonsen has informed the Maersk Group that he wishes to resign from July 1st, because he has "received an offer he can't turn down," as he tells ShippingWatch. He also uses the opportunity to stress that he is in no way displeased with the conditions at Maersk Maritime Technology, rather describing the position as the most privileged job an engineer could possibly want, but that the new opportunity that has come along is simply too exciting to pass up.
Do you want to stay up to date on the latest developments in International shipping? Subscribe to our newsletter – the first 40 days are free
"These last five years have been an incredible journey, with an incredible array of developments in new ships, energy efficiencies, new environmental requirements, and operating performances. As an engineer, this is the kind of job you dream about, so the only reason I'm stepping down on July 1st is because this new and extremely interesting opportunity has come along, an opportunity that I can't turn down. This move happens in good faith, and that's also why I'm staying until July 1st," Bo Cerup-Simonsen tells ShippingWatch.
He declines to go into detail about the new job, except to say that there is no conflict of interest
This is Maersk's next wave of retrofits
MMT is the Maersk Group's own highly specialized competency center aimed at continuously developing new technologies for Maersk, either by itself or collaboration with external parties - as was the case when Maersk Line, MMT, and Korean shipyard DSME developed the world's biggest and most fuel efficient container ship, the Triple-E, of which Maersk Line will receive a total of 20 over the next few years.
Do you want to stay up to date on the latest developments in International shipping? Subscribe to our newsletter – the first 40 days are free
MMT and Bo Cerup-Simonsen also played a key part in achieving the cost reductions at the container carrier that are now an absolutely key reason that Maersk Line - as opposed to many of its competitors - is actually able to present solid profits even though the container industry is struggling financially. And finally, MMT has been decisive in terms of upgrading and retrofitting the older part the Maersk fleet to increase its overall efficiency.
Maersk Tankers to find DKK 1 billion through optimisation
His capacity as a Chief Executive in the Maersk Group helps make Bo Cerup-Simonsen's opinions and input highly respected in maritime circles, including at ATV, The Technical University of Denmark (DTU), and the Blue MBA program at the Copenhagen Business School (CBS), as well as his work related to the government's growth team.
The Maersk Group has already launched efforts to find a replacement for the job.
Here is an overview of the Maersk 2013 annual report
SeaIntel: Competitors should fear Maersk Line
Maersk Line: Good alternatives to new eco ships
"Global challenges with Danish opportunities"