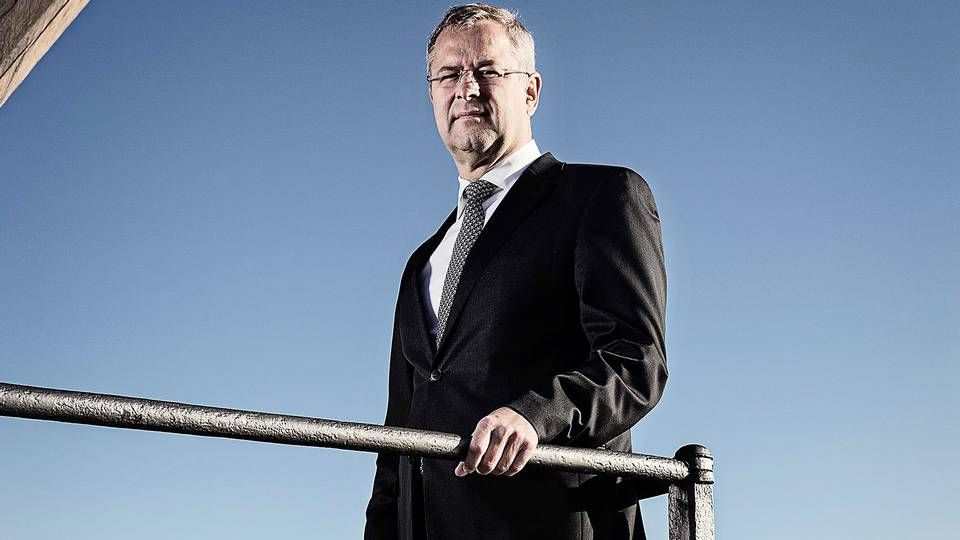 The two biggest container carriers in the world, Maersk Line and MSC - who are set to launch the large-scale 2M alliance in approximately one month - have reached agreement on how the two carriers can even out the current significant difference between the two giants in terms of on-time arrivals.
Maersk Line will have no immediate difficulties complying with the agreement, as the Danish carrier - the biggest in the world - will merely have to maintain its position as global number one on schedule reliability and on-time arrivals.
Do you want to stay up to date on the latest developments in International shipping? Subscribe to our newsletter – the first 40 days are free
The challenging part of the collaboration with the world's second-largest container carrier is that the Swiss carrier - headed by the Italian Aponte family - is notoriously bad at complying with promises to customers about container delivery times.
In the industry, MSC is popularly known as "The Low Cost Carrier," as the company provides cheap transport to customers, who in return accept a degree of uncertainty about actual delivery times.
Maersk Line confirms 2M launch in January
Ahead of January 1st 2015, Maersk Line can view the difference in the key schedule reliability parameter as a competitive edge, as the major retailers and food producers are willing to pay a little extra for being able to pick up their goods on a Monday instead of a Tuesday or Wednesday.
The challenge begins in January, when a container shipped with Maersk Line could just as well be placed on an MSC ship to the Far East or back, as the two carriers will launch their vessel sharing agreement (VSA), which was most recently cleared by the US Federal Maritime Commission, FMC. Because, if a customer buys a product from Maersk Line and expects the container to arrive on time, and instead the container is placed on a - delayed - MSC vessel, disappointment will likely be tangible, according to industry sources.
Joint high standard
Maersk Group CEO Nils Smedegaard Andersen has previously told ShippingWatch that "an agreement will be reached between the two carriers to ensure that this won't be a problem."
Do you want to stay up to date on the latest developments in International shipping? Subscribe to our newsletter – the first 40 days are free
According to Maersk Line CEO Søren Skou, the two carriers have a quite specific set goal and requirement:
"Maersk Line is committed to on-time deliveries, and 2M will operate with a joint high standard," he says, adding that it is crucial for Maersk Line to remain in the top quartile - that is, to ensure that a minimum 75 percent of the ships arrive on time, and hopefully even more than that.
So this would mean that the requirement for MSC is that they have to get up there as well, in the top quartile?
"I'll let you draw your own conclusions on that," says Søren Skou.
The latest analysis from SeaIntel, registering on-time arrivals from the Top 20 container carriers, shows that schedule reliability increased from 71 percent in August to 73.1 percent in September, and this improved performance is clear across the board for all the carriers that saw improvements.
Span of 10-15 percentage points
Maersk Line, Hamburg Süd and CSAV topped the list of carriers' ability to arrive and depart on time in September, at 84.5 percent, 80.8 percent and 77.4 percent, respectively, while MOL, OOCL and NYK finished last.
MSC has improved its reliability, which means that the carrier is not ranked lowest at this time, though MSC is still far behind Maersk Line's top spot with a reliability of around 70 percent.
The most recent survey from SeaIntel is featured below.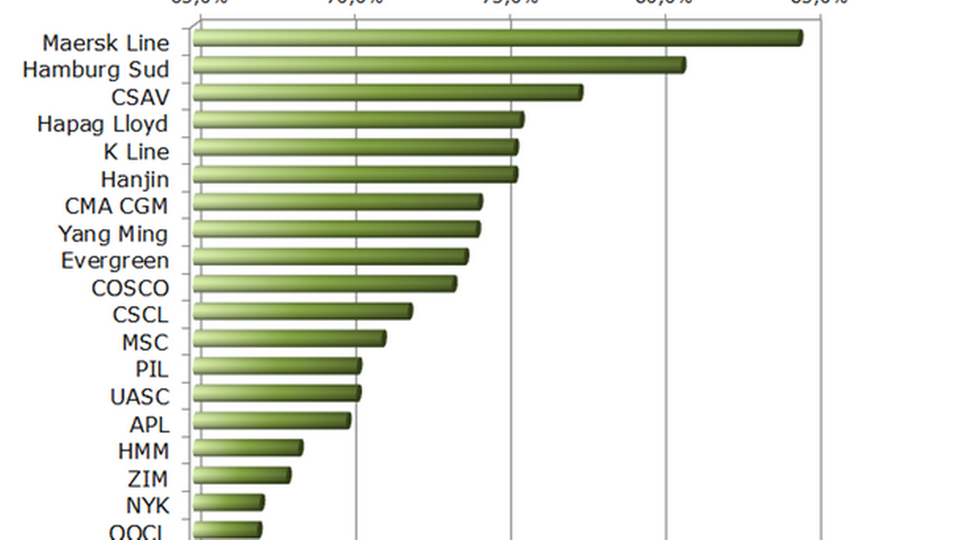 Smedegaard prepared to test MSC's reliability
Drewry: Slower growth for Maersk Line in 2015
Lars Mikael Jensen: Asia is far from mainstream Europe