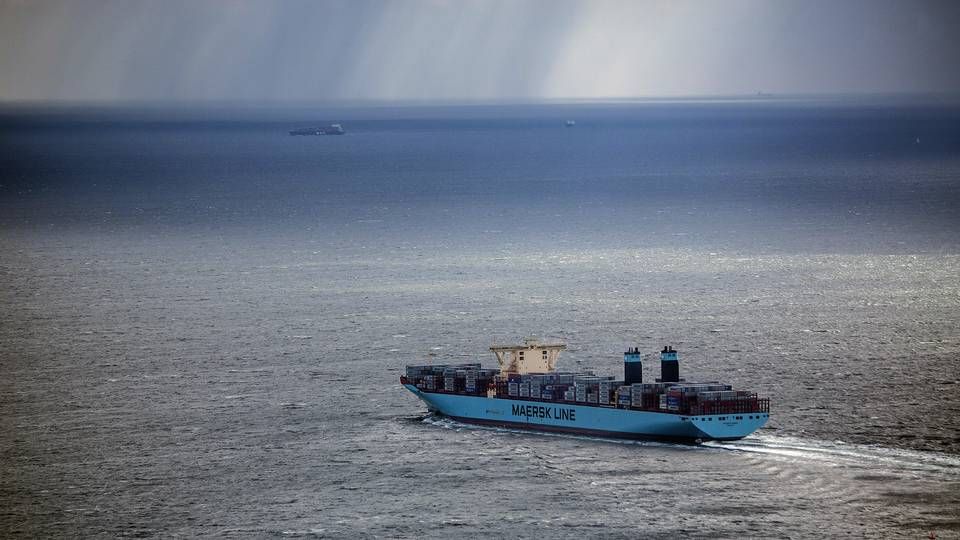 Uncertainties surrounding developments at A.P. Moeller-Maersk have reached the highest level in years. As such, senior management's comments concerning 2015 will be the focal point when the oil- and shipping conglomerate publishes its annual report for 2014 next week, Nordea's Maersk analyst Stig Frederiksen tells ShippingWatch.
Do you want to stay up to date on the latest developments in International shipping? Subscribe to our newsletter – the first 40 days are free
He expects an adjusted net result for the Maersk Group as a whole of around USD 4.5 billion in 2014, of which Maersk Line will account for approximately USD 2.4 billion.
"But all the focus will be on expectations for 2015. And we have to say that there are many things that could change here, and management will likely begin cautiously, as there are risk factors in relation to the oil price, bunker prices and the container rates. But there are so many parameters this year that are extra volatile, and which will mean that management will likely opt for a conservative approach," says Stig Frederiksen.
SeaIntel: Maersk Line could win big on sliding oil price
In spite of significant uncertainties for 2015 Nordea projects a net profit at the Maersk Group of USD 4.7 billion this year, thus USD 200 million more than in 2014.
"I expect that management will begin cautiously with a projected net result of USD 4.0 billion, thus accounting for the oil price and its impact on the oil business, as well as fuel savings for Maersk Line. Rates in the beginning of 2015 have been worse than in the same period last year, even though things look somewhat different when including the bunker savings."
Chissonga crucial for Maersk Oil
As for Maersk Oil, the key question concerns what the company will do in terms of the major Chissonga oil field investment in Angola, says Stig Frederiksen.
Do you want to stay up to date on the latest developments in International shipping? Subscribe to our newsletter – the first 40 days are free
"It's extremely important that the market gets a clear statement concerning plan and status for Chissonga, whether the company will perform a billion dollar investment or whether this will be postponed."
Maersk analyst Jesper Christensen of Alm. Brand bank shares this view in his forecast ahead of the Group's annual report on February 25th:
"There is significant uncertainty surrounding Maersk Oil's results for the 4th quarter and for 2015 as a whole. For the 4th quarter 2014 we expect increased production, driven by factors such as Qatar. We see a risk of impairments at Maersk Oil following the low oil price, as was the case with for instance BP and Dong, though we did not include a figure in our estimates (and we do not expect a price effect due to impairment). In the annual report we will be focused on the effect of the low oil price on production volumes, costs and tax rate," says Jesper Christensen, noting that the Maersk share, since bottoming out in mid-December, has outperformed the 120 biggest shares on the stock exchange by eight percent, and that the share has seen an absolute growth of 21 percent.
Oslo-based Platou Markets estimates that Maersk Oil will find it very difficult to achieve a profit in 2015, though Platou adds that, overall, Maersk Line will trump the group's oil problems in 2015 as well.
Analysts: Maersk Oil and Dong an obvious match
Maersk ready for new oil investments
Maersk Oil CEO: "Details came out in our favor"