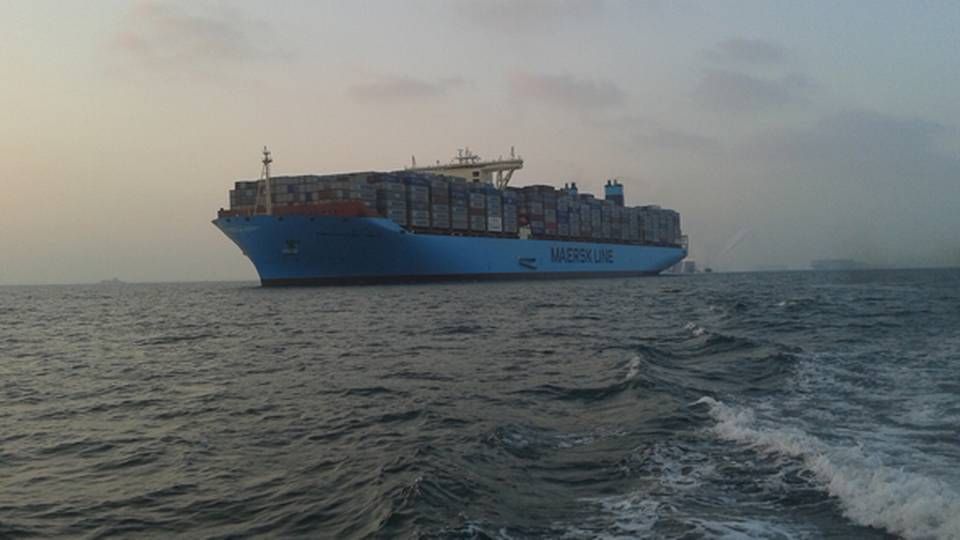 Orders for the largest container vessels are no longer a rarity at the yards in Asia, and within the next few months, China Cosco Holding will also place orders for up to ten Triple-E vessels, which Maersk Line was the first to order and not least develop, according to statements from several sources to the Wall Street Journal.
While Maersk Line has its vessels built at the South Korean yard Daewoo, where the 19th ship out of 20 will soon be delivered, China Cosco Holding will order its ships from a Chinese yard as is tradition. According to the Wall Street Journal, this concerns up to ten container ships with a value of about USD 1.4 billion.
"Cosco is in the final process of choosing among five Chinese yards and we may get the firm order by the end of May," says one source with knowledge of the events to the paper.
"The ships will be deployed in the Asia-to-Europe trade loop."
Do you want to stay up to date on the latest developments in International shipping? Subscribe to our newsletter – the first 40 days are free
China Cosco Holding is hereby following the trend among major container shipowners, several of which have in recent months ordered the large vessels in order to keep up with the times. Recently the carrier OOCL placed an order at the Samsung yard in South Korea to build six ships with a capacity each of 21,100 teu, while French CMA CGM ordered three ships of 20,600 teu each from Korean shipbuilder Hanjin in late March.
According to another source, China Cosco Holding is slightly nervous, however, regarding whether it will be possible to fill the large vessels. But if one wants to compete with the others, this is a necessity, according to several explanations.
MSC sees mega-vessel limit at 20,000 teu
Maersk Line orders seven container vessels