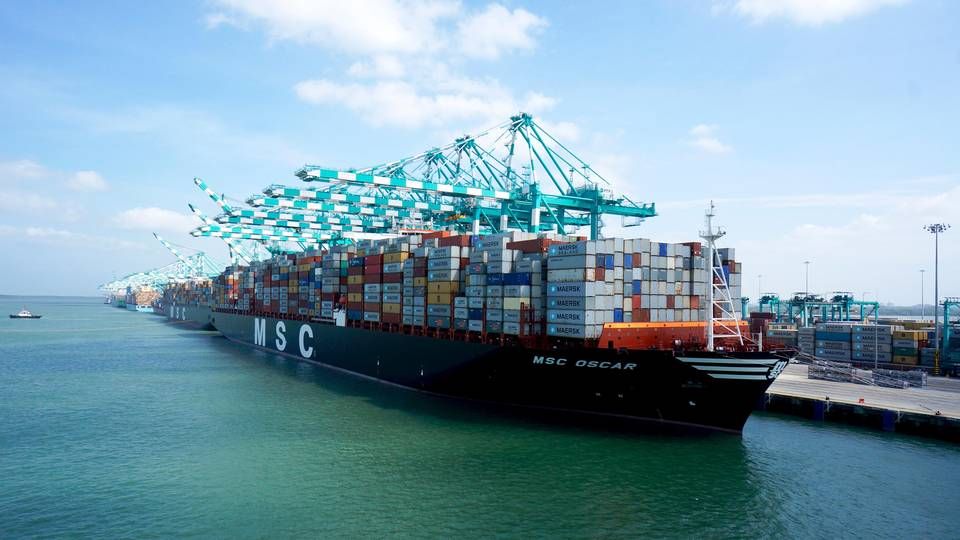 The wave of ultra-large container ships (ULCS), who are ascribed much of the blame for the current rate war among container carriers on the key trades between the Far East and North Europe, will pick up strength in the years to come and will continue into 2018.
This development is evident from data published by analyst agency Alphaliner, which estimates that the carriers' continued deployment of ultra-large vessels will result in far-reaching consequences and add further to the overcapacity while also threatening the delicate balance between supply and demand.
So far a total of 37 new ultra-large container ships in the 13,8800-20,000 teu range have been deployed on the Asia - North Europe services in 2015, with another 13 set to enter the trades before the end of the year.
Maersk Line sees considerable gains from 2M
In 2016, according to Alphaliner, the delivery of ships in this size range will decrease to "just" 37, including 13 of the absolute largest vessels in the 19,000 to 20,000 teu range, of which 11 will be deployed by Mediterranean Shipping Company (MSC), Maersk Line's partner in the 2M alliance.
The delivery pace of ultra-large vessels will accelerate again in 2017, with a total of 53 vessels scheduled to enter the market, from carriers such as French CMA CGM and China's Cosco, along with more planned newbuildings from Maersk Line and MSC.
Another 32 newbuildings will be delivered in 2018.
"Currently, these ships of over 15,000 teu cannot be deployed on other tradelanes (than Asia-Europe) and the continued addition of ULCS capacity will threaten the delicate supply-demand balance on the trade," notes Alphaliner.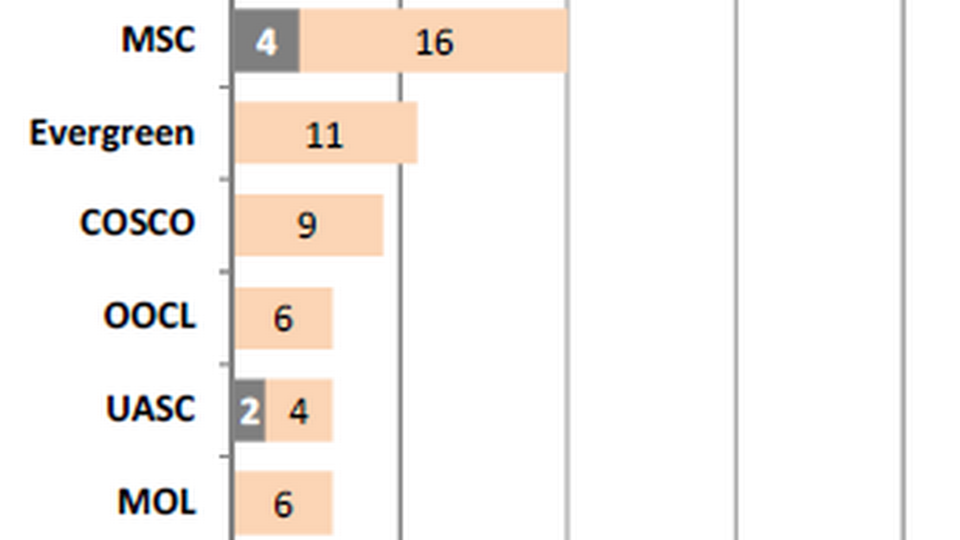 Source: Alphaliner
The delivery of new ultra-large vessels this year has resulted in a growth in weekly capacity of 2.3 percent on routes between Asia and North Europe compared to the same period 2014, but the supply of vessels would have been even greater if carriers had not voiced 75 sailings on the services this year. This corresponds to a 168 percent increase from the same period last year, January-August 2014
Combined demand on the headhaul routes, from the Far East to North Europe, dropped 3.5 percent in the first six months of 2015.
The Asia - Europe trades have been characterized by record-low rates throughout 2015.
Alphaliner: Maersk Line and MSC passive in rate war
Søren Skou: We misread the market in early 2015
Maersk Line warns competitors in the price war