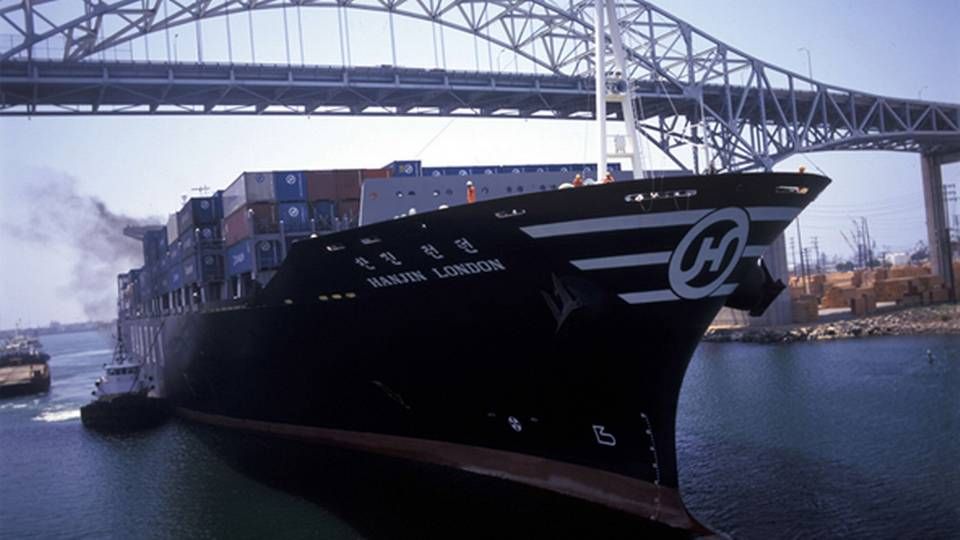 South Korea's two largest shipping conglomerates, Hanjin Shipping and Hyundai Merchant Marine, are plummeting on the Seoul Stock Exchange.
Hanjin dropped 16 percent on Monday after Korea Ratings (Fitch Rating -ed.) lowered the company'S credit rating, and the share has now declined a total of 37 percent in 2015, reports Bloomberg.
Hyundai Merchant Marine was down 10 percent on Monday, corresponding to a total decline in the company's share of 55 percent so far this year.
Analysis: Korean carriers caught in container trap
The massive difficulties in the container industry along with concerns about the carriers' liquidity are pulling Hanjin down, and with its new BB+ fra BBB- rating, the group can look forward to a growing interest burden.
The share slides in both Hanjin and Hyundai Merchant Marine were recently boosted by rumors that the two shipping groups could be headed for a merger.
South Korea to do away with "zombie companies"
"There is too much uncertainty such as whether a merger between two companies that are making operating losses will be good and how to untangle the complicated shareholder structure. The biggest uncertainty is whether combining the two will really help them improve their businesses," analyst Cho Byoung Hee of Kiwoom Securities Co. in Seoul told Bloomberg.
Read more about Hyundai Merchant Marine (HMM)
Rumors hint at yet another Asian container merger
Container giants trim service fees in China