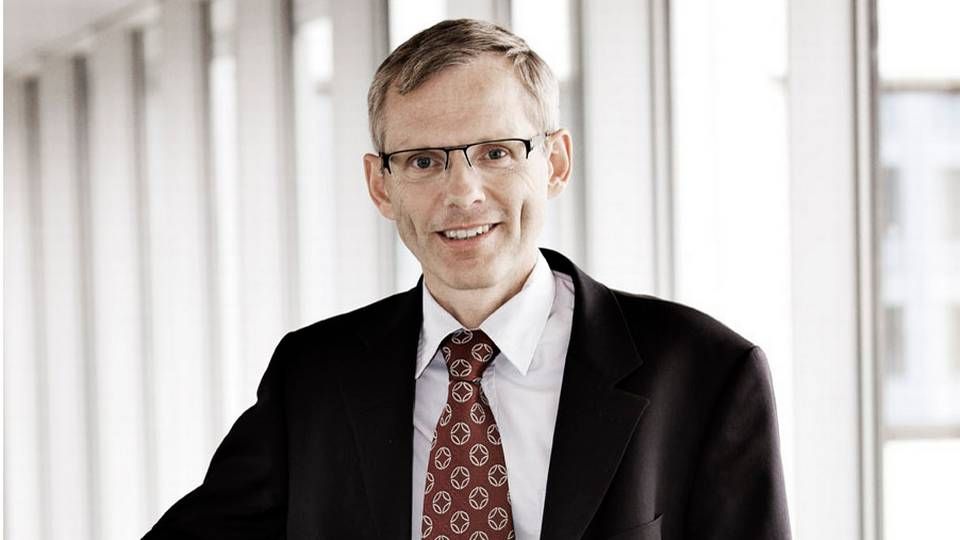 Maersk Line has decided to merge its two largest Asian regions into one and is thus reducing the container carrier's combined number of regions from eight to seven. The move involves the two regions Southeast Asia/Pacific and North Asia (China, Korea and Japan), which will be combined into a single Asia/Pacific region headquartered in Hong Kong.
Subsequently, the regional office in Singapore will be shut down as Maersk Line's HQ for Southeast Asia/Pacific, a region that covers key destinations such as Indonesia and Australia.
The decision also means that a number of functions and jobs are being discontinued at the Singapore office, the most notable of which likely being that Maersk Line's Regional Manager, Lars Mikael Jensen, has been pulled back to the carrier's global HQ in Copenhagen.
Lars Mikael Jensen is not least known as the man who had been appointed to head the London network center for which the world's three largest container carriers - Maersk Line, MSC and CMA CGM - harbored great ambitions through the P3 alliance until the Chinese authorities derailed the project almost two years ago. When the alliance did not pan out, he was instead deployed in Singapore to head one of the liner carrier's key regions. Lars Mikael Jensen is now back in Copenhagen where he started in his new job on February 1st., serving in an executive capacity in the carrier's operational unit where he reports to COO Søren Toft.
Maersk Line will appeal Russian competition ruling
The HQ for the new Asia/Pacific region in Hong Kong will be headed by Robert van Trooijen.
Starting January 1st, Bo Wegener, former Country Manager for Thailand and Cambodia, has been appointed head of Singapore, Malaysia, Vietnam, Thailand, Indonesia, the Philippines, Cambodia and Myanmar.
In a statement to ShippingWatch, the carrier notes the following about the reorganization in Asia:
"This is part of the organisational changes following Maersk Line's announcement on 4 November 2015. Combining the two regions will enable simpler and more standardised processes. This will allow us to create a leaner organisation to operate with greater transparency and alignment on a regional, as well as cluster (sub-regional) level. We remain committed to the Asia Pacific region and will keep serving our customers through representation in all the countries we currently do business in within the region."
The announcement on November 4 last year dealt mainly with the drastic reduction in the carrier's workforce, totaling 4,000 employees, which Maersk Line plans to complete in the coming years.
Maersk Line: Demand at 30-year low
The container carrier expects to cut 4,000 of the total 23,000 on-land positions ahead of 2017 as digitalizations and organizational changes come into full effect.
"We are fewer people today than a year ago. We will be fewer next year and the following year. These decisions are not taken lightly, but they are necessary steps to transform our industry," said Maersk Line CEO Søren Skou.
The carrier began to reduce capacity on its routes already in the fourth quarter 2015, and these efforts will continue this year. ME5, AE9, AE3 and TA4 were shut down, and a total of 35 sailings were canceled in the fourth quarter. This plan also means that Maersk Line will not use its option for another six 19,630 teu container vessels and two 3,600 feeder ships, and a final decision on whether to use an option for eight 14,000 has been postponed.
In late October Maersk Line downgraded its full-year 2015 forecast by USD 600 million. As part of the Maersk Group, the carrier will publish its annual report February 10.
Maersk Line in Southeast Asia: We must improve our service
This man holds the key to Iranian shipping
Maersk Line invests big-time in its reefer fleet