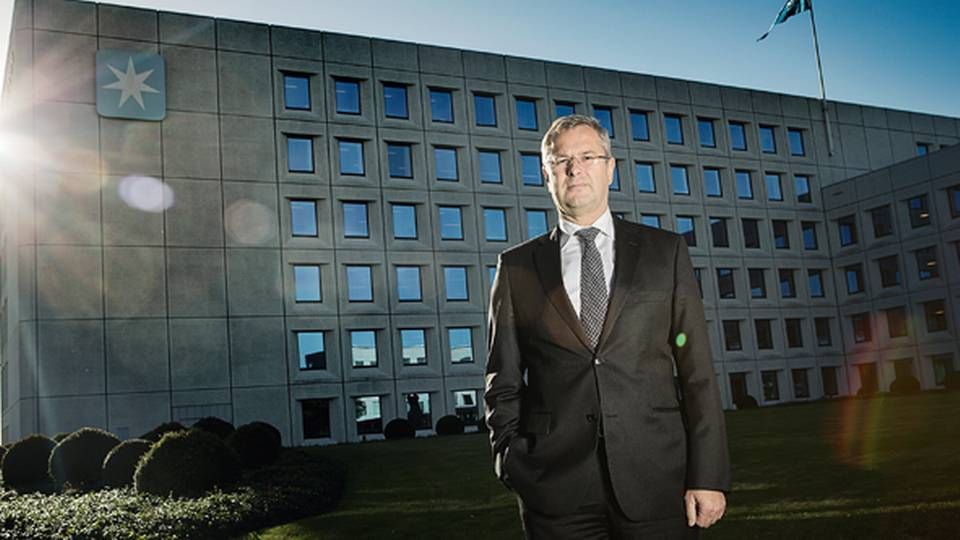 Maersk Line likely stands to lose its position as the world's largest container carrier in 2016 to its 2M partner MSC. But this will probably only be for a few months in the third quarter, explains Maersk Line CEO Søren Skou in an interview with ShippingWatch.
The statement comes the day after the carrier on Wednesday presented a result of USD 1.3 billion, down 44 percent from the year before, and with the prospects of a 2016 for which the carrier points to a bleak scenario with a container market under pressure and characterized by continuing low rates.
"Depending on a number of factors in terms of chartered vessels, there could be a quarter in 2016 in which MSC may have a fleet that equals or surpasses the size of our fleet. But one should keep in mind that we have 27 newbuildings set for delivery from 2017 and on, so I'd venture that this will be a short-lived period, perhaps in the third quarter, but you never know. It all depends on a serious of factors," says Søren Skou, citing the fact that 40 percent of Maersk Line's combined capacity consists of chartered tonnage, while this number for Swiss MSC stands at around 60-70 percent.
We could become more profitable tomorrow if we were willing to surrender market shares by simply walking away from some of our worst businesses.
"It depends entirely on what happens to the chartered vessels on short-term contracts when newbuildings are delivered to a market that isn't growing. And I think many chartered vessels will be returned to their owners in 2016. We'll be doing that, just as we'll be shutting down unprofitable services with inadequate vessel utilization."
However, Søren Skou does not hide the importance of Maersk Line fighting for its position as market leader while growing with the market and also working to cut costs.
Scale and costs
"Container shipping is an industry where one must have the lowest costs in order to win on the long term. Scale matters in terms of costs in our industry. We have in the past 3-4 years made Maersk Line far more competitive, and today we're the most profitable carrier in our sector, also in terms of margins. Lower costs have made the difference here, and they stem from the fact that we've been able to utilize our size."
Nordea: Maersk Line has drastically reduced its fleet
"We could become more profitable tomorrow if we were willing to surrender market shares by simply walking away from some of our worst businesses. But after a while one would lose so much scale that one would no longer be competitive. So for us it's incredibly important to remain competitive. As such, scale is very important, and this why we have an ambition to grow at least with the market and thus maintaining our position as market leader," explains Søren Skou.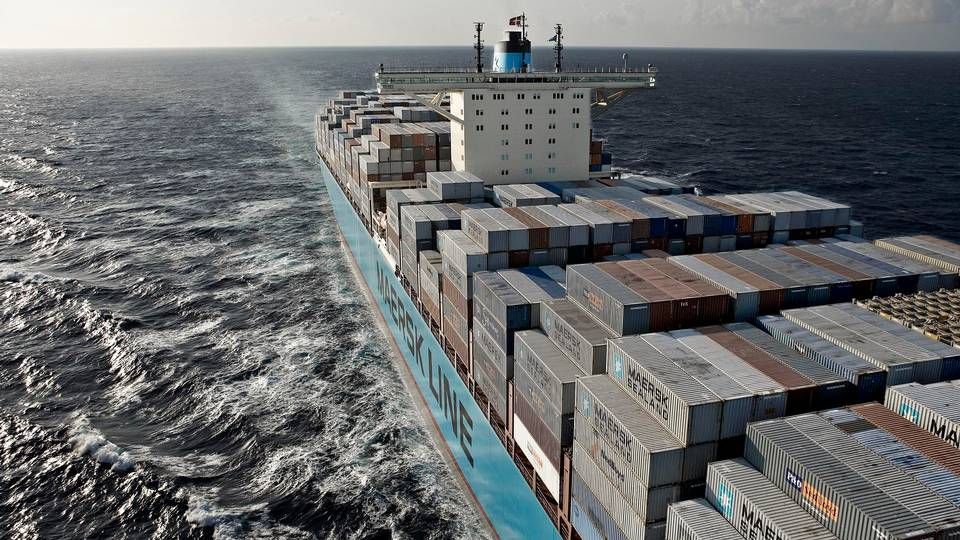 As part of the implementation of the 2M alliance with MSC - the world's largest container alliance with 193 vessels - Maersk Line has cut back on its number of vessels significantly, likely around 20-15 percent, on the carrier's traditionally most important routes between Asia and Europe, while the Transatlantic today is almost exclusively serviced by Maersk vessels.
"It's important to understand that the principle in 2M is to use the ships where they fit best, instead of focusing on who owns the vessels. We each have a capacity share on each trade, and we have this share regardless of which ships service the trade. We've used the best vessels on the East-West routes and the best ships on the Transatlantic. That's one of the forces of the 2M alliance," says Søren Skou.
North-South trades also hit
Maersk Line's preparations for what is expected to be a challenging 2016, and perhaps even further, have made it necessary for the carrier's management to arm itself for a different future in the container industry than what was projected less than six months ago. The biggest challenge is the massive overcapacity, including on the key routes between the Far East and North Europe, which looks set to continue in a virtually unprecedented low-rate environment.
We're talking about markets where imports in several cases have plunged significantly, down 20-30 percent in some places.
And the North-South trades - which just a few years back were hailed by analysts as new golden routes for Maersk Line and the other major container carriers - also do not look set to help the industry, says Søren Skou.
"Many of the markets on the North-South trades, such as West Africa, South Africa, the South American east coast, the Middle East and to a certain extent Russia, are hit hard by the low oil price and low commodity prices in general. We're talking about markets where imports in several cases have plunged significantly, down 20-30 percent in some places. This is in no way good news for us."
Maersk Line invests big-time in its reefer fleet
The North-South trades also cover the key reefer routes exporting perishable goods such as meat, bananas, etc. out of Latin America - a trade where Maersk Line has historically had the biggest market share.
"The reefer rates have gone down along with the general rate environment, but it's a market in which we've been a major player for many years, and in which we're looking to keep growing. For instance in South America, where we've opened new services," says Søren Skou:
"Freight rates have gone down significantly more on the east coast of South America than elsewhere, due to the fact that economies such as Brazil, Argentina and Venezuela are struggling. So these are also difficult markets."
The 2M alliance was fully implemented in 2015, a year in which Maersk Line also launched its new regional carrier Sealand, which covers North and South America.
Maersk Line facing miserable 2016
Søren Skou: Our position as leader unaffected by cost reductions
Søren Skou points to the next major savings
Maersk Line moves Asia HQ to Hong Kong