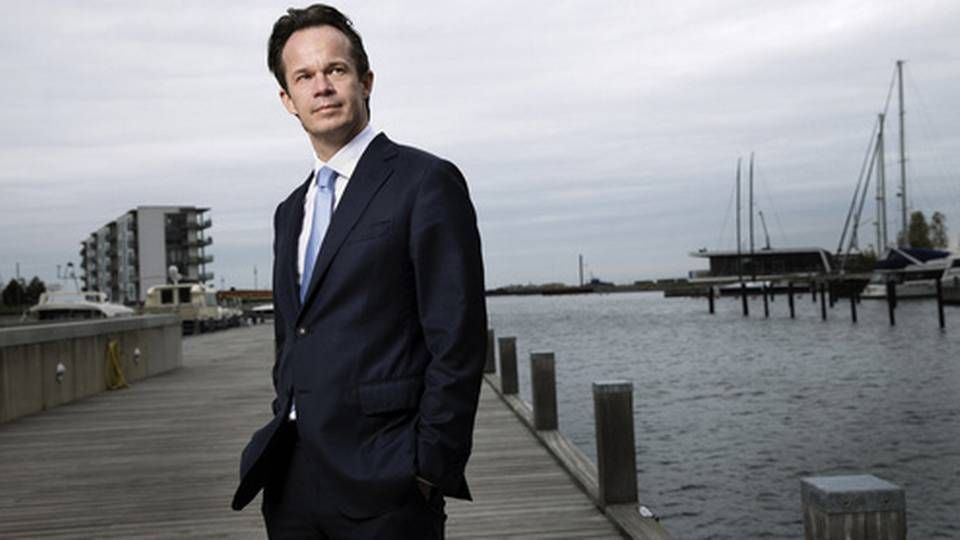 With an average spot rate for 2013 as a whole in Torm's second-largest segment, MR, of USD 15,914 per day, a 31 percent increase compared to the year before, the otherwise struggling carrier's operational platform delivered the goods, performing at the absolute top-end of the scale in the global product tank market.
In comparison, aggressive Scorpio Tankers - which is in the establishing phase with a new and comprehensive fleet of fuel saving eco-design vessels - delivered a daily profit (TCE) of USD 16,500, which is just a marginal USD 600 per day better than Torm in spite of a significantly younger fleet.
Do you want to stay up to date on the latest developments in International shipping? Subscribe to our newsletter – the first 40 days are free
In the 4th quarter 2013 Torm's MR fleet made an average USD 15,338 per day, according to the carrier's annual report 2013. Scorpio Tankers' MR fleet, in comparison, made USD 13,784 per day in the quarter, according to the New York-listed company's annual report, recently published.
Torm CEO Jacob Meldgaard declines to comment on competitors' numbers, and he adds that such comparisons should be viewed in certain contexts and that conditions change depending on, for instance, how the ships are positioned.
"I'm particularly pleased that we were able to finish with an improvement of almost USD 300 million in our operating result for 2013, compared to the year before. And there are three basic elements to this significant improvement. Our 2012 restructuring had some financial effects that were not present in 2013. A hugely positive element. The next element is that the market for product tank improved in 2013, and so has our ability to benefit from these improvements. Thirdly, we've had a significant focus on cost reductions, including bunker consumption, which has been reduced by five percent in 2013. A significant improvement that has a direct impact on our bottom line," says Jacob Meldgaard, though he has to admit that the result on the bottom line remains negative.
Torm negotiating with new owner
Torm achieved a 2013 deficit before taxes of USD 166 million, a significant improvement over 2012, where the company's deficit before taxes came to USD 579 million.
Torm's owned fleet counts 60 product tankers, including 34 MR ships. The fleet had an average age of nine years by December 31st 2013, and several of the ships are thus approaching the oil companies' 15-year limit on ship ages required for them to sign contracts with carriers. A big part of the ships were built around the turn of the millennium.
The carrier's management and primary stakeholders, the banks, have initiated a process aimed at securing a new long-term capital structure, that is, new investors and owners. And the process is going according to plan, says Jacob Meldgaard, without commenting further on the matter.
Do you want to stay up to date on the latest developments in International shipping? Subscribe to our newsletter – the first 40 days are free
The company's financial situation means that the carrier has not received any newbuildings since early 2012. And the question is how long the carrier's existing fleet - where some of the newest MR ships have been divested to equity fund Oaktree Capital as part of some specific option rights granted in the 2012 restructuring process with banks and tonnage owners - can remain competitive.
How long can Torm remain competitive with the existing ships, without renewing its fleet?
"That's difficult to say. But the freedom to discuss what you're asking depends on whether we can find a long-term solution for our capital structure. Once that's settled we can evaluate the composition of our portfolio."
Torm has a debt of USD 1.7 billion, and the carrier does not expect to be able repay this by itself through its operations.
New loan agreements
On February 28th, five days before the carrier's annual report was published today, Wednesday, Torm secured new loan agreements, and without those agreements the carrier would likely not have been able to comply with its financial bank covenants this year. Jacob Meldgaard confirms this fact to Ritzau Finans.
In its financial report, Torm states that the company once again expects to comply with the bank covenants, which date back to the 2012 restructuring agreement, for 2014 as a whole, just like last year.
However, this is only due to the fact that - as explained in a note on page 56 in the annual report - planned payments for USD 44 million by the end of the year have been postponed by 6 months.
"If we hadn't done that, we could - depending on market developments - have potentially breached some of our covenants," Torm CEO Jacob Meldgaard tells Ritzau Finans:
"The banks have made an agreement with us, and together we've made some adjustments to it, as we want to make sure that we can comply with our covenants. Instead of taking the matter up with the banks in nine months, we've agreed with them to do it now."
Torm made USD 166 million deficit in 2013
Torm Chairman: Sale process still in very early stage
Torm could lose another 13 ships