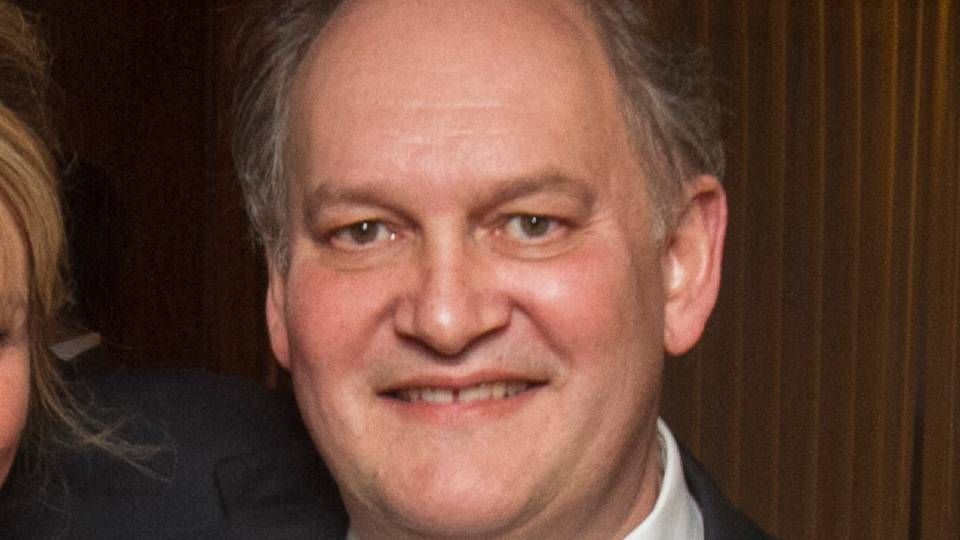 NEW YORK
A lot has been said about ECO and non-ECO so far. The potentials stored in the vessels yet to hit the water. If the carriers under construction will out-perform the old fleet, or, if the competitive advantage eventually is more a matter of yards marketing their open slots, or ship owners trying to boost their role in a difficult market.
Therefore, it may come as a surprise to many players in the international maritime community that the company that Scorpio Tankers CEO, Robert Bugbee, fears the most, if any, is one of the old boys in town not making much fuss about their ECO-profile.
Do you want to stay up to date on the latest developments in International shipping? Subscribe to our newsletter – the first 40 days are free
"There are excellent competitors out there, like Norden, Hafnia, Torm, d`Amico and AP Møller," begins Robert Bugbee during an interview with ShippingWatch at his New York office.
But one of the five companies is above the rest: Maersk Tankers. The AP Møller-Maersk controlled company that lost billions of USD during 2012 and 2013 but now has sliced off its VLCC-vessels to work exclusively with: Product tankers. Just like Scorpio.
"I know AP Møller all the way back from when I did my Master in Bergen. We had business games against the other business schools in Scandinavia. I first went to Copenhagen and saw Maersk trough the business school. We saw the blue film, it was so impressive. Think of all the people in this industry who were in that company one time or the other in terms of training. So I have some mixed feelings of AP Møller wanting to get back into the product market. It is great because it is always good to have rational competition, but it is also, ahhrg, it is also tiring to have really good competition every day," Bugbee says.
Streamlining
After the streamlining and the disposal of most VLCCs to Belgian Euronav, Maersk Tankers has a fleet of 80 owned vessels. Adding to that come the vessels shared in pools counting for 200. The stream lining of the Copenhagen-based company has similarities to Scorpio Tankers recent disposal of its VLCCs to concentrate on product tankers.
Robert Bugbee: Now comes the execution
Maersk Tankers is not there yet, the carrier´s CEO, Morten Engelstoft, recently told ShippingWatch. The company has embarked on a process together with McKinsey consultants with the aim of identifying how Maersk Tankers should be shaped, how to prioritize resources and how to gain customers and new business. Right now everything in the company strategy, in principle, is optional, according to Engelstoft. One thing, although, is clear: The future is within product tanker.
Morten Engelstoft took over the position as CEO last year from Hanne B. Sørensen who is now CEO with another Maersk company, Damco. From being a company which still had to struggle to survive and continuously document its raison d´etre to The Executive Group of AP Møller-Maersk, Maersk Tanker is now one of four key companies in the so-called 5th Unit. This means, among other things, that the tanker business is no longer peripheral in the group strategy but instead part of the core business that Maersk wants to expand and grow more competitive.
Do you want to stay up to date on the latest developments in International shipping? Subscribe to our newsletter – the first 40 days are free
Robert Bugbee, and other market players, will have to remain patient and wait a month or two to learn in detail how the strengthening of Maersk Tankers will be materialized into action. Engelstoft is still not very communicative about where and how to focus his efforts awaiting the results of the ongoing process. But it is not a secret that higher profit margins are on top of his agenda and that new tonnage already has been ordered to achieve this and that more will probably come.
Scorpio sells seven VLCC's at big profit
To Bugbee, the number of ships is one thing. More important is how a company is managed, be it Maersk or Scorpio Tankers, and in this respect, he believes the New York/Monaco based new comer has the skills and experience required.
ShippingWatch will soon publish an interview in which Morten Engelstoft outlines the role of Maersk Tankers in the 5th Unit.
Few big carriers set to determine product tank
Broker: Product tank is getting out of hand