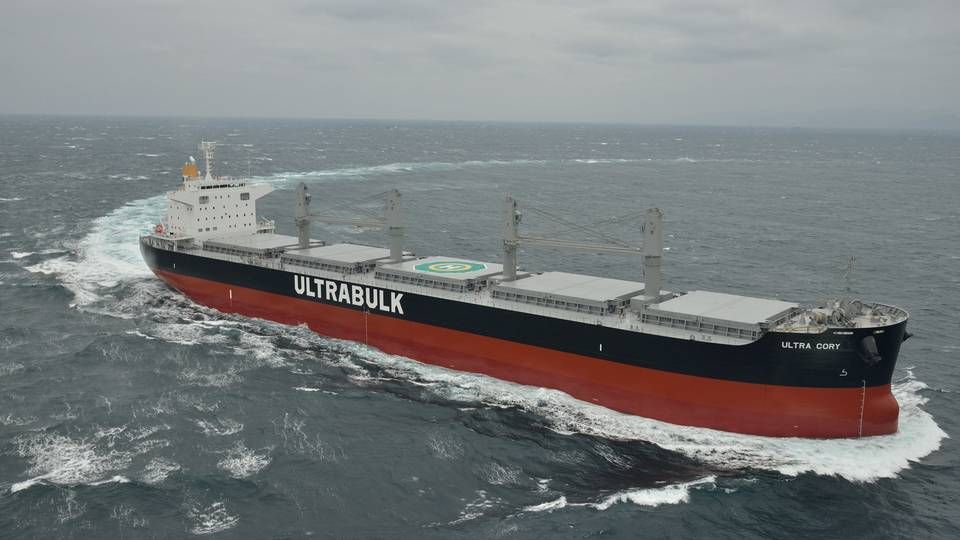 2013 was a solid year for Ultranav, the parent company of Ultrabulk and Ultragas, and 2014 will be even better, says the company in its annual report.
"In the dry bulk market the segment is expected to remain under pressure, though certain improvements are expected for the second half of the year, where a higher profit is expected due to factors such as a higher activity level in the Ultrabulk Shipping A/S group. We expect a higher profit from the gas activities compared to 2013," says Ultranav in the report.
Do you want to stay up to date on the latest developments in International shipping? Subscribe to our newsletter – the first 40 days are free
Ultranav's revenue increased in 2013 to USD 978 million, from USD 768 million in 2012, while the company's result decreased to USD 438,000 compared to USD 4.3 million in 2012. The result was affected by impairments of USD 5.5 million from a ship the company is looking to sell this year. Ultrabulk was also hit by a tough dry bulk market.
Ultranav is part of Chilean company Naviera Ultranav Limitada in Chile, which is owned by the famous Von Appen family. In addition to Ultragas and Ultrabulk, Ultranav is a holding company for Othello Shipping Company and Ultranav Business Support.
Ultrabulk ordered seven new eco-design vessels in 2013, while operating a total of 125 ships. Ultragas had a slighly lower level in 2013 with a total of 20 ships.
Ultragas CEO: Shale gas boosts profits
Ultragas saw its revenue decline in 2013