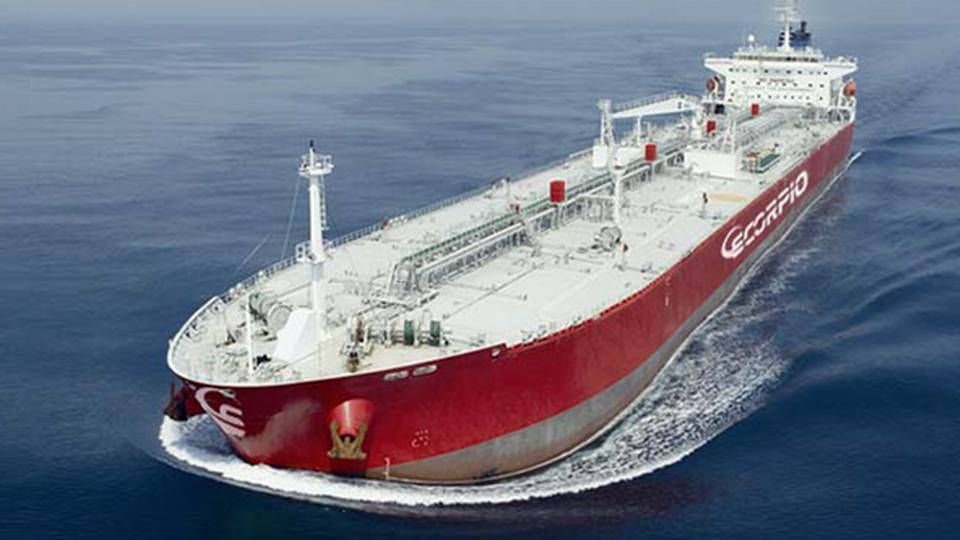 American Scorpio Tankers achieved an adjusted net deficit of USD 9.4 million in the first half of 2014. This result excludes the gain of USD 51.4 million that Scorpio earned by divesting seven VLCC's under construction, partially paid through a share transaction with Dorian, according to the company's quarter and half-year interim report, published Monday.
For the 2nd quarter alone Scorpio Tankers also suffered an adjusted deficit, of USD 11.2 million.
Scorpio Tankers has the world's largest orderbook in product tanker, currently at a total of 43 newbuildings, and the company has taken delivery of 12 newbuildings in the first six months of the year.
Analysts Fearnley has a "buy" recommendation for the carrier following the 2nd quarter interim report, estimating that the company benefits from being positioned in the product tanker market.
"Our expectations for the product market for the next few years are moderately positive. Demand is expected to increase with the emergence of new trades, but we will also see increased fleet growth. Our base case demand growth forecast is 5-6 percent against average supply growth of 4-5 percent, and thus the demand/supply balance is expected to firm," says Fearnley in an analysis of the interim report.
Scorpio portends second quarter deficit