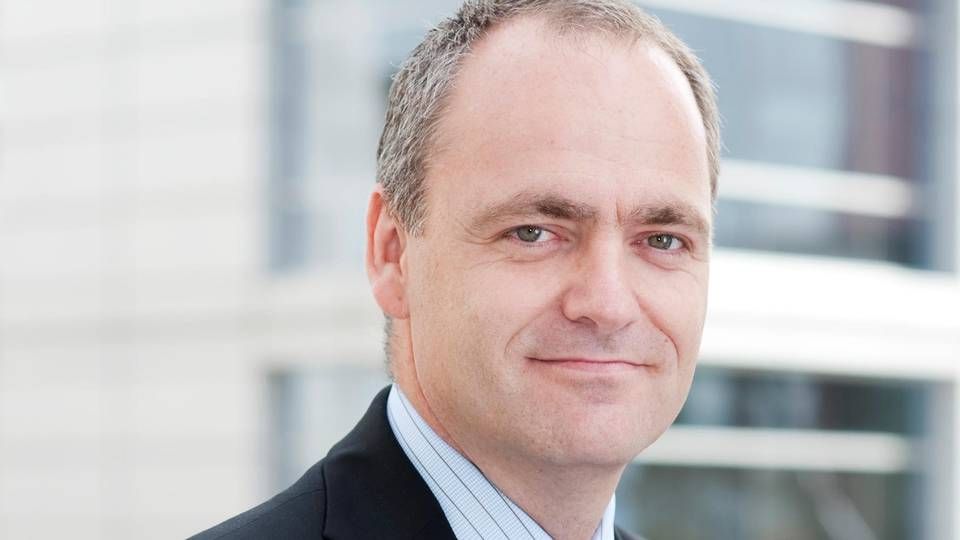 At 04.40 in the morning on December 23rd, a message ticked in on Jens Grønning's phone. The brief text said: The deal is signed. The message came from CFO Anders Reklev of Eitzen Chemical's Norwegian office.
"That was the conclusion to many months of hard work. It's been a tough process, where our Oslo office in particular has done some heavy lifting. I see this as a great pre-Christmas present; we've seized on the fact that we've had momentum, and that we're now ready," Jens Grønning tells ShippingWatch a few hours after the tanker carrier settled the crucial deal with the lenders.
A brief to the stock exchange published this morning explains the agreement. Eitzen Chemical, which will change its name to Team Tankers International at a later time, has reached a agreement with most of the carrier's banks, bond owners and the biggest shareholders, which means that the company will convert around USD 850 million in bank and bond debt on its balance and will repay around USD 46 million.
Working as if the deal is done
"Even though the deal is only approved by around 90 percent of the creditors and still needs to be approved by bond owners and shareholders, we see this as a very big step in the right direction. We're very optimistic that we'll see this through. We say in the brief to the stock exchange that we can be ready to finalize the deal in February. We hope that it'll happen somewhat earlier than that," he says.
Jens Grønning joined the company in 2013 and was tasked with changing the carrier's continuous deficits into profits and to get a handle on the company's extensive debt. While the latter part seems likely to happen following today's announcement, there are no real indicators that the first is likely to change anytime soon.
"Seeing as we've come so far that we expect the entire restructuring to be settled, it also means that we're acting as if its ready. Our budget for next year is based on this agreement, and we've included growth in our forecasts going forward," says Jens Grønning adding:
"We believe we have both the timing and the organization to run a bigger fleet. We have to go out and sell the underperforming ships and bring in some other vessels that are more modern and fit with the fleet mix we want. We have one of the lowest debt ratios in the industry, which enables us to grow and for example use our balance sheet and IPO for consolidation."
Eitzen Chemical currently has 47 ships in its fleet, of which 36 are fully-owned and the rest chartered. As it stands, the carrier has to replace a handful of vessels with more modern ships, but the growth number should gradually go up. However, Eitzen Chemical is still far away from the fleet of 100 ships it used to operate.
Ready for consolidation
"We believe we will soon be able to look at consolidation subjects. The industry is in need of consolidation; we hope we can contribute towards that," says Jens Grønning.
Eitzen Chemical's deficit was at USD 23.7 million in Q3 and Jens Grønning says he cannot predict when the bottom line will go into black numbers again.
"When I reflect upon 2014, it has been both disappointing and challenging. At the moment things are looking much better for tanker and also for us than it did earlier in the year. We are seeing very low bunker prices, so we are pretty hopeful. Few people had anticipated oil prices to drop as much as they have, but it's a likely scenario that it stabilizes at a higher level eventually. Though I would be cautious about saying anything specific about 2015. We are, however, optimistic and we have a fundamental belief that things will get better," he says.
In February a majority of the carrier's traditional banks, with around USD 500 million in receivables, opted to divest their loans to several major private equity funds, including Angelo Gordon. Following this development, the carrier was backed by 15-20 financial entities, most of which are funds, and the carrier has now managed to land this PSA with these players.
Eitzen Chemical in continued decline
Eitzen Chemical lands crucial capital agreement
Eitzen Chemical hit by weak market