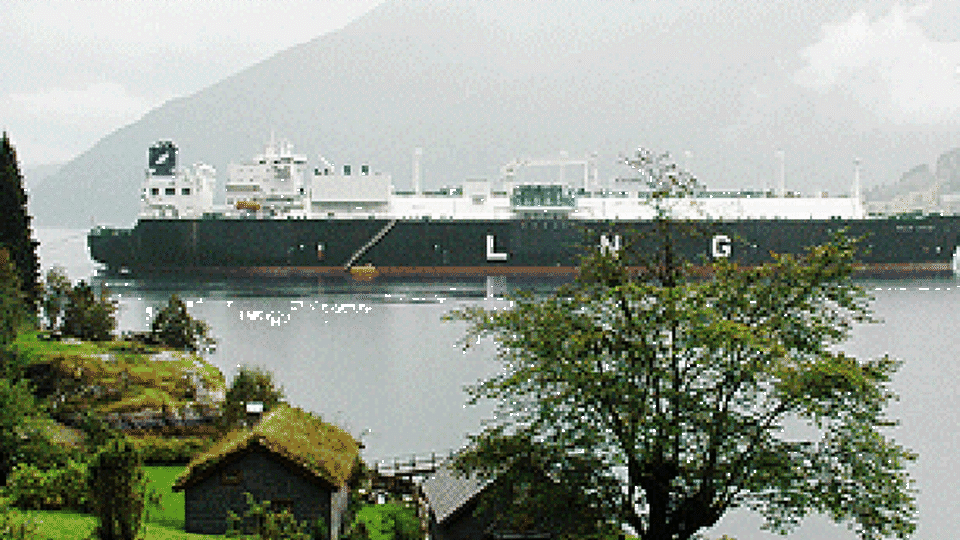 Things are getting better for Golar LNG as the carrier is moving closer to a sustainable business, according to the consensus from several analyst agencies after the company on Tuesday secured an agreement with energy company Ophir Energy, which is based in London and primarily operates in Africa and Asia.
The contract is for a partnership on a project off the coast of Equatorial Guinea in Africa, where Golar LNG's FLNG vessel Gimi, which serves as a gas storage facility, will be deployed. The deal covers 20 years and will receive final approval next week by the other partner in the project, GEPetrol, says Golar LNG in a statement.
The project will launch commercial operations in the first half of 2019, and Golar LNG expects the project to generate an annual EBITDA of around USD 350 million once the operations are up and running.
Golar LNG in Russian gas collaboration
The second vessel
This marks the second contract for the company's FLNG vessels, the first of which, FLNG Hili, is expected to start production in the first half of 2017. Clarksons Platou expects additional news from the company, noting in a comment on the new contract that "2015 is the year when GoFLNG will go from hope to reality."
"This commitment with Ophir and GEPetrol to employ a GoFLNG vessel in Equatorial Guinea represents a further step in the implementation of Golar's strategy to become the industry's leading integrated midstream LNG services provider, supporting resource owners, gas producers and gas consumers," says Golar LNG CEO Gary Smith, adding that several media reported today, Tuesday, that the company is allegedly in negotiations for a third FLNG vessel.
The CEO does not comment in the statement on whether these rumors are true.
In addition to the storage units (the FLNG vessels), Golar LNG also operates LNG carriers and floating regasification vessels (FSRU). In the fourth quarter 2014 the company suffered a net deficit of USD 38 million compared to a profit of USD 7.8 million in the previous quarter. The price on LNG transports has plummeted and reached a four-year low at the end of last year.
"In the second half of 2015 significant new LNG production capacity is expected to start up. Together with the limited influence of new tonnage entering the market and the seasonal strengthening, we expect the LNG carrier market for the second half of the year to show clear improvements. The current low oil price is also reducing substantially the bunker costs for idling and positioning spot vessels," said Golar LNG in the fourth quarter 2014 interim report.
DNB optimistic about several segments in 2015
Record-low LNG rates could last for years
Norwegian Flex LNG postpones newbuildings