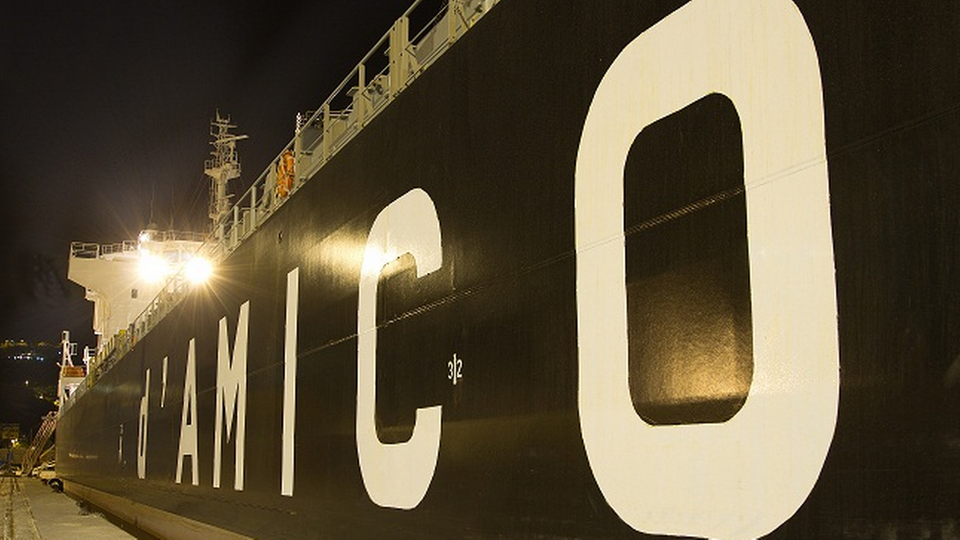 ROME
Product tanker carrier d'Amico International Shipping, listed in Milan, finished the first three months of the year with a net result of USD 11.4 million compared to a deficit of USD 6.8 million in the first quarter last year.
The operating profit (EBITDA) landed at USD 21.6 million, which corresponds to more than 80 percent of the total EBITDA for 2014, says the carrier in its interim report, published Thursday.
The positive development is attributed to the strong tanker market generated by the plunging oil price in the second half of 2014, and this positive development has only continued in the first months of the year, says CEO Marco Fiori in the interim report:
"In fact, following the good trend started at the end of last year, the product tanker spot market has improved significantly in the first quarter of 2015, reaching its highest levels since the financial crisis. In this scenario, DIS realized a daily spot rate of US$ 18,503, marking a 52 percent improvement compared to the same period last year," says Marco Fiori, adding that the company is highly optimistic regarding the prospects of the sector, especially considering the growing role of the US as net exporter combined with growing refinery capacity in the Middle East and the Far East.
Good prospects and new vessels
d'Amico International Shipping expects a growing demand for oil transport during 2015 and this positive outlook caused the carrier last week to order two new LR1 (Long Range) product tankers of 75,000 dwt for USD 44 million each.
The ships - which will be built at Vietnamese Vinashin Shipyard Co. Ltd. - will be delivered in the middle of 2017 and will bring d'Amico International Shipping's newbuilding program to a total of ten vessels, where the rest include four MR tankers and four Handysize vessels.
"The trend of our industry is pointing towards an expansion of the tonne/mile demand, following the concentration of the world refining capacity in the US and in the Middle and Far East. In this context, I believe LR1s, with their larger cargo capacity, will be in great demand in the years to come, thanks to their ability to carry larger quantities on the same distances. In fact, we are actually seeing a constantly growing demand from oil majors and leading market players for these types of ships," says Marco Fiori in a statement regarding the order of the two new LR1 vessels last week.
d'Amico International Shipping's existing fleet contains 52 vessels distributed over MR tankers and Handysizes, 23 of which are fully owned by d'Amico, while the rest are chartered.
D'Amico enters the LR1 segment
Investors in product tanker mercifully through 2014
D'Amico hit by low product market in 1st half of 2014