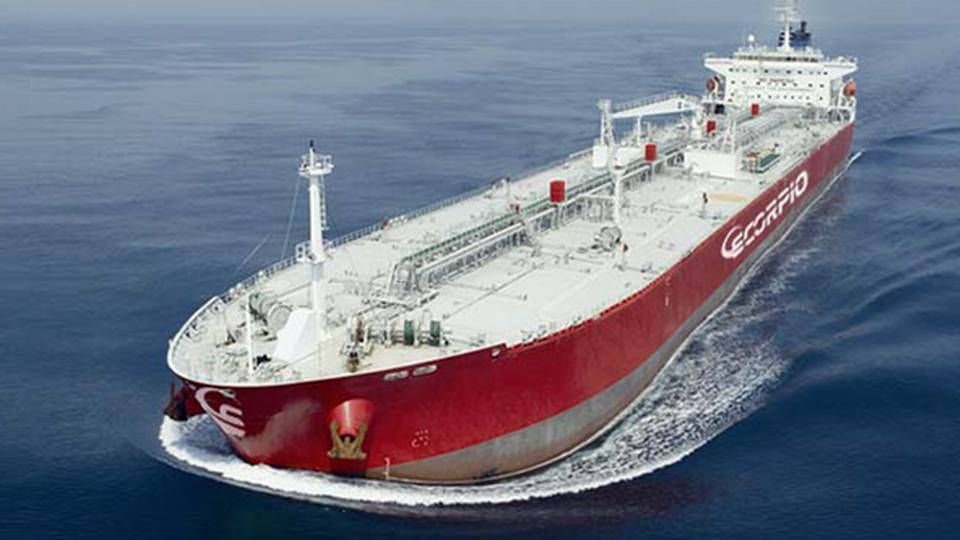 Scorpio Tankers, which holds the largest orderbook in the tanker industry and is listed in New York, finished the first half of 2015 with an adjusted net profit of USD 96.8 million in the booming tanker market.
For the second quarter alone, the carrier delivered an adjusted net income of USD 57.5 million, according to the company's interim report, published Wednesday.
Scorpio Tankers also announces agreements for four newbuilding contracts - two MR tankers and two Handymaxes - to be constructed at Hyundai Mipo Dockyard in South Korea.
Scorpio Bulkers suffers new major deficit
The carrier's time charter revenue (TCE) increased USD 130.5 million in the second quarter, to a total USD 187.4 million, compared to the same period 2014, driven by an increase in the number of owned vessels. Daily TCE rates grew to USD 23,469 from USD 12,733 in the second quarter 2014.
"Spot rates across all of our operating segments improved during the second quarter as fundamentals in the product tanker market remained strong," notes Scorpio Tankers in the interim report.
Try a free 40-day trial subscription to ShippingWatch
Scorpio Tankers currently owns 76 tanker vessels - 45 MR tankers, 16 LR2s and 15 Handymax - with an average age of just one year. The company also operates 17 chartered product tankers.
Unlike struggling sister carrier Scorpio Bulkers, the group's tanker business seems to have timed its aggressive entry into the tanker market almost perfectly, building its fleet on a large wave of orders for eco-design newbuildings mainly placed back in 2012 and 2013.
Scorpio Tankers currently has 12 newbuildings under construction, of which four are set for delivery in the third quarter this year. The rest will be delivered in 2016 and 2017.
Try a free 40-day trial subscription to ShippingWatch
About the perspectives of Scorpio Tankers, president and CEO Robert Bugbee told ShippingWatch the following back in March this year:
"We have always said that 2015 is the breakout year. We have high expectations for 2015, 2016 and beyond. Up to now the product market has been largely about a secular change in refining, now with the lower oil price we expect demand for product to accelerate too. Therefore we think the product market will not just be stronger but it will be so for longer," he said.
The Scorpio Tankers share currently trades at around USD 11.
Scorpio Tankers sells its remaining shares in Dorian
Scorpio purchases four LR2 product tankers
Orders for tankers at highest level in eight years