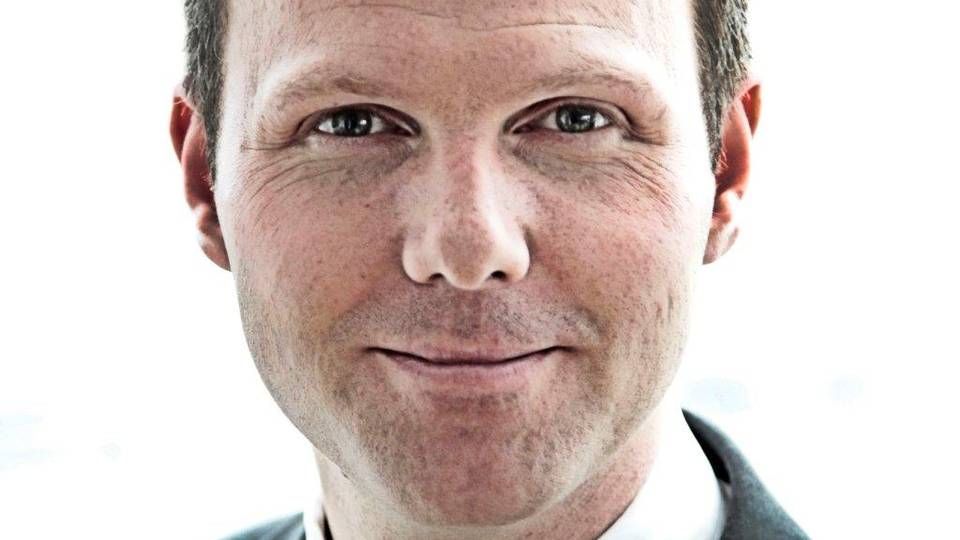 A net profit of USD 81 million and a dividend payment of 75 percent per share in the financial statements for the second quarter of 2015 certainly surprised the market. The result sent shares up by five percent for Oslo-listed BW LPG, the world's largest operator and owner of major gas tanker vessels known as VLGCs (Very Large Gas Carriers). It means that the company's recently appointed CEO, Martin Ackermann, kicked off his new job with a flying start.
"All in all, a good day" Ackermann tells ShippingWatch just after BW LPG presented its second quarter interim report on Friday. The report confirmed the expectations for high demand for the environmentally friendly energy source known as Liquefied Petroleum Gas (LPG), both from industry and private sector heating use.
Try a free 40-day trial subscription to ShippingWatch
"We are working with very big numbers here. Despite the decline in energy prices there has been a steady increase in the production of LPG in the US, and it will rise even higher in the future with a growth rate of seven percent per year. Simultaneously, we will see an export growth rate between 20 to 40 percent. This year alone, 10 million tons were exported out of the US. These are historically high levels," says Ackermann, who took over as CEO of Singapore-based BW LPG in August, after several years as CEO of Evergas.
Massive Growth in the US
Since the shale gas-revolution in the US, the production of gas has been the major game-changer in the gas market. Before long, the amount of gas leaving the US will exceed Middle Eastern export volumes, a prospect which would have been wholly unheard of just a few years ago.
"From a shipping perspective, and considering that China and India are the biggest net importers of energy into Asia, it sends a very strong signal that the distances, ton to mile, will rise significantly," says Ackermann.
While there is currently no overcapacity among giant gas vessels, on paper it seems as though the global orderbook is dangerously overflowing, threatening the long-term futures of companies such as BW LPG with its five so-called LGCs (Large Gas Carriers), 33 VLGCs and eight more vessels on the way.
"It is a fairly large orderbook, making up 42 percent of the existing fleet, but the quantities are very, very large. As we have also said, there is a potential risk for a seasonal slow-down over the next year, so of course there will be periods where the rates can fluctuate a bit. Fundamentally though, we are looking at some very encouraging market conditions."
Try a free 40-day trial subscription to ShippingWatch
In the half-year report from BW LPG, the company primarily focuses on the development forecast for the remainder of 2015, and looks at fleet growth in 2016. Growth looks set to fundamentally increase until 2020 and even as far ahead as 2025.
"We will see increasing production and an even higher jump in rising export volumes, at quite a colossal rate. There is an inventory buildup in the US, but the development of terminal capacity is growing so quickly that we don't foresee any bottlenecks in terms of a halt in gas production. Moreover, the coming year brings a range of new LNG-projects launching in the US, such as natural gas. The derivative effect of these projects is an even larger volume of LPG flowing into the market, and that's where we'll be in 2018-2020. Today, we're not seeing changes in the overall demand for the liquefaction of gas in Asia," Ackermann tells ShippingWatch.
Despite talk of the uncertainty surrounding Chinese economic growth, Ackermann does not envision any immediate impacts on the LPG market.
"Of course we can't completely rule out that we will experience periods of economic downturn, but we can identify a range of petrochemical projects going on in China which involve LPG. Therefore it's hard to identify potential impacts on our industry in the overall discussion of growth in China."
BW LPG's fleet will grow to 45 vessels by the end of 2016, maintaining their current top spot within a sector which boasts several major players with growth strategies.
Martin Ackermann gets new CFO at BW LPG
BW LPG in big growth and high expectations for 2016
New Evergas CEO: We need to start on LNG