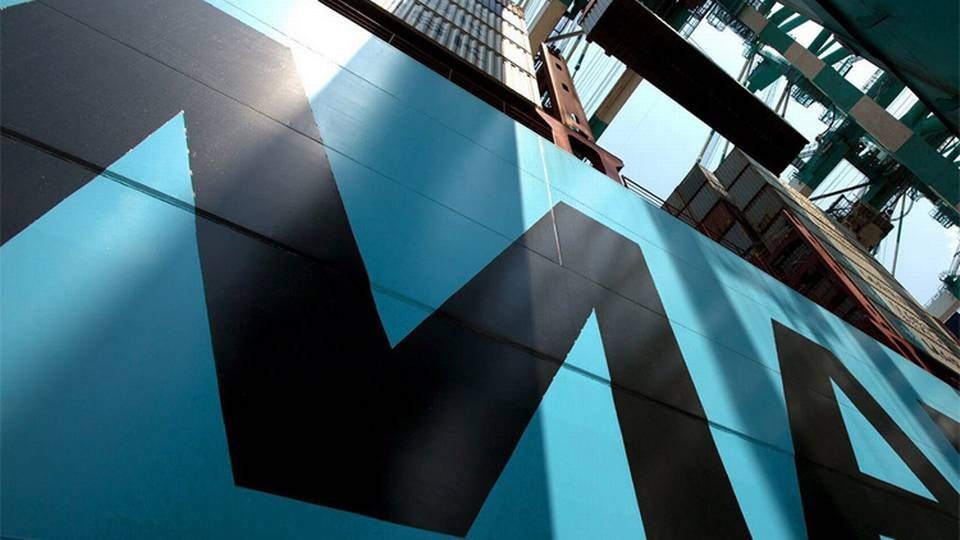 The race to be ready for the upcoming 2020 sulfur cap is underway, and Maersk now heralds several projects aimed at preparing the shipping group for one of the most impactful regulations to hit the sector in decades.
Maersk has for years advocated for the use of low-sulfur fuel as a means to meet the requirement for shipping to reduce its sulfur emissions when sailing the world's seas.
And last week it became more clear exactly how the group plans to ensure sufficient fuel for one of the world's largest fleets.
The industry has in recent years questioned whether there will be enough fuel available when a vast majority of the global fleet must, from one day to the next, start sailing on low-sulfur bunker fuel. Meanwhile, oil companies and refineries have kept their approach close to the vest, though they are now slowly starting to make announcements concerning new fuel types.
Part of the solution for Maersk is a new partnership with Dutch Royal Vopak for a bunker facility which can, on its own, cover one-fifth of Maersk's global need and supply 2.3 million tons of low-sulfur fuel annually.
And there are more projects underway, Niels Henrik Lindegaard, head of Maersk Oil Trading, tells ShippingWatch. Maersk Oil Trading – which provides fuel for Maersk's fleet while also serving external customers – is negotiating several initiatives.
"Vopak is one of a number of key initiatives we will be undertaking to ensure Maersk and the external customers of Maersk Oil Trading are fully serviced following the upcoming 2020 changes," writes Lindegaard in an email.
Can secure the supply chain
Citing competitive reasons, he declines to comment on the specific content of the solutions, or whether the company is working to find a solution in the world's top bunker hub, Singapore.
"We have spent a great deal of time working with key partners globally to ensure we will be 2020 ready," he says.
The partnership with Vopak means that Maersk will lease bunker tanks from the company, but that it will own the oil in the tanks, which will be operated by Vopak. By controlling the product, Maersk can increase its efficiency throughout the supply chain, explains Lindegaard, adding that it gives the company a competitive edge.
In relation to the new 2020 sulfur cap, a particular challenge concerns the new fuels that will be tested in the years to come. There is a lot of uncertainty about whether the different fuel types can be blended, and how they will react in the ships' systems.
The new collaboration with Vopak and the new bunker facility will also help ensure quality fuel, expects Maersk at a time when the industry is plagued by cases concerning contaminated bunker.
Lindegaard declines to elaborate on how much capital Maersk has posted in the new bunker facility.
With the new partnership, Maersk cuts itself loose and avoids depending on a single or special supplier, he explains.
"The whole point of having tanks in the central hub of Rotterdam is so that we are not tied to any one supplier or suppliers, we can secure either finished grade or blend components from multiple sources and locations, as well as potentially arbitrage to other locations. We expect this to open up for opportunities for our existing suppliers too," he says.
"This initiative marks an important milestone for us and is a long-term commitment with Vopak which prepares us for the paradigm-shift of the 2020 IMO rules on sulfur, which will be a game changer for the entire industry. We have shown our commitment by taking these dedicated 0.5 percent tanks, it is now up to refineries to reveal their availabilities of components or finished grade in the run up to 2020."
English Edit: Daniel Logan Berg-Munch
Report: Every third carrier will not be ready for new environmental regulations
Here are the winners and losers in the battle for 2020 gains