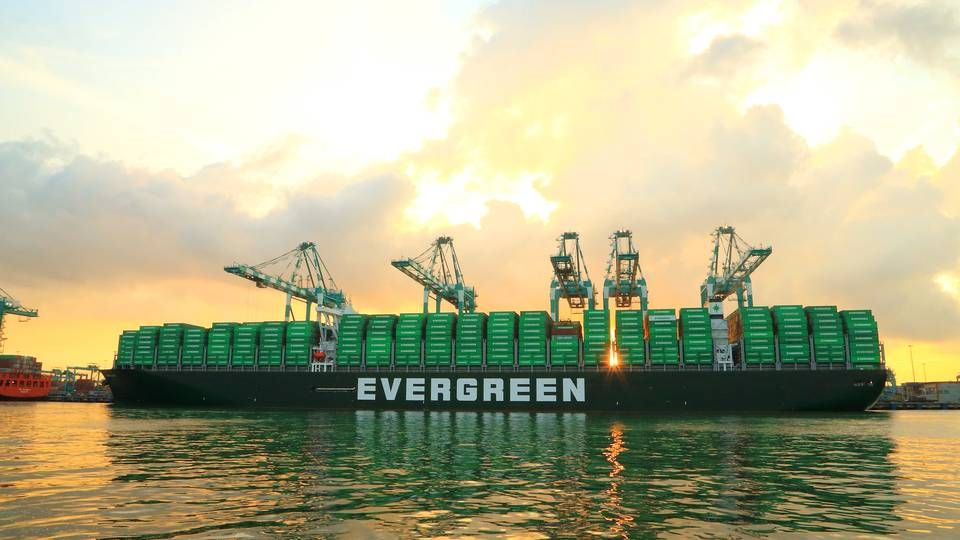 The challenges with crew changes and access to ports have been manifold since the pandemic erupted.
And the crew change crisis has reached a new peak with the death of an Italian captain, who passed away aboard Evergreen's container ship Ital Libera.
The captain died in the middle of April after having been infected with coronavirus.
Several members of the crew was infected, and this was the reason behind the ship being denied access to several ports in Asia, which hindered the transport of the captain's remains back to his family in Italy.
Now several media report that the ship with the captain on board is expected to return to Europe after the rotation in Asia is over.
It is understandable that the risk for infection is taken into account, but the handling of this situation is shocking, says Franck Kayser, managing director of Dania Ship.
"I find it incomprehensible that any government can be so heartless not to allow a body being send home to the family. I can understand that in situations with aggressive and deadly contamination that could be something that needs to be considered, but in a situation like this it is unbelievable," Kayser tells ShippingWatch.
What now?
The crew change crisis has been discussed in many a forum, several initiatives have been launched to draw attention to the problem, and several high-profile shipping executives have called for action. Yet, the situation has yet to change, with numerous challenges still affecting people at sea and those trying to help them.
At a recent discussion during Capital Link forum yesterday, the industry yet again voiced their frustration with the lack of action from governments and painted a dreary picture of the current situation.
Bjørn Højgaard, CEO of Anglo-Eastern Univan Group, says being a seafarer is difficult at the best of times, but at least before Covid-19, you knew when you would be able to return to your family at home. Now, on the other hand, the anxiety around what happens when the contract ends, coupled with the fear of catching covid and worrying about your family at home, makes it more difficult.
"It's creating tremendous heartache and difficulty for those people on board. And we should be ashamed of ourselves that that we are not able to solve this. It's not that there is no will in the industry. It is a fact however, that we cannot awaken the political leadership that is necessary to deal with this situation," Højgaard said, before adding:

"Leadership is about stepping up when it gets tough and there's an old saying that, generals in the field, they leave no one behind well, so unfortunately, we are leaving an enormous amount of people who deliver day in and day out for all of us behind on the altar of the global supply chain, which we all need. And it's tragic."
V.Ship's Kayser agrees with Højgaard that governments need to wake up and open up for the seafarers of the world.
"Globally, the governments must agree to allow for free passage for seafarers so that they can be properly, safely and timely relieved after their contractual service on board. All countries are benefiting for global trade and they need to also support the movement on those goods," he says.
One of the aforementioned initiatives, the Neptune Declaration, outlines the main actions that have to be taken to resolve the crew change crisis. It has been signed by more than 800 organizations, and yet the situation remains challenging for those that keeps the global supply chain running.
Article updated June 10 at 12:03, after Evergreen responded to ShippingWatch after the deadline for the article.
Growing number of seafarers stranded aboard vessels beyond contract expiration
New UN guidelines aim to protect human rights for seafarers
Bjørn Højgaard expects a worsened crew-change crisis in 2021
Synergy Group CEO expects Covid-19 to stick around for several years