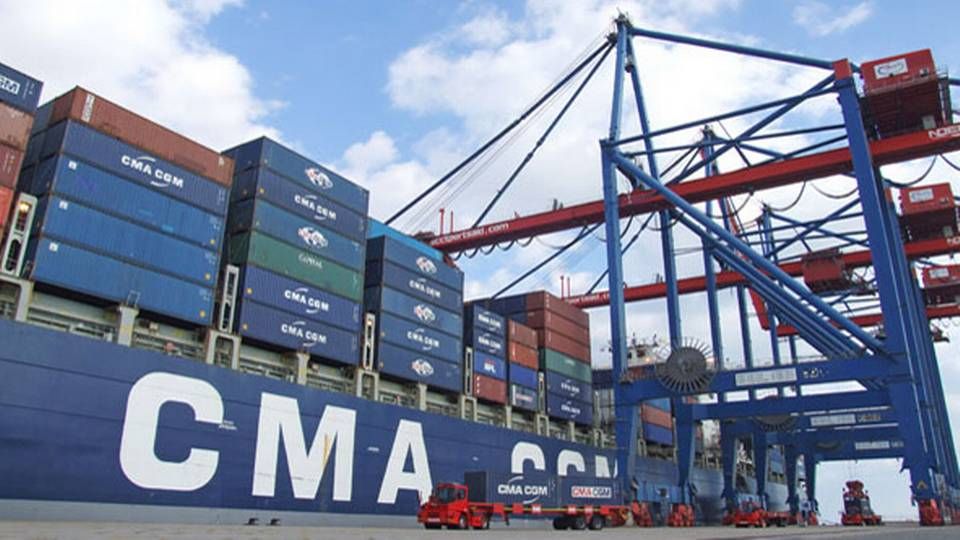 Seven new ultra large container ships of 13,000 to 14, 000 teu were delivered from shipyards in March alone, with another 12 units in the 13,000 to 16,000 teu range coming in the next two months. All of them to be inserted into Asia-Europe, where they will be replacing the current, smaller ships, writes Alphaliner on Tuesday.
Do you want to be kept up to date with the latest developments in Danish and International shipping? Subscribe to our newsletter – first 40 days are free
Among the new ships are CMA CGM's Alexander von Humboldt and Jules Verne, of 16,020 teu each. Add to this the fact that the first of Maersk Line's Triple-E ships, the Maersk McKinney-Møller, will be delivered in June, writes Alphaliner.
The size of the container ships on the routes between the Far East, Northern Europe, and the Mediterranean has gone up on average from 7,800 teu in January 2011 to 9,700 teu today. The ships' total, average capacity is expected to pass 10,000 teu by the end of 2013.
In the past 12 months, Maersk Line has pulled out the most capacity, with a 20 percent reduction, mainly due to the suspension of the so-called AE-9 service, while its closest rivals, Swiss MSC and French CMA CGM have only reduced their fleets marginally in the same period, writes Alphaliner.
Other container carriers, led by Evergreen, CKYH, CSCL, and the G6 alliance have increased their capacity.
Do you want to be kept up to date with the latest developments in Danish and International shipping? Subscribe to our newsletter – first 40 days are free
Container carriers have lost USD 6.9 billion