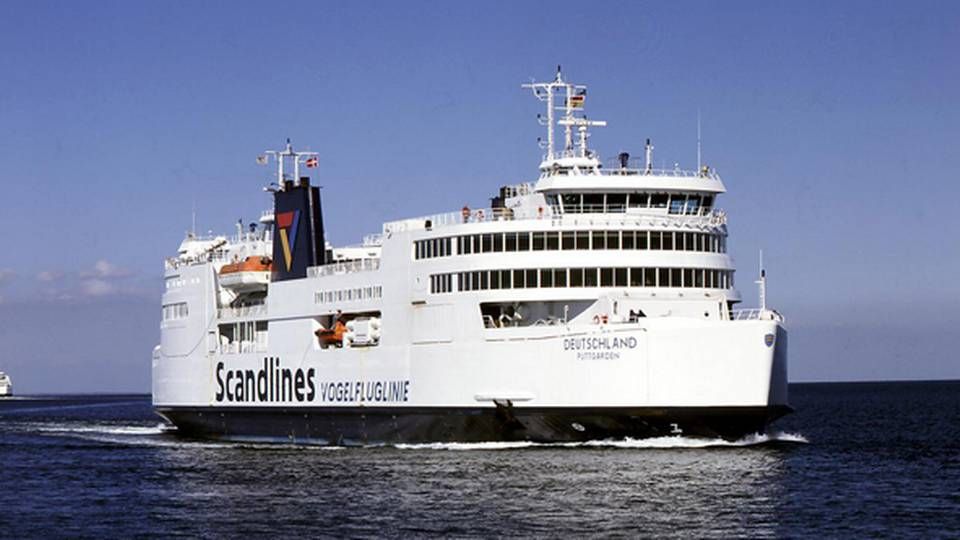 When DFDS issued a brief to the stock exchange roughly one month ago announcing its interest in acquiring Scandlines, which has been put up for sale by its owners, private equity funds 3i and Allianz Capital, it came as no big surprise following a period of rumors stating that DFDS and Italian Grimaldi (Finnlines, among others) where obvious industrial buyers.
Do you want to be kept up to date with the latest developments in Danish and International shipping? Subscribe to our newsletter – first 40 days are free
But according to ShippingWatch's knowledge, there are some analysts who are wondering about DFDS's strategic reasons for buying Scandlines, one of the largest ferry shipping companies in Europe, just as there are sources in the shipping industry who are asking themselves how DFDS can support an investment of USD 1.74 billion, which has been mentioned as the price for Scandlines, a company that operates three ferry routes in the triangle between Denmark, Germany, and Sweden.
Newspaper: Scandlines put up for sale
"We're having a hard time seeing the strategic prospects for DFDS in acquiring Scandlines, which gets maybe 80 percent of its revenue from border shops and from Roedby-Puttgarden. There's no real long-term perspective in the latter part, as it ends in 2021 with the establishment of a land connection across Fehmarn. In addition to that, Scandlines operates the ferry route Gedser-Rostock with two old railway ferries, which will probably require an additional investment, but does that route make sense when the land connection is completed?" asks an analyst who's deeply familiar with DFDS.
Capital drain
He also points to the Scandlines routes between Elsinore and Helsingborg as challenging, as they are particularly dependent on competition with the land connection that, unlike ferries, isn't affected by, for instance, fluctuating oil prices.
"That's going to drain capital from DFDS, and we in the stock market we're hoping that the company would start to produce bigger returns and begin repurchasing its own shares. A Scandlines acquisition would not make that happen," says the analyst.
Grimaldi to open new route on DFDS' home turf
The DFDS business strategy is based on growth in the two neighborhood markets of the North Sea and the Baltic Sea.
"We're looking at Scandlines as an option, but I can say that we're generally looking at various possible acquisitions throughout the year, to find out where we can make new business. That we're looking doesn't mean that we're going to buy. We're looking at a lot of options," said DFDS CEO Niels Smedegaard to ShippingWatch on May 22nd.
In 2012, Scandlines transported 11.7 million passengers, 2.7 million cars, and 0.8 million trucks on the routes Roedby-Puttgarden, Gedser-Rostock, and Elsinore-Helsingborg.
The parent company is Scandlines GmbH, with headquarters in Rostock, which consists of the affiliated companies Scandlines Deutschland GmbH and Scandlines Danmark A/S. The registered offices are located in Rostock and Copenhagen.
DFDS: Relax
"At DFDS, we're focused on working to create value for our shareholders. And the same thing goes for acquisitions, including our involvement in the sales process regarding Scandlines. So our shareholders and the stock market shouldn't be losing any sleep because of this process. We're only going to invest if we can create value for the company," says Head of Communications Gert Jacobsen in a comment to ShippingWatch on Thursday.
Do you want to be kept up to date with the latest developments in Danish and International shipping? Subscribe to our newsletter – first 40 days are free
DFDS confirms interest in Scandlines
DFDS made USD 31.2 million deficit in first quarter 2013
Scandlines confirms sale of freight routes to SOL Continent Line