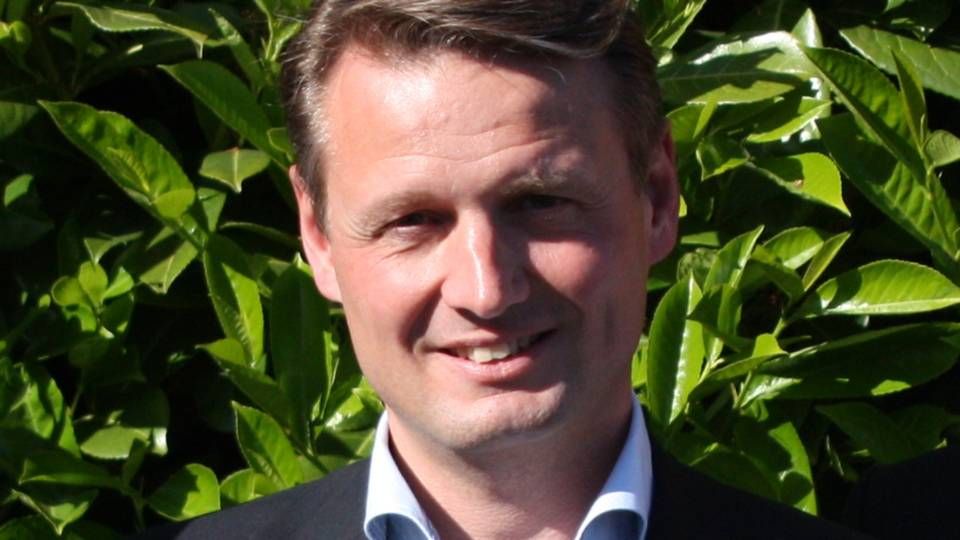 Henrik Ramskov has been with Maersk since 1992, serving various functions. His career has followed a steadily inclining curve at the Group, a curve that was ultimately unable to fulfill the ambitions of 45-year-old Ramskov. We'll get back to that.
First things first, the suprising merger between Thorco Shipping and Clipper Projects, announced on June 11th, where Henrik Ramskov was also introduced as the new CEO of shipping company Thorco. He is currently focusing on making the two companies melt together into one. A long term process that he expects will take up the rest of 2013, he tells ShippingWatch.
Clipper Projects merges with Thorco Shipping
Handling company mergers and properly integrating them is no new drill for Ramskov. In 1997, he moved from Hong Kong to Shanghai, where he served as Regional Head for Maersk Logistics and handled the integration process between logistics company Sealand and the Maersk division. He describes that as an exciting time in which "a series of offices were established and a platform was created to ensure that the company could continue to grow."
Back to Denmark
Several mergers followed, for instance with American DSL Star Express, which included a very important contract with Wallmart as well as a platform for growing the freight forwarding business. After 11 years in Asia he returned to Denmark.
"At that time there were some changes happening in Maersk, while my family and I wanted to come home so that our children could grow up in Denmark. We'd had three children while we were away, so at that time our oldest one was eight years old, and we had to decide whether to return to Denmark," says Henrik Ramskov.
And so they did. And for Henrik Ramskov, he came home to a job as Global Head of Supply Chain Management for Maersk Logistics, and a year later, a job as CEO of Maersk Logistics.
"That was an enormously interesting time. Maersk bought P&O Nedlloyd during the summer 2005. The purchase included P&O Nedlloyd Logistics along with a company called Damco - which became the brand for the future freight forwarding platform. We came up with the actual strategy for Maersk Logistics/Damco, which served as the launch pad for the following three to four years of growth," he says, referring to the company known as Damco today.
The time with Maersk Tankers
Three years later, Henrik Ramskov felt he'd completed the Maersk Logistics job, which ultimately came down to creating a separate brand. Having achieved that goal, Henrik Ramskov started thinking: Is this the time to start looking for challenges beyond Maersk? But then a new opportunity appeared, in a segment far removed from logistics. Namely, with Maersk Tankers.
"Maersk Tankers was a completely different business than logistics. Where logistcs is a people business, in the sense that it's business with many offices and many people, and where two thirds of the budget relates to people, while Maersk Tankers is an asset business. But it was still a matter of supply chains, relations, and it was international. So I thought it'd be interesting to test my skills in a business with different criterias of success than Maersk Logistics/Damco."
And one of his first jobs here as COO was to make the newly acquired Swedish shipping company Broström fit into the parent company, as he had quite a bit of experience with that kind of thing. By the end of 2011 he received a call from Søren Skou, then-CEO of Maersk Tankers. At the time, there had recently been a reshuffle at the top of Maersk, with Eivind Kolding - then-CEO of Maersk Line - on his way to Danske Bank. Søren Skou was posed to replace him at Maersk Line, leaving an empty spot behind.
"Then comes a process, and it's no secret that I was interested in the opportunity. It went to Hanne B. Sørensen, and it was difficult for me to see what my role in the new Maersk Tankers would be. As CEO of Maersk Tankers, Søren Skou had many other commitments, which gave me the freedom to handle multiple tasks. But when Hanne B. Sørensen came on as full-time CEO, which was only natural, there wound up being to many people running the company," says Henrik Ramskov, adding:
"So if I wanted to try something new, that was the time to do it. I thought about that during the summer 2012, while I was putting the finishing touches on various things."
The new Thorco
Henrik Ramskov officially resigned from Maersk Tankers on March 31st this year. Now he'll be heading yet another merger, but this time it won't be with Maersk.
"I looked forward to the low-practice process of combining the two companies to create a new joint team. That our market coverage and our number of ships will enable us to provide an even better product for our customers," he says.
He will obviously benefit from his experience with Maersk, and the international work in particular has provided him with a professional ballast.
"I find it interesting and rewarding to work with different people with different backgrounds. It contributes with several perspectives on things, and in many context it brings an increased understanding, which is important - especially in relation to customers, but also when it comes to merging two companies."
Thorco: Now it's time to gather the new organization