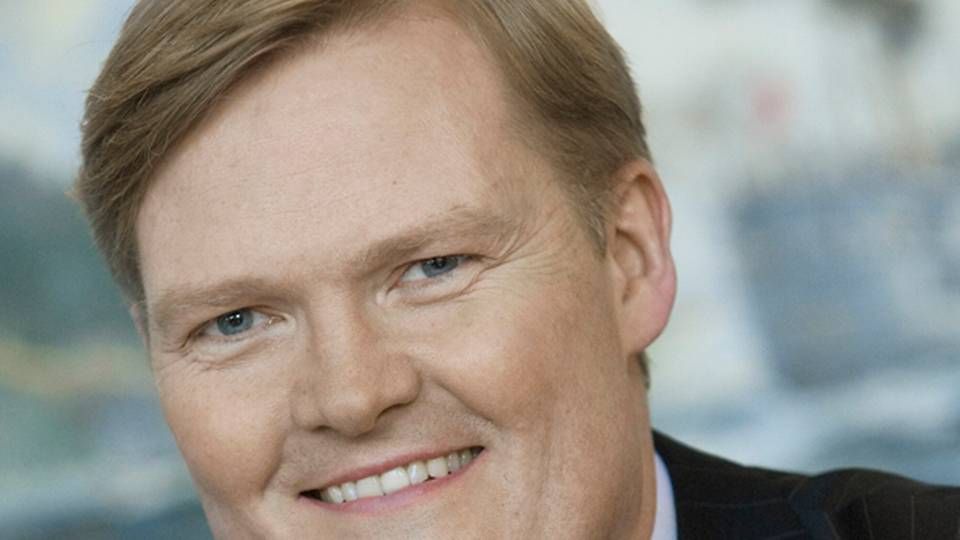 June 12th was Jesper Præstensgaard's last day working at Hapag-Lloyd, where he spent more than two years serving as Chief Commercial Officer (CCO) and member of the executive board at the carrier, one of the most prominent and traditionally rich companies in German shipping. The reason for his return to Denmark is that he no longer saw himself as part of the German carrier after the merger negotiations with Hamburg Süd collapsed. His career in Hamburg enabled him to draw a comparison between Hapag-LLoyd and his former long-time employer, Maersk Line. And the comparison sides somewhat with the German carrier.
"Hapag-Lloyd is a good, solid company with an even longer history than Maersk. One has to understand the culture and the tradition. I was the company's first non-German board member in 165 years, in a company that's very solid. In many ways, I consider Hapag-Lloyd a stronger organization than Maersk Line," he tells ShippingWatch, adding:
"One really sees the German virtues here. Their structure, their IT, the financing programme, and their processes are all really strong. I came from a company where I thought things were being done as best as possible, but I had something to learn there. What you get at Hapag-Lloyd is the true "art of German engineering," where Maersk is more about solid business acumen, and I was delighted to join a company where the operational platform was really working."
Failed merger led to departure
In spite of his joy working at the highly professionalized carrier, Jesper Præstensgaard chose to leave Hamburg and the Hapag-Lloyd headquarters. He had been deeply involved in the merger negotiations with Hamburg Süd, and when the carriers' inability to agree about the future resulted in the collapse of negations, he chose to resign from his positions as CCO and member of the executive board.
"The way I see it, the major challenge to Hapag-Lloyd is the ownership, and that's why I decided to leave the company. I was very sorry to see the negotiations fail, because it would absolutely have been the right thing to do," says Jesper Præstensgaard.
He also stresses that Hapag-Lloyd should be viewed as a German cultural institution and much more than just a shipping company, which is another reason why the merger became difficult.
"Hapag-Lloyd was given a state guarantee in 2008 to make it through the financial crisis. The guarantee was never used, but it does illustrate how venerated the company is in Germany. But for my part, I like to know where we're headed, and that's why I stepped down," says Jesper Præstensgaard, who during his time as CCO helped to try and get Hapag-Lloyd stock listed. That didn't happen, primarily due to an unfavorable global financial market following the earthquake and subsequent disaster at the nuclear power plant in Japan, along with the Arabian spring.
Before joining Hapag-Lloyd, Jesper Præstensgaard spent almost 25 years with Maersk, where most recently he served as Chief Executive for Maersk Line in the Asia-Pacific region. Jesper Præstensgaard is now back in Denmark with his wife and three children. He has already received several job offers, though he plans to spend some time considering the future course of his career. He would like to stay in Denmark, although the job doesn't necessarily have to involve container shipping, he says.
Hapag-Lloyd expects positive 2013