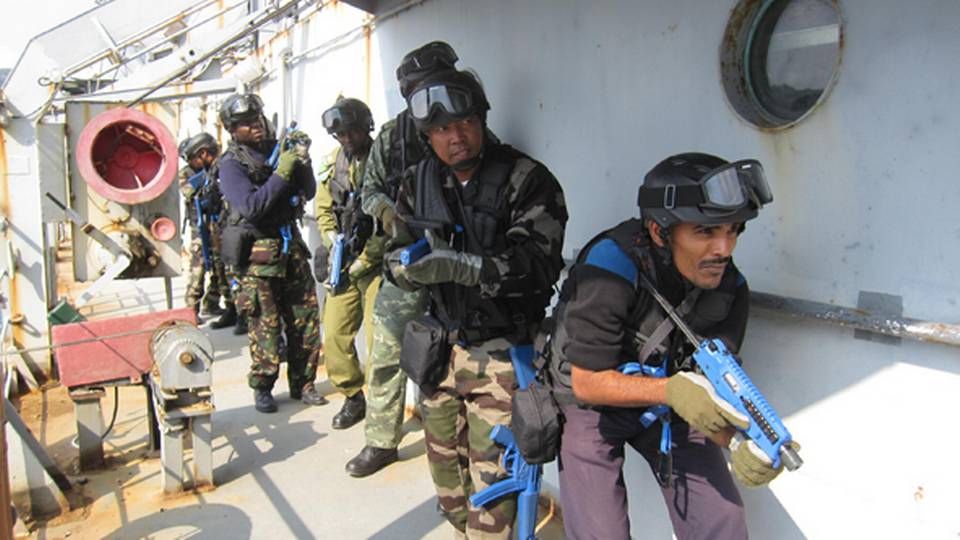 The European Shipowners' Association is now formally calling on the EU for political support in eliminating the growing piracy threat off the coast of West Africa.
Already before the summer break, vice president of the Danish Shipowners' Association, Jan Fritz Hansen, following a meeting at the European Shipowners' Association ECSA in Brussels, told ShippingWatch that the situation in West Africa was so unsustainable and the piracy effort so scattered that the European shipowners were planning to ask the EU to head a coordinated effort in the region.
Do you want to be kept up to date with the latest developments in Danish and International shipping? Subscribe to our newsletter – first 40 days are free
Military presence
Military presence in international waters, actual protection provided by the national, West African armies, coast guards, and police, as well as permission for armed guards on board ships in the affected national waters. These are the three specific objectives that the ECSA are calling on the EU to help realize in order to improve the safety for commercial ships sailing in the Gulf of Guinea, where piracy and armed robberies have become a major challenge.
European shipping companies call for EU fleet in West Africa
"EU shipping companies can't solve this problem alone and is calling for immediate and concrete action from the EU and its member states," says the request from the ECSA to the EU institutions, published on the Danish Shipowners' Association's website.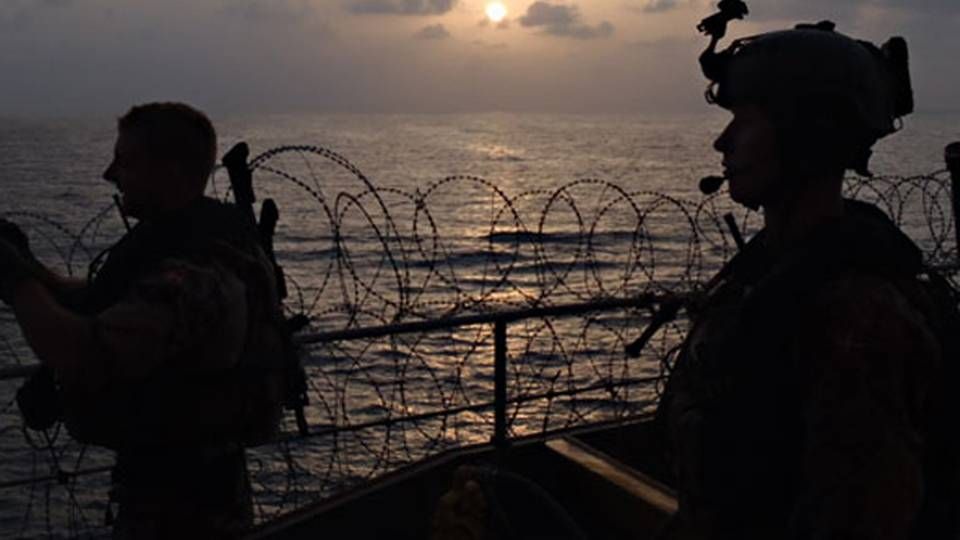 While the massive effort off the coast of East Africa, by the EU and others, has worked, the situation is different off the coast of Nigeria and the other West African nations. This affects the shipping companies and their employees, but it also impacts the economic activity in West Africa.
Pressure on West Africa
The ECSA is therefore calling on the EU to put pressure on the countries in West Africa while providing financial support to establish the necessary military capacity to increase security in the territorial waters where a majority of the looting occurs. Furthermore, the international community must work to increase the security of commercial ships and the mariners in the region's international waters, where there's also a risk of attacks, says the ECSA.
Another challenge in West Africa comes from the fact that commercial ships aren't allowed to carry armed guards without specific permission from the individual countries. Local guards and security vessels often lack the necessary quality and reliability, and the ECSA is calling for the EU to enter into a dialogue with the relevant African countries concerning the possibility of using international, well trained guards on board the ships, when the shipping companies deem it necessary.
Do you want to be kept up to date with the latest developments in Danish and International shipping? Subscribe to our newsletter – first 40 days are free
Piracy watchdog warns against the Gulf of Guinea
Analyst: West Africa mission will be difficult