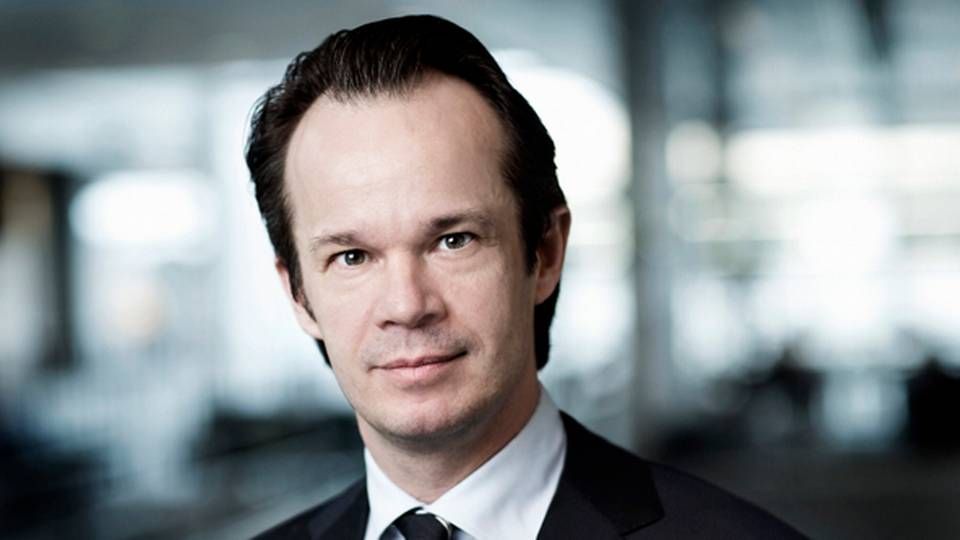 Nine months after Torm signed an extensive agreement with banks and tonnage partners concerning the future of the company, and after closing its financial report for the first half of the year, the company has started a process together with financial consultants regarding its long term ownership conditions, or "capital structure," as Torm phrases it in the report, published on Thursday.
Do you want to be kept up to date with the latest developments in Danish and International shipping? Subscribe to our newsletter – first 40 days are free
"Since the restructuring was finalized all our attention has been focused on the operational aspect of the business. And our results show that we're on the right track. So it makes sense that the board and management is now looking at how to adapt the company to a new and sustainable long term capital structure. It's my opinion as well as the board's that it's unsustainable for a company to have a debt that's higher than the current broker value of its fleet," Torm CEO Jacob Meldgaard tells ShippingWatch.
He declines to comment on the possibilities of the proces, though saying: "We're only just starting to work on this now, but we'll comment on the matter at a later time."
Sales process
The de facto issue now is to bring new private investors into Torm, to take over some or all of the current major shareholders, the banks', debt and equities. This could be funds or shipping companies - or a combination of the two. And ShippingWatch has learned from several sources that probings are underway as well as initial negotiations with new investors.
Torm's financial report for the first half of 2013 shows a clear improvement of the company's operational result, from a deficit of USD 30 million in the same period last year to a USD 61 million profit in the first half of this year.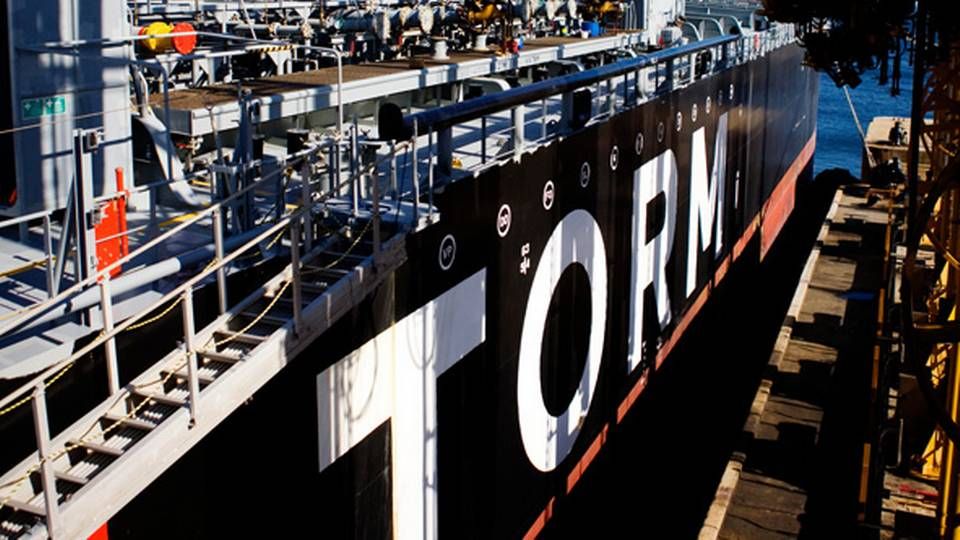 Torm's result was affected positively by the significantly increasing rates in product tank. Freight rates on the LR2 market were at USD 15,346 per day in the 2nd quarter, or 50 percent higher than the same priod 2012, while spot rates in the LR1 segment also increased, by 27 percent. In Torm's largest segment, MR, spot rates increased by 48 percent compared to last year.
Newspaper: Banks preparing to sell Torm
The analysts at Fearnley write on Thursday that Torm achieved MR spot rates of USD 17,060 per day, which is somewhat higher than a carrier such as TeeKay (USD 14,900 per day). Torm's spot rates for LR1 and LR2 are also higher than the rates achieved by TeeKay in the 1st half of the year, according to Fearnley.
"Of course I'm very pleased that we were able to take advantage of a much improved market in 2013. Especially for MR, where we have the most shipping days and are thus more sensitive, and our spot rate profits increased by almost 50 percent. That's significant, and of course it affects the profits," says Jacob Meldgaard, whose expectations for the rate developments in the 2nd half of the year are a bit lower than for the 1st half.
"But we're still seeing an improvement over time in the underlying rates for product tank year by year. Considering that we came out of a reconstruction nine months ago, it's highly satisfying that we're able to match solid companies in such a short time, although one should be careful in measuring and comparing rates quarter by quarter."
Torm axes dry bulk and dismisses Head of Bulk
This spring, Torm signed a contract to sell five MR product tankers to companies controlled by private equity fund Oaktree Capital Management. Oaktree plans to have Torm handle the commercial management of the five ships under a so-called revenue sharing scheme related to the techical operation of the ships. Since then, the fund has placed an additional ship with Torm.
Does Torm expect more ships from Oaktree or elsewhere?
"Oaktree is a strong equity fund, and it has already proven that it has capital available for investing in ships. Oaktree is investigating the various possibilities for buying more ships and are also looking to work with us there. We're pleased that Oaktree considers our commercial and technical platforms strong in relation to the alternatives. And if Oaktree, who we're on good terms with, wants to buy more ships, then that's a positive thing for us," says Jacob Meldgaard.
According to Danish newspaper Børsen, Torm has hired investment consultants Moelis & Company to assist the board and management in finding the right capital structure for the 124-year-old shipping company.
Do you want to be kept up to date with the latest developments in Danish and International shipping? Subscribe to our newsletter – first 40 days are free
Torm makes USD 30 million deficit in 2nd quarter
Customers return to Torm in Asia