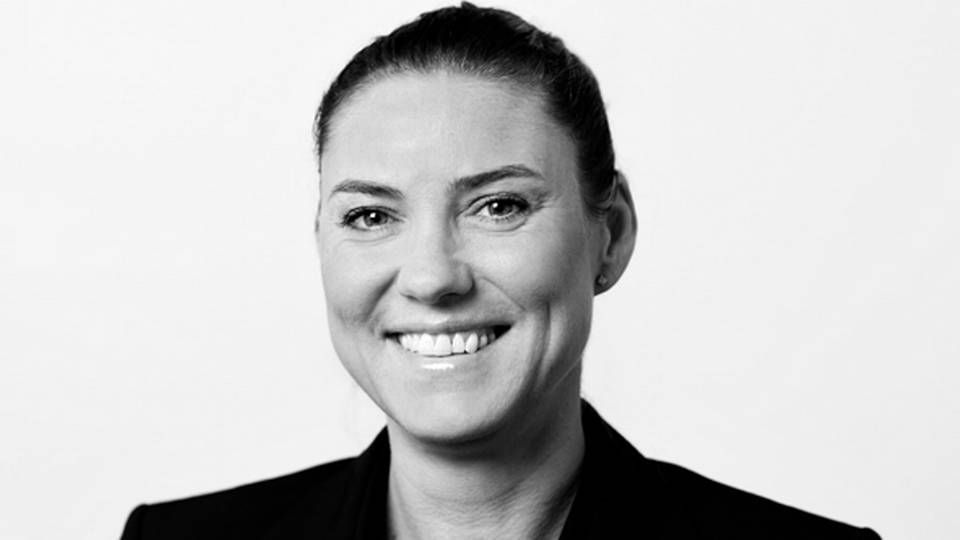 Torm's organization seems to have delivered an important contribution to the process begun by the shipping company's management and owners, the banks, in light of securing new potential investors this year.
Do you want to be kept up to date with the latest developments in Danish and International shipping? Subscribe to our newsletter – first 40 days are free
Torm, which operates the world's largest fleet of product tank ships, has, measured by the ships' daily profits as indicated by TCE (Time Charter Equivalent) or spot rates per day, with one exception performed better and in some cases significantly better than several of the shipping companies Torm is most often compared to.
This fact becomes apparent when looking at some of the interim reports published in recent weeks from shipping companies such as Scorpio Tankers, d'Amico, Teekay, and Norden, companies that, unlike Maersk Tankers and many other non-listed companies and operators, make their results public.
In the shipping company's most important and exposed segment, its MR ships, Torm achieved USD 17,060 per day in the 2nd quarter. In comparison, DS Norden made USD 15,798 per day, Teekay achieved USD 14,900 per day in the period, while d'Amico published numbers showing USD 13,929 per day, though this came from a combination of MR and Handysize.
Torm negotiating with new investors
Brokerage firm Claksons' benchmark for MR in the same period was USD 13,326 per day.
This puts Torm's daily profits significantly above the market and several of the carrier's well-known competitors. However, aggressive Scorpio Tankers, which is listed on the New York Stock Exchange, from which the shipping company has secured a steady flow of capital for a massive newbuilding programme of eco product tankers, beat Torm on MR by around USD 800 day in the 2nd quarter with a total TCE of USD 17,840 per day.
Eco ships
Tina Revsbech, head of Torm's tank division since 2010, declines to comment on the competitors' numbers, though she points to the eco tankers as part of the reason why Scorpio Tankers outperformed Torm in the 2nd quarter.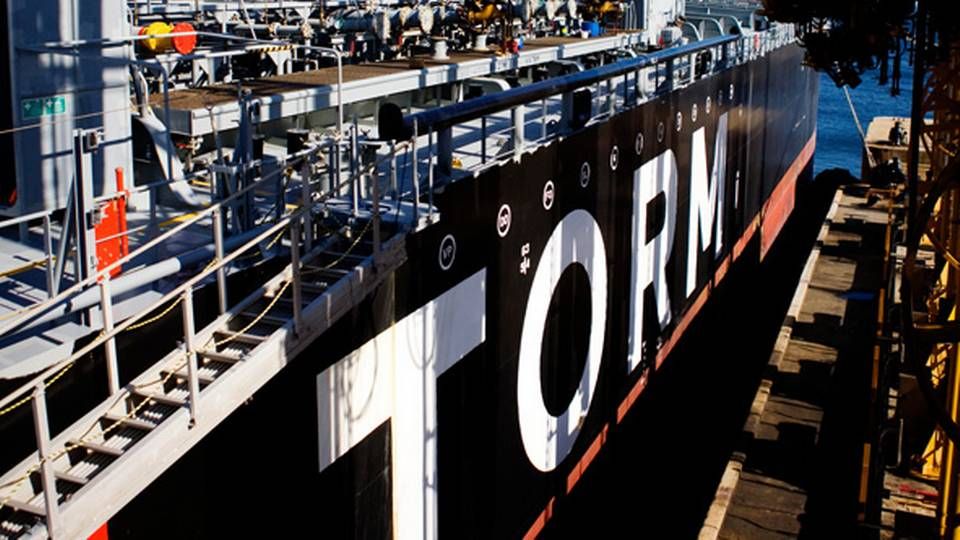 "I think we've delivered some great results in the recent quarters with the hardware we've got. We're very proud of that. And about the eco ships, I think we need some data over a longer period of time to see how much of a difference there really is. On paper, there's no doubt that there's a significant difference, but there a lot of other factors that matter once a ship gets sailing. The developments in eco ships are positive and exciting, but I think we'll have to wait and see how much more efficient they are," says Tina Revsbech.
Torm makes USD 30 million deficit in 2nd quarter
Among other things, she points out that Torm's MR ships spend an average of 40 percent of their time in ports, where an eco ship certainly won't bring in the USD 3-4,000 per day in fuel savings that some parties have claimed the ships can deliver.
Torm has been working intensely since 2010 to improve the tank carrier's operational platform, a process that in Tina Revsbech's words has been focused on "breaking down the silos" and getting people to work better together across the company, that is, the technical division and the tank division, as the technical division delivers much of what the tank division sells.
"Organizationally, this generally hasn't changed, but a series of new conditions mean that our operation has been significantly improved. We have offices in the three major oil regions in the US, Europe, and Singapore in order to service our customers in those time zones, and the cooperation between these three offices has become closer. This means that the world has become a bit more flat for us, we've removed a few layers, and we're one hundred percent focused on our customer service and optimizing our profits," says Tina Revsbech.
Newspaper: Banks preparing to sell Torm
Since 2010, Torm has also opted out of various pool collaborations, except for the so-called LR2 pool with Maersk Tankers.
"We're very pleased with our collaboration with Maersk Tankers, but for MR, LR1 and the handy-ships we have, we're no longer constrained by pools. Today we're operating the whole thing together, which in many ways reflect the composition of our customers. For instance, we often work with customers where the same person is responsible for various segments. So we've actually changed the way we approach the market," says Tina Revsbech.
Torm's tank divison employs 50 people in total on the three offices in the US, Europe, and Singapore. Until a few months ago, the divison employed 70 people.
Operation result improving
Torm's financial report for the first half of 2013 showed a significant improvement of the company's operational result, from a USD 30 million deficit in the same period 2012 to a profit of USD 61 million in the first half of this year.
Torm's result was lifted by significantly increasing product tank rates. Freight rates on the spot market for LR2 in the 2nd quarter 2013 amounted to USD 15,346 per day, or 50 percent more than in the same period 2012, while spot rates for the LR1 segment also increased by 27 percent. In Torm's largest segment, MR, spot rates increased by 48 percent compared to the same period last year.
Following Torm's extensive agreement with banks and tonnage partners concerning the shipping company's future, and after a closing the finances for the first half of 2013, Torm has, together with financial consultants, begun a process concerning the state of the company's long term ownership, or "capital structure," as Torm phrased it in the shipping company's financial report, published Thursday last week.
Specifically, this means the company is probing for new private investors to take over some or all of the current major shareholders, the banks', debt and equities. This could be funds or shipping companies, or a combination of the two.
Do you want to be kept up to date with the latest developments in Danish and International shipping? Subscribe to our newsletter – first 40 days are free
Torm axes dry bulk and dismisses Head of Bulk
Customers return to Torm in Asia