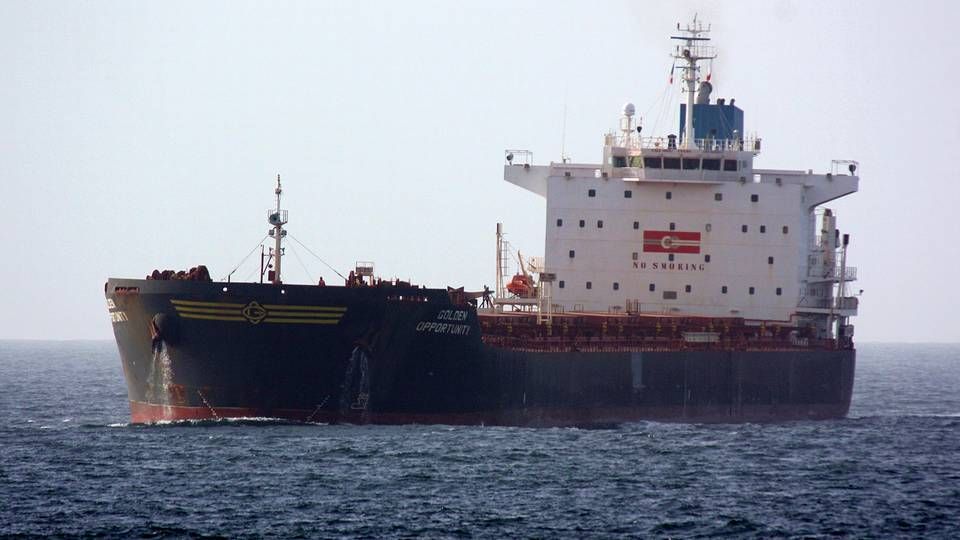 John Fredriksen-controlled dry bulk carrier Golden Ocean achieved a significantly improved result in the 2nd quarter 2013, with USD 43.5 million in net profits compared to USD 6 million in the same period last year, according to the company's interim report, published on Friday.
Do you want to be kept up to date with the latest developments in Danish and International shipping? Subscribe to our newsletter – first 40 days are free
The carrier's total operating profit in the period amounted to USD 105 million, compared to USD 64 million in the same period 2012.
The shipping company's management expects an operating profit in the 3rd quarter at the same level, minus USD 29 million related to a settlement concerning a charter contract, and management notes that it's of particular interest that rates for the major capesize ships are increasing at a time when the market is generally weak.
Golden Ocean refers to the fact that the carrier's exposure to the spot market remains limited, and that the carrier, in light of its strong balance and cash reserves, is in a more favorable position than most bulk carriers.
Golden Ocean sees three good years ahead for bulk
Golden Ocean recently secured bank financing at favorable conditions, writes the company, estimating that the company will rely on this financing in relation to further growth:
"I'm pleased with the result in light of what the market has looked like in other quarters," says CEO Herman Billung, Golden Ocean, in a comment to ShippingWatch, stressing that the progress of the capesize rates came earlier than expected.
According to Herman Billung, the company is frequently looking at investment opportunities, primarily straight assets, while pointning out that the acquisition of modern second-hand ships remains compelling.
Golden Ocean recently cancelled three out of four newbuilding contracts from Jinhai Heavy Industries.
Do you want to be kept up to date with the latest developments in Danish and International shipping? Subscribe to our newsletter – first 40 days are free
Fredriksen's Golden Ocean bulding cash reserve
Frontline prepares for new restructuring