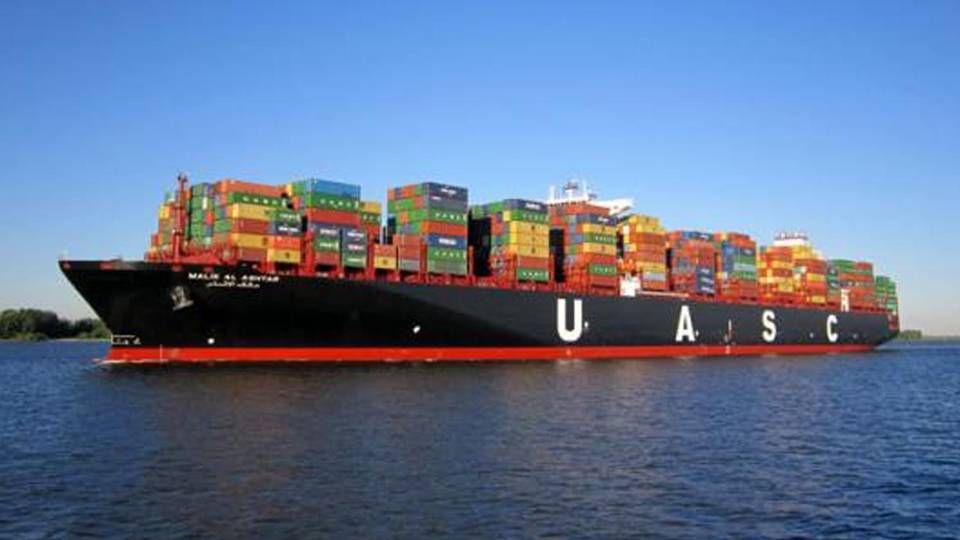 UASC has signed a USD 2.5 bln deal(including options) with Hyundai Heavy Industries ordering ten ultra large container carriers according to ShippingWatch sources.
The huge order consists of five 18.800 TEU vessels and five 14.500 TEU vessels. Also, options for one 18.800 TEU and six 14.500 TEU carriers are included in the deal.
United Arab Chemical Carrier gets Danish CEO
The fleet will boost UASC total capacity considerably in a market already suffering from too much tonnage. The five 18.800 TEU vessels also surpass Maersk Line's Triple-E series by approximately 500 TEU each. Adding to this, the new UASC fleet is prepared entirely for LNG and thus setting new environmental standards benefitting from the experience of the construction of Triple-E and CMA CGM´s ULCC series
Biggest deal ever
The first 14.500 TEU vessel is expected to be delivered in November 2014 whereas the first 18.800 TEU will be delivered in April 2015 according to the contract. The deal is the biggest ever entered into by UASC and constitutes a landmark for the carrier. Following a new and ambitious strategy the company initiates a revitalization of the company which is expected to optimize its global network.
Alphaliner previously looked at the Arabian carrier's newbuilding program, writing in June that the program far surpasses the company's current market needs and that the newbuildings will double the Middle Eastern carrier's capacity, starting in 2016. In spite of moderate growth expectations on the east-west markets, UASC's fleet expansion will increase the current overcapacity in the total container fleet, noted Alphaliner.
The expansion is closely tied to the fact that several countries in the Middle East are busy investing their oil profits in other sectors, such as real estate and construction, infrastructure, aviation, and shipping.
Arabian UASC wants to beat Maersk's mega ships
Danish-led Arabian carrier challenges Maersk Line
Former Maersk executives in top positions at Arabian carrier