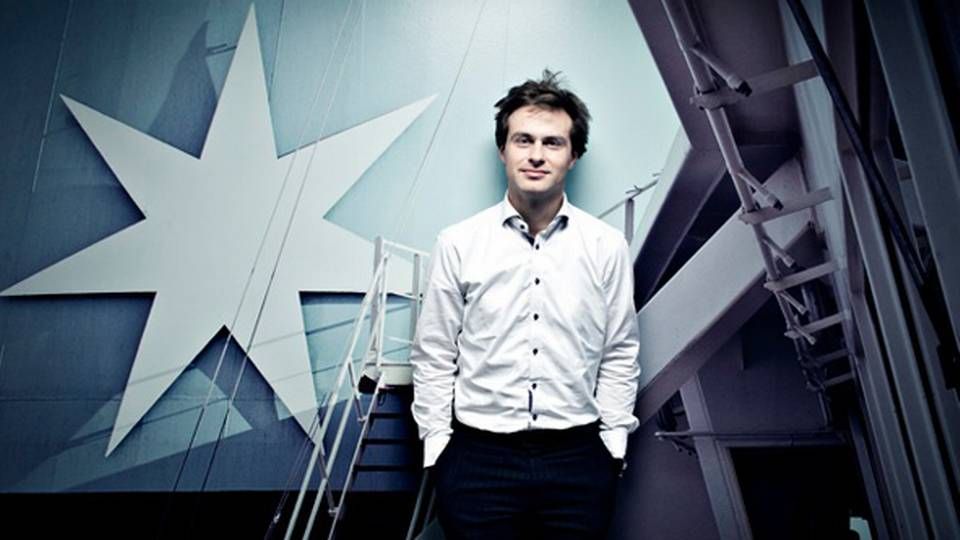 "The job is well done."
That's the first comment from Thomas Bigum, an expert in social media, when asked about the work Jonathan Wichmann has done for Maersk.
Do you want to stay up to date on the latest developments in Danish and International shipping? Subscribe to our newsletter – first 40 days are free
Jonathan Wichmann will step down as Maersk Head of Social Media on October 1st, but he has been a leading figure on social media since early 2011, and since then he and the rest of Maersk Line has gathered 1.5 million followers on Facebook and Twitter.
Maersk on Facebook: A balance between openness and trust
Asked what Maersk, and thus Jonathan Wichmann, have been good at in regards to social media, Thomas Bigum points to three things:
"First of all, their courage has been attracting attention. The courage of an organization that, from the outside, can seem very conservative. Second, they've managed to tap into some of the vast potential found in the storytelling possessed by Maersk. And finally, a big part of it comes from being first mover on social media, as Jonathan and Maersk managed to be," says Thomas Bigum.
From being the first shipping company on social media, Maersk has climbed the ladder through the social media divisions and now has the same amount of followers as Carlsberg and twice as many as, for instance, Volvol, according to Reuters. None of the other major shipping companies have a social media presence that approaches the Danish carrier's efforts. CMA CGM has around 11,000 likes, MSC has approximately 5,000 followers on Facebook, and UASC has less than 1,000 likes.
From innovation to operation
According to Thomas Bigum, Jonathan Wichmann's work means that Maersk can now change the focus of the group's further efforts on social media.
"Jonathan Wichmann has set the stage, represented by the various social platforms (Facebook, Twitter, Instagram, etc), so now it's time to reap the benefits. He's done the hard work, and now Maersk must focus on maintaining its presence instead of focusing on innovation," he says, referring to the fact that company's social media efforts going forward should be more concerned with continuing the story of Maersk as a company.
Why Maersk Line likes Facebook
The story behind the construction of the first Triple-E as well as the way the company handled the situation when Maersk Norfolk entered the Port of Rotterdam with a whale caught across the ship's bulb helped establish an image of Maersk Line as a shipping company that's open and interesting to follow, says Thomas Bigum.
Maersk doesn't have to worry
And it won't have to be difficult for the new head of social media at Maersk to follow in the large social media footprints Jonathan Wichmann has made in the shipping field, he says:
"It won't really be difficult to replace Jonathan, because they don't necessarily need to find someone like him. It's even possible that there's already someone working with communications at Maersk who'll be able to continue Jonathan's work without any difficulties," says Thomas Bigum, adding that the conglomerate won't have to worry about its future role on the social media platforms.
"If I was Maersk, I wouldn't worry about my future on social media. They've got so much goodwill and love coming their way that they can even hit a whale and still get more likes. That's a small success story showing that Maersk has opened up, and it will take a lot of boring stuff to turn things around. And if that should happen, they'll see it coming a mile away," says Thomas Bigum.
Do you want to stay up to date on the latest developments in Danish and International shipping? Subscribe to our newsletter – first 40 days are free
Analysts: Maersk Line leads the way in social media
SeaIntel recommends shipowners to take control of social networks