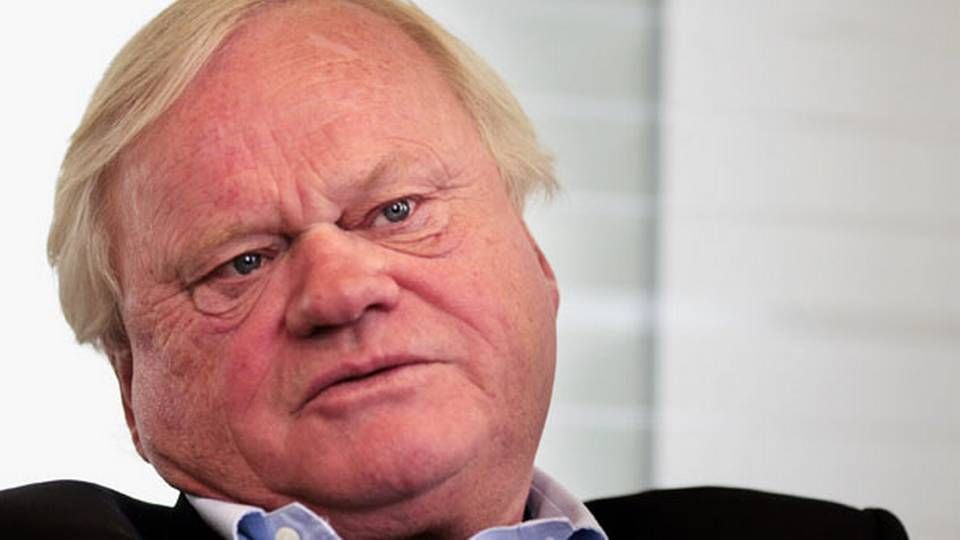 On the one hand, it would be somewhat surprising if the major tanker companies manage to agree on a scrapping fund for the oldest VLCCs. As it's really not business as usual for competing carriers from different parts of the world to sit down in a conference room to, through means of solidary sacrifice, rebuild a healthy market for VLCCs.
Do you want to stay up to date on the latest developments in Danish and International shipping? Subscribe to our newsletter – first 40 days are free
On the other hand, the carriers are facing an unusually negative market situation, with a global overcapacity of as many as 60-70 ships. Also, the proposal has the support of one of the shipping industry's biggest personalities, Norwegian-Cypriotic John Fredriksen, and that's enough to make people listen. The carrier's CEO Jens Martin Jensen made the innovative suggestion in an interview with ShippingWatch last week, as he, like many of his executive colleagues, is having a hard time seeing an end to the massive deficits. Though the suggestion didn't come straight from Fredriksen, there's no doubt that he welcomes the idea.
Short chain of command
Frontline is in many ways a unique carrier, with an extremely short chain of command even though the carrier is one of the biggest in the world. A small core of senior executives manage the large company from the central address on Sloane Square in London, where John Fredriksen has his office: Bermuda-registered Frontline and Frontline 2012 has no more than 30 full-time employees. The old restructured company and the new carrier that, with an orderbook of 60 ships, is fighting American Scorpio for slots at the Asian shipyards. The low number of employees at Frontline is a result of the company's business philosophy, which aims at outsourcing as much as possible, including technical management, crew management, IT, insurance, etc. ... - all the carrier's ships are quite simply outsourced under ship management.
Frederiksen guarantees USD 200 million in Frontline
John Fredriksen is vested in a total of 15 listed companies, with various ownership interests. In the case of Frontline 2012, he owns half the shares while the remaining shares are divided between a series of funds.
Worth close to USD 11 billion
When there's so much weight behind a statement from Frontline, one of the reasons can of course be traced back to the financial strength represented by John Fredriksen. Forbes estimates his fortune to be around USD 11 billion, and the diversity of his companies means that the group has very solid cash flow, regardless of the ups and downs experienced by the industry. Investors are particularly fond of offshore company Seadrill.
The Maersk Group divests assets for USD 1.76 billion
So there's little doubt about the deciding power, with John Fredriksen presiding over the table when the senior executives get together. He is described as headstrong and controlling, and he hasn't, as far as anyone knows, done anything to indicate otherwise. For instance, when he made up his mind to acquire competitor Sevan Drilling, a company that Seadrill is looking very much into, it would be safe to bet that it's going to happen sooner or later. And while others are still dragging themselves through a struggling dry bulk market, Fredriksen is placing large orders for new bulk ships. The ships will be delivered to Frontline 2012 from the second half of 2014.
And now the company proposes a new solution to combat the overcapacity of crude oil tankers.
Only a few industry players have commented publicly on the proposal. Intertanko declined to participate in an article. Some carriers have answered with a straight "no" when asked by ShippingWatch. Others are still thinking about.
Do you want to stay up to date on the latest developments in Danish and International shipping? Subscribe to our newsletter – first 40 days are free
Frontline proposes VLCC scrapping fund
Scrapping fund could put VLCC rates back at 2008 level