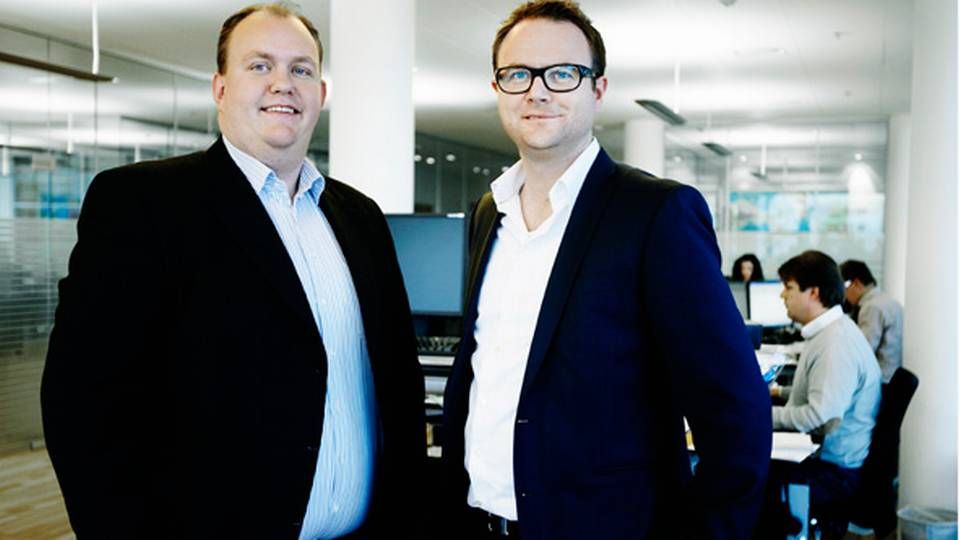 As the first shipping company ever, Nordic Bulk Carriers plans to sail a shipment of coal from Canada to Finland via the Northwestern Sea Route through the Arctic. The carrier was contacted by several customers inquiring about the possibility of sailing via the Northwestern Sea Route, and thus decided to contact the Canadian authorities, CEO Christian Bonfils (photo, right) tells ShippingWatch.
Do you want to stay up to date on the latest developments in Danish and International shipping? Subscribe to our newsletter – first 40 days are free
And now work is well underway on the first journey to transport coal from Canada to a steel factory in Finland. By sailing via the Northwestern Sea Route, the journey becomes five days shorter, resulting in up to USD 80,000 in fuel savings for Nordic Bulk Carriers. This is an important customer parameter, as customers don't focus much on transit times, as time is less relevant when transporting commodities, says Christian Bonfils.
"It's all about the price of things. Since we can save fuel and sail with a bigger cargo in this case, we can offer a more competitive price," he says.
Nordic Bulk Carriers takes the next step in the Arctic
Nordic Bulk Carriers' decision to take the nex stept in terms of Arctic sailing gives the company an increased degree of flexibility, says Christian Bonfils:
"This gives us a solid counterpart to the Northern Sea Route, where we've often quarreled with the Russian authorities in order to have them set some clear regulations. Talking to the Canadian authorities was much easier compared to dealing with the Russians. Now we have the possibility of going both ways, and this gives us a higher degree of flexibility," he says.
Will never be Suez
It's still too early to say anything about the long term prospects of the route. As was the case when Nordic Bulk Carriers first began sailing the Northern Sea Route, it will take some time for the various possibilities to be mapped out. How soon the sailing can begin and how late it can end. Current estimates indicate a two-month period every year, depending on the weather and ice conditions, whereas the Northern Sea Route is open for a four-month period of sailing. Last year, Nordic Bulk Carriers performed ten sailings on the Northern Sea Route, and the company will most likely complete around six or seven sailings this year, says Christian Bonfils.
"Now we're seeing one less sailing, because we're going northwest on this one. We used to say that the Northern Sea Route isn't going to become the new Suez, and this one won't either. World seaborne trade is much bigger than that, so we're talking about marginal numbers here. But it's exciting, it's interesting, and we're making shipping history."
Do you want to stay up to date on the latest developments in Danish and International shipping? Subscribe to our newsletter – first 40 days are free
Russia increases presence on Northern Sea Route
Strong critique of Danish efforts in Greenland