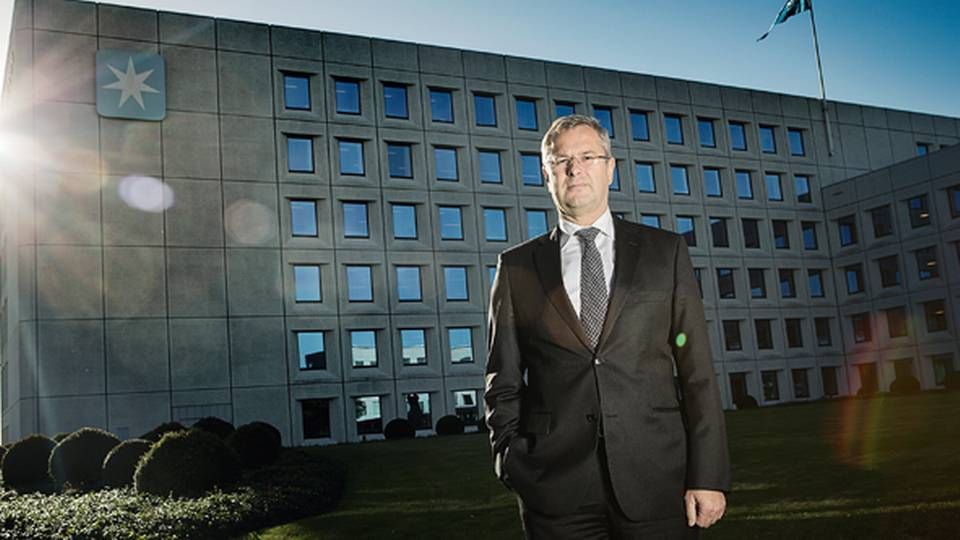 The first ultra large Triple-E ships have left the DSME shipyard, and the next 17 ships will follow them to deployment on they key string from Asia to Europe over the next couple of years. With a capacity of 18,000 teu per ships, this would result in a huge increase of capacity on the already struggling route if it wasn't because Maersk Line is automatically withdrawing the same amount of tonnage, meaning that the smaller ships in particular will leave Asia-Europe.
Do you want to stay up to date on the latest developments in Danish and International shipping? Subscribe to our newsletter – first 40 days are free
Maersk Line's executive team made this fact clear yesterday, Thursday, at the Maersk Group's Capital Markets Day, explaining that surplus ships will at first be deployed on some of the minor routes and regions, such as Africa and South America, or in the promising North-South traffic that already accounts for more than half of the shipping company's business. But only if it makes sense commercially.
The largest tonnage
The shipping company also made it clear that, going forward, a crucial parameter on all the world's biggest trade lanes will be to have the largest tonnage possible. This means that Triple-E will be the flagship between Asia and Europe, while WAFMAX and SAFMAX will be the primary flagships on Africa and South America, respectively, as they were built especially for operating ideally on those two continents.
Nils Smedegaard: We are in a strong position
So there's much to indicate that a significant part of the current chartered ships on Asia-Europe will be completely withdrawn from Maersk Line's fleet and returned to the owners. Maersk Line has also expressed a general desire to own a larger share of its ships, as there's a better long term economy in owned ships, not least due to bigger fuel savings.
Considerable amount
And the shipping company's CEO, Søren Skou, confirms that the owners of the chartered tonnage, many of which are the already-struggling German KG funds, will be the ones holding the leftover fleet resulting from the introduction of the Triple-E ships.
"It's too early to say exactly how many ships we're looking at, but it will be a considerable amount," said Søren Skou.
The collapse of many of the German KG funds has in recent years developed into a huge problem for the entire German shipping industry. The country is by far the world's biggest owner of container ships, particularly due to the unique KG fund scheme. The German banks have also been hit hard by the collapse of the funds.
Do you want to stay up to date on the latest developments in Danish and International shipping? Subscribe to our newsletter – first 40 days are free
Platou predicts improved results for Maersk Line
Credit rating to improve Maersk's lending conditions