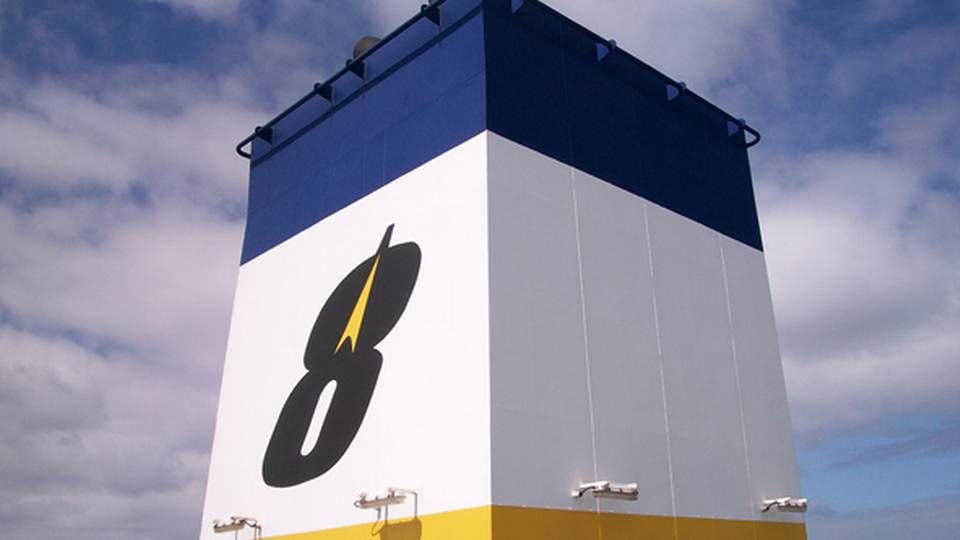 American equity fund Oaktree Capital Management and shipping company Navig8 Group join forces to establish Navig8 Chemical Tankers Inc., according to a statement by the two parties, who have also placed an order for a total of six 37,000 dwt so-called IMO2 eco-design ships, a contract that includes a series of options. The new chemical tank carrier is established just a few months after Navig8 launched a new product tank carrier.
Do you want to stay up to date on the latest developments in Danish and International shipping? Subscribe to our newsletter – first 40 days are free
The six chemical tankers will be built at Hyundai Mipo Dockyard Co. in South Korea.
Thus New-York based Oaktree Capital Management continues its offensive entry in shipping, and the equity fund is also possibly acting as one of the investors behind the OTC share sale in Oslo back in August, where Navig8 raised USD 170 million for financing a series of product tankers, LR2 (Long Range Two), for the company's new business unit, Navig8 Product Tankers Inc.
The Oslo share sale was backed by a series of institutional investors, hedge and equity funds, Commercial Director Jason Klopfer, Navig8 Americas, told ShippingWatch. A new share sale is planned for this fall ahead of a final stock listing in either New York or Oslo.
Equity funds behind Navig8s new product tank fleet
Navig8 Group has a total fleet of 210 ships in commercial management in chemical tank, product tank, crude oil, and dry bulk, operated from nine global offices.
Oaktree Capital founder and current Chairman Howard Marks was key note speaker last week at the annual meeting of DVCA, the Danish Venture Capital and Private Equity Association, in Denmark and on this occasion he told ShippingWatch:
"We have a penchant for investments in capital intensive industries when capital is scarce. Shipping belongs to this category and there's nothing strange about that."
Oaktree Capital manages USD 76.4 billion (June 30th 2013) in equities from various institutional investors. According to Howard Marks, the fund has been investing in shipping for 15 years, though the investment rate has intensified recently, as is the case with other funds as well, who tend to invest in markets that are on the bottom.
In recent months, persistent media rumors have tied Oaktree Capital Management to the purchase of Maersk Tankers' fleet of 20 supertankers, a deal said to be worth around USD 1 billion, through General Maritime, a company the fund saved from bankruptcy in 2011.
Do you want to stay up to date on the latest developments in Danish and International shipping? Subscribe to our newsletter – first 40 days are free
Oaktree Capital: Growing interest in shipping