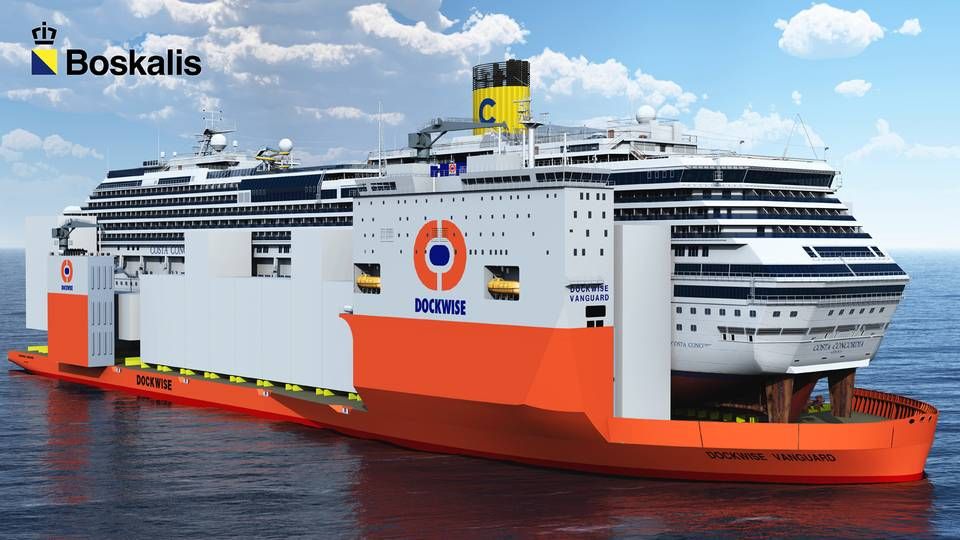 Salvage company Boskalis' subsidiary, the heavy lift company Dockwise, has secured a contract to transport the Costa Concordia wreck away from rocky Italian island Isola del Giglio, says the company in a press release.
Following the successful salvage of the cruise ship in mid-September, Dockwise has been in talks with Costa Crociere S.p.A., which owns the ship, about the safest way to transport the wreck away from the island, and the company has now secured the contract, reportedly worth around USD 30 million.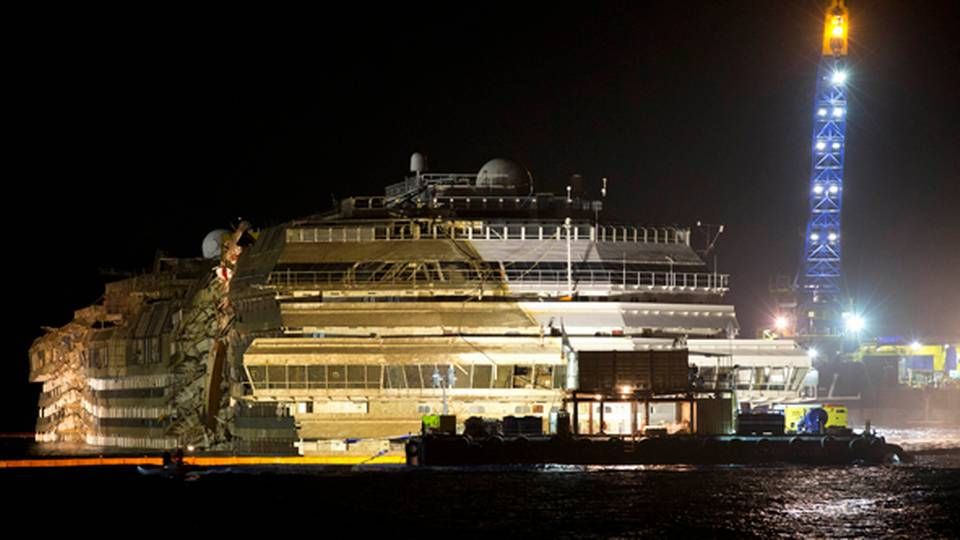 "In a unique operation the Concordia can be loaded as a whole onto the Dockwise Vanguard and safely transported to a location where she can be scrapped," says Dockwise.
Salvaging industry getting ready for mega ships
Costa Crociere S.p.A. is working with local authorities to find a shipyard where the scrapping can be performed, and Italian companies are currently also in play for the task. According to Boskalis, Dockwise Vanguard is the biggest heavy lift ship in the world and the ship is thus capable of transporting extremely large cargos, such as the Concordia, however incredible that may sound. The ship will require a few adjustments in order to fulfill the contract. The operation is scheduled to take place in mid-2014.
Boskalis also handled the contingencies several months after the accident through subsidiary SMIT Salvage, which along with local partner Tito Neri removed bunker oil from the ship and acted as a kind of janitor for the ship for three months from mid-January 2012.
"Boskalis views this project as strategically important demonstrating the opportunities for combining maritime services and assets across the breadth of the company. Furthermore, the use of the Dockwise Vanguard for this extreme salvage operation shows the versatility of the vessel," says Boskalis.
Boskalis expects record result for 2013 as a whole
Robert Uggla: Svitzer must deliver better results