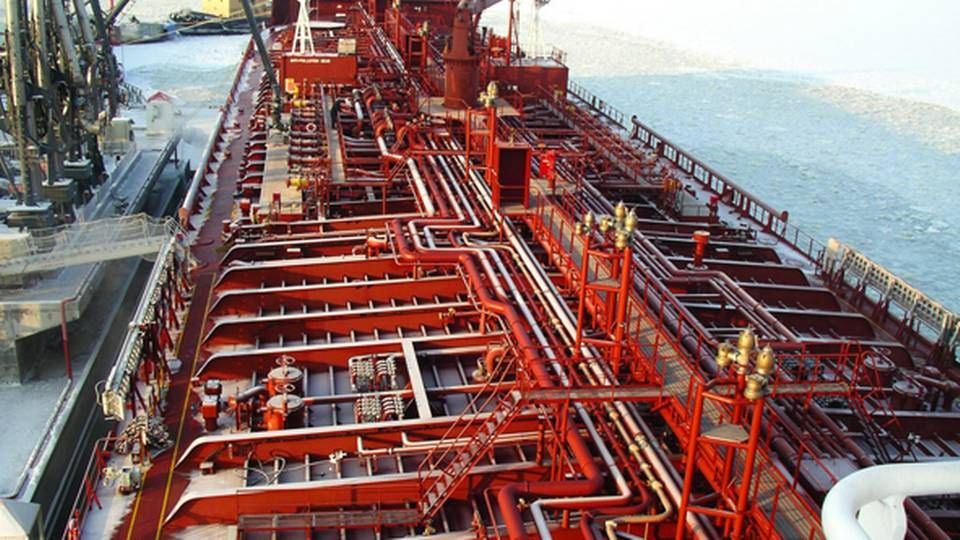 The aggressively expanding carrier Scorpio Tankers, which is in the process of establishing the world's largest fleet of new fuel-efficient ships in product tank, Medium Range (MR), has beaten its rivals so far in 2013, measured by the ships' daily earnings (TCE).
But in spite of the growing fleet of new eco-design ships, Scorpio's daily profits from its ships remain only slightly better than Torm's and the MR ships operated by Hafnia Management pools, and which are not eco-designs, according to a large survey of numbers from several of the biggest product tank carriers performed by ShippingwWatch.
Scorpio best on profits
New York-listed Scorpio Tankers, which will publish its 3rd quarter 2013 interim report on Monday, achieved an average daily profit of approximately USD 18,000 in the first six months of the year, while Torm, with no eco-designs, achieved a TCE of USD 17,060 in the 2nd quarter.
Do you want to stay up to date on the latest developments in Danish and International shipping? Subscribe to our newsletter – first 40 days are free
Hafnia Management, now part of the new Hafnia Tankers with a pool of 23 Mr ships, achieved a TCE of USD 16,700 in the first half of 2013, according to ShippingWatch's sources, which puts it on par with the eco-fleet in Ireland-based Ardmore Shipping, also listed in New York, but significant above Ardmore's non-eco ships, as this part of the company's fleet "only" achieved average daily profits of USD 13,603 in the 1st half of 2013.
Hafnia Tankers in the tanker-big leagues
Torm and Hafnia's MR pool also earns significantly more compared to Italian d'Amico with a TCE of USD 14,150, and brokers Clarkson's average industry estimate, at USD 15,450 per day.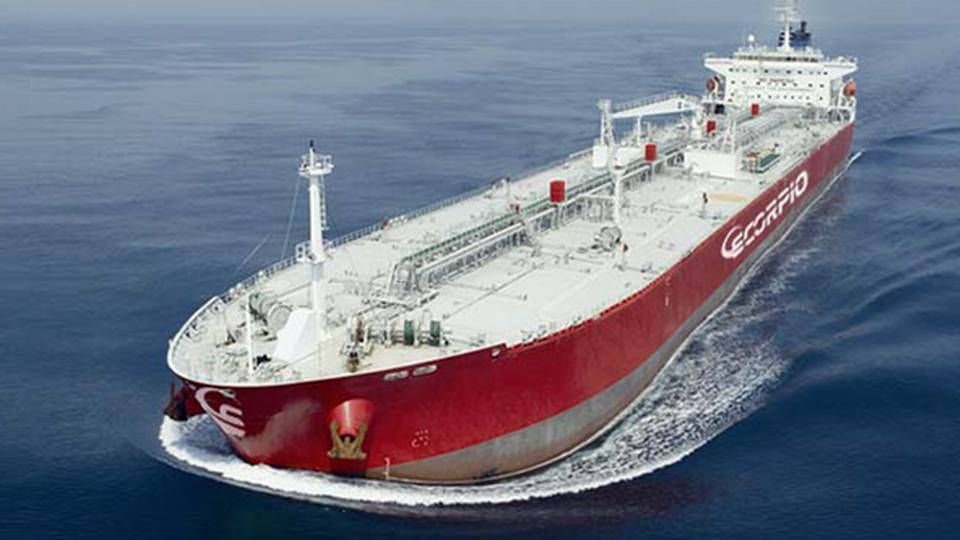 As for the 2nd quarter 2013, shipping companies such as Norden and TeeKay achieved daily profits USD 15,798 and USD 14,900, respective, from their product tankers.
Is it worth investing in eco-design ships?
The carriers' numbers for the ships' daily profits still do not answer the big question in the shipping industry, namely whether profits made from the eco-design ships are big enough to justify the considerable investments made in product tank by private equity funds in particular. A big part of the MR newbuildings will be delivered during 2014 and 2015, and many supporters of eco-designs point at daily savings of USD 3,000-4,000.
D'Amico boosts its eco-design tank fleet again
During the past year, MR rates reached a daily average of around USD 14,300, a 50 percent increase compared to the last four years.
Klaus Rud Sejling, Commercial Director at Maersk Tankers, recently pointed out that a daily rate level of USD 14,000 is not even close to the level needed to recoup a USD 35-50 million investment in a new eco ship. But there are high expectations for a rebound in product tank.
When the rates peaked in 2006 for all product tank segments, they reached an average of USD 50,000 a day.
Building boom led by Scorpio
Scorpio Tankers Inc has taken the lead in the massive building boom in product tank, with investments in 54 ships for more than three billion dollars. A majority of the ships for Scorpio Tankers will be delivered as early as 2014. Scorpio has thus ordered six times as many ships as John Fredriksen's Frontline 2012, which according to Clarkson has the second largest newbuilding program.
Clarkson numbers recently referenced by Bloomberg shows that shipping companies in the past two years have ordered Long Range (LR) product tankers for USD 1.67 billion and a total of 207 MR ships for a combined USD 6.8 billion.
Scorpio's shares increased by 59 percent on the New York Stock Exchange in 2013, and estimates from 12 analysts according to Bloomberg indicate that the shares will increase by another 5.5 percent before the year is over.
Do you want to stay up to date on the latest developments in Danish and International shipping? Subscribe to our newsletter – first 40 days are free
Hafnia Tankers Chairman: A declaration of trust
Funds raise millions in Oslo for eco ships
Fearnley: Maersk Tankers orders 10 product tankers