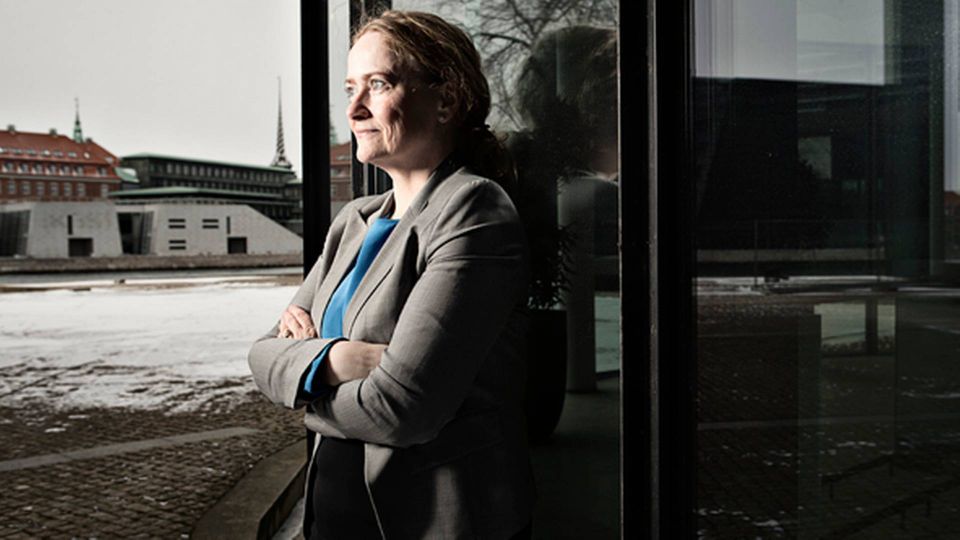 Maersk Tankers' expected order for four new MR product tankers with an option for an additional two is the first step in a regular rejuvenation process and not a sign that the carrier is looking to expand is product tank fleet, Hanne B. Sørensen, CEO in Maersk Tankers, stresses. She calls a large number of the many recent orders for newbuildings speculative.
"We are simply focusing on keeping our fleet at a decent average age, and we can still do business with the ships we have. Of course, a lot of new vessels are leaving the yards, but that doesn't take anything away from our vessels. The new ones are obviously more efficient in terms of fuel consumption, but it's not enough to make me say that we are going to expand our entire fleet," Hanne B. Sørensen tells ShippingWatch:
"A lot of speculative orders have been placed, but that doesn't apply to us. We place orders because we have been in this business for many years, and now we need to replace some of our vessels."
Maersk Tankers commands an MR fleet of a total of 11 self-owned units with an average age of 11 years, run through the handytankers pool, which, according to the CEO, delivers an adequate critical mass. She notes that the current MR fleet is adequate for now, but that it must be considered if the future rejuvenation of the carrier's handysize vessels, a total of 33 self-owned ships, will mean that some of these should be upgraded to MR.
Maersk Tankers in major newbuildings order
"Within most product tank segments, we are in a fairly good position due to various pools. On MR (Medium Range), we are certainly not the among the largest, but we attempt to run them together with our handies, where we have a strong market position. For our LR" (13 self-owned vessels) we have a very good collaboration with TORM in the LR2 pool," says Hanne B. Sørensen.
She calls the orders "speculative" because many observers expect a significant recovery of the market, and that some of the more untraditional carriers expect to get back out there when that recovery kicks in.
"And it all depends on how big the demand for refined oil products is and how many vessels will be ordered," Hanne B. Sørensen, who will take over as CEO in Damco, while Morten Engelstoft becomes CEO in Maersk Tankers, points out.
Capital funds will be bankrolling a significant share of the orders for newbuildings that have been piling up in the shipyards' order books, in anticipation of the product tank segment being the first to climb out of the shipping ditch, due in part to the demand pattern and a new structure among refineries with huge capacities in the Middle East, and thus larger distances for the ships to sail.
In 2013 alone, Bimco expects new orders to increase by nearly 40 %. In January 2013 the collective order book in product tank was at 10.4m dwt, and in August that had grown to more than 14m dwt – a growth of 38 %, or 229 vessels, 130 of which were within the MR segment.
LR2s have become popular as well, with 40 orders for newbuildings within 14 months as of August.
Maersk Group names new CEO of Tankers