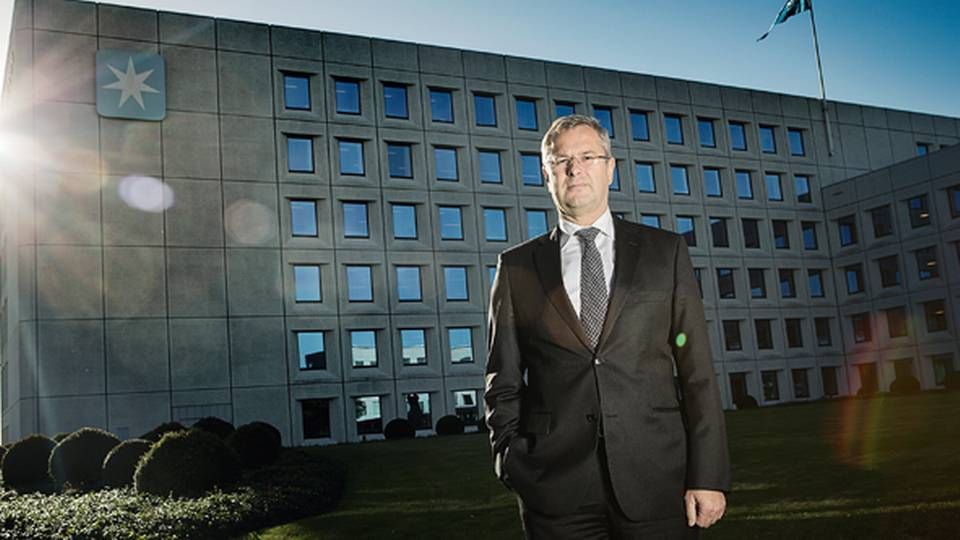 Since Søren Skou arrived as CEO of Maersk Line just a little less than two years ago, the company's strategy has looked somewhat defensive. The carrier has only wanted to grow along with the market, and it still wants that. But after dazzling the market with several impressive interim reports, and having left the competition in its wake, Søren Skou is now starting to flirt a little with the time after "growing with the market."
Do you want to stay up to date on the latest developments in International shipping? Subscribe to our newsletter – the first 40 days are free
Changing course
"We form a strategy every year, and we need to make Maersk Line deliver a solid return. The best way to doi that is by growing with the market in the current situation," he says, though he states that he is open to the fact that the situation could change, not least in light of Maersk Line's recent achievements, which mean that a change of course could surface so that the carrier will again start conquering market shares.
18 carriers have ordered new ships for USD 34 billion
"That's business. Of course things could change. We're in the process of establishing ourselves as the most competitive company in the industry. If we can demonstrate that we are the most competitive, then that would wet our appetite in terms of further growth," says Søren Skou, who can be pleased that Maersk Line's recent performances were achieved without the help of the market.
The results were made by the carrier, and the miracle cure consists of cutting costs again, and again, and again. For instance, Maersk Line's results improved by USD 1.5 billion over the last four quarters, but the revenue did not increase. On the contrary, revenue declined by USD 900 million during the first nine months of the year. But the strategy of only growing with the market means that deficit-inducing routes have now been closed, ships are sailing slower, and ships are inserted onto other routes.
Same carriers
"If we have routes where we're not making money, we need to have a plan for how to do start doing so. There are various knobs to turn, including slow steaming, which saves money and leads to a better economy, or vessel sharing agreements, where you collaborate with other parties. If we can't find something in our toolbox to improve the situation on a losing route, then we'll have to shut it down. That's the way it is," says Søren Skou, who is slightly puzzled that there is virtually the same amount of container carriers in the market as when the crisis hit almost five years ago. Few acquisitions, few bankruptcies, and a slightly higher number of collaborative agreements have have happened, but not much more.
Public ownerships
"It's fair to say that in most other industries that have been through problems of this size, there would have been more actual consolidation than there has been in the container market. There hasn't been much since the wave in the mid-00's, where we also acquired P&O Nedlloyd. This can be attributed to the ownership structures in our industry, where public funds are involved, especially in the Asian carriers. This makes it difficult to achieve consolidation, so we're not predicting a big wave of consolidations, but we'd be happy and surprised if it did happen," he says.
Maersk Line is therefore forced to act on its own and to do what it can to make money. Sitting around waiting for the market to consolidate itself, or for an improved balance between supply and demand to come along, is not an option. And then maybe the carrier can afford a price war for market shares.
Do you want to stay up to date on the latest developments in International shipping? Subscribe to our newsletter – the first 40 days are free
Alphaliner: EU case challenges carriers rate practice
EU launches competition proceedings against container lines
SeaIntel: EU faces difficult case against container carriers