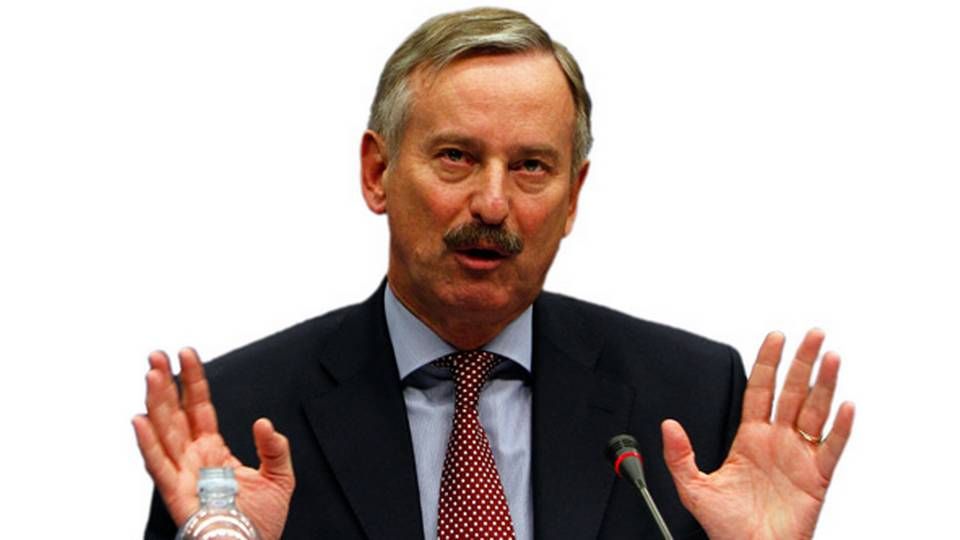 A few days before competition authorities of the world´s three super powers, USA, China and EU, will begin to scrutinize the P3-alliance at a summit in Washington, the vice president of the EU-Commission Siim Kallas, renders his full support to the alliance.
In an interview with ShippingWatch Siim Kallas, also EU-Commissioner of Transportation points to a number of benefits he believes the alliance can bring to world trade. One of them concerns how an alliance of European carriers can counterstrike against the uprising of industrial China, which Siim Kallas feels is behaving aggressively.
P3 is a very good idea
"In a global competition context, I think the P3 alliance is a very good idea which will strengthen the European competition. I believe the alliance represents innovation as it aims at rationalizing services and there are multiple issues where they can offer a better service to customers. We are facing very fierce global competition and of course volumes matter, that's why China is so strong, they are simply a very big client as well for shipping, and for various raw material producers. And of course you also need some very big players in order to compete," says Siim Kallas.
Do you want to stay up to date on the latest developments in International shipping? Subscribe to our newsletter – the first 40 days are free
He argues that the Chinese fiercely seek to maintain a strong maritime sector by earmarking funds to shipyards which can produce pricey ships that the national carriers can run via state-subsidized cargo. Thus, a Chinese maritime sector is maintained alive and running with severe consequences for European shipping and world competition, according to Siim Kallas. This leads to an unhealthy global shipping sector "in which life for competitors is extremely difficult" and where Asian and mostly Chinese shipyards produce far too many ships, which in turn again unbalance the market.
China is an aggressive competitor
"China is a very serious and very aggressive competitor, in this context P3 is very interesting because no one else can actually ensure the position of European shipping in the globalization," states Siim Kallas.
EU will be represented at the summit in Washington on December 17 by high level officials of the Competition General Directorate. Formally, the EU does not have to approve the alliance before the launch, which the three carriers expect to be effective in the second quarter 2014. Still, the EU is participating in the summit and its agenda on carrier alliances, vessel sharing agreements and the impact of operational agreements on international trade. Also, decisions or recommendations are not taken unilaterally in the EU-Commission. Vice-president of the EU-Commission, Siim Kallas has previously documented his abilities to find compromises with the political ideas and visions of fellow commissioners as when he – to the relief of European industry - managed to agree with Commissioner of Climate, Connie Hedegaard, to leave the initiative on CO2 to the IMO.
Ports coming under pressure
However, Siim Kallas also sees the potential of competition coming under pressure from the gigantic alliance of the world´s number 1, 2 and 3 in container trade. Ports, and in his mind most of all European ports, could be scrutinized and forced to lower prices heavily if a colossal player like P3 can negotiate fees.
"The only issue is how this alliance will act in European ports. We will probably have to guarantee a fair competition to make sure that such a big volume will not force ports out of the market. But considering this, to ally global European forces, I think it's a good idea."
The Americans seem very concerned about the size of this alliance….
"But everyone of course has his or her own idea of this, and of course the summit is not only about P3. It is also intended to create at least some global rules, and that is positive."
Do you want to stay up to date on the latest developments in International shipping? Subscribe to our newsletter – the first 40 days are free
US postpones launch of new Maersk P3-alliance
P3 worked with a Plan B for its launch
Competitors respond to P3 alliance