Erik Hånell, CEO of Swedish tanker carrier Stena Bulk and Stena Weco, which operates the company's product tankers in a joint venture with Danish Dannebrog in the Stena Weco pool, sees difficult and challenging market conditions for product tank as well as Suezmax in both 2014 and 2015.
Do you want to stay up to date on the latest developments in International shipping? Subscribe to our newsletter – the first 40 days are free
Erik Hånell says in an interview with ShippingWatch that the shipping company has no immediate plans to make further investments in the coming year. This goes for newbuildings as well as second-hand for the carrier, which in 2014 will take delivery of the first of ten Medium Range (MR) eco-design product tankers, at 50,000 teu each, from Chinese Guangzhou Shipyard.
Investment break
The break in investments follows Stena Bulk's massive investments in 2012 and 2013, which in addition to MR also include a series of seven Suezmax vessels from Korean Samsung Heavy Industries. The latter is part of the partnership with Angola's state oil company, Sonangol, in the Stena Sonangol Suezmax Pool, which currently controls 30 fuel efficient crude oil tankers with an average age of just three years.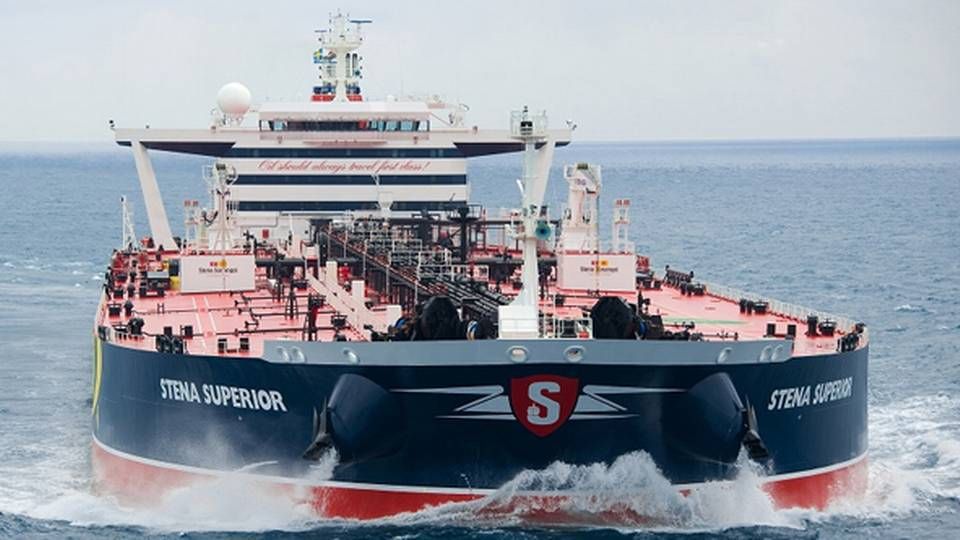 Stena Bulk's investments were made in order to take advantage of the low shipyard prices in both segments. The shipping company, which is headquartered in Gothenburg, is said to have paid around USD 40 million a piece for the MR vessels and USD 75 million for each of the seven Suezmax vessels.
"For Suezmax we've probably seen the worst market in many years. There has been a small improvement recently, but we are still waiting to see if it will last. The fundamental market conditions right now don't really allow for investments in newbuildings in this segment, while on the other hand, there are some solid investments to be made in second-hand. I would never order Suezmax ships in a market like this," says Erik Hånell, who also denies speculations that Stena Bulk is currently harboring plans to return to the VLCC market:
"If there's money to be made by investing in VLCC, then of course one shouldn't deny it completely, but a situation like that is very far from the current reality. And our core businesses are MR and Suezmaxes."
Navigator-trained Erik Hånell became CEO of Stena Bulk in late 2012, replacing the company's CEO through many years, Ulf Ryder.
Stena Bulk's total fleet currently includes around 100 tankers, primarily MR and Suezmax, though also a few Panamax, Aframax, and three LNG ships. Approximately one third of the fleet is owned by the carrier. Between 40 and 45 product tankers participate in the Stena Weco pool, and as Stena Bulk says it, the ten new MR vessels mean that the company becomes truly global.
Worried about 2015
In the next two years the market will see a serious influx of new product tankers, owned by new players, especially in MR, a development that could lead to challenges, says Erik Hånell:
"Stena Bulk and Stena Weco had a solid 2013, and we expect something along the same lines for 2014, before the many newbuildings are delivered. I'm a little worried about 2015, which will depend on how the global economy develops. If the current situation continues, with such a high level of MR newbuilding orders as seen in 2013, it will of course be harmful to the market. It almost can't get any worse for Suezmax and the crude oil market than what we've seen in 2013, even though there's been a slight improvement recently," says Erik Hånell, who also sees challenges related to the new owerships in product tank:
Equity funds and partners
"We've seen many new investors (equity funds) in the MR segment, and these investors are of course trying to find good partners backed by the right names, which will probably be challenging to many of these companies. That's why it's important to be specialized and have special businesses, like we feel we do with Stena Weco, with a strong operating platform. Everyone can do it in a strong market, but a poor market is where you can actually make a real difference. We've achieved good results with Stena Weco, and at least we're making our owners happy," says Erik Hånell.
"Right now we're quite pleased with the ships we've ordered. Depending on the opportunities that come along, we might consider second-hand ships, though prices are increasing here as well, so we're not looking at anything immediate. As such, our investments are probably settled for at least the next year or so."
Stena Bulk in Korean collaboration on Arctic sailing
And as for the ongoing discussion about eco-design ships versus older standard ships, Erik Hånell says that the bigger the eco-design ships are, the more sense it makes to invest in them.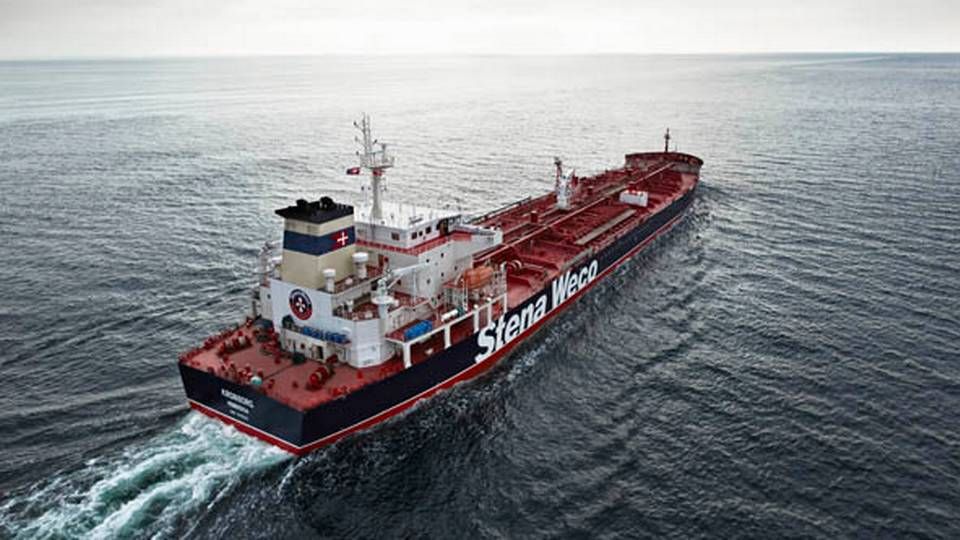 "The benefits of course depend on time spent in ports, and on how much is subtracted by ballast. But there's no doubt that for Suezmax, with which we have experience, there's a significant difference between eco-design ships and standard non-eco ships ordered around the same time. We're looking at a difference of at least USD 3,000-4,000 a day for a Suezmax, while the gain for an MR eco-design versus a standard ship would be somewhat less. But the new eco-designs will definitely also make a difference in the MR segment."
Do you want to stay up to date on the latest developments in International shipping? Subscribe to our newsletter – the first 40 days are free
Tanker: Record year for Suezmax spot rates
Golden Stena Weco: We'll double our fleet