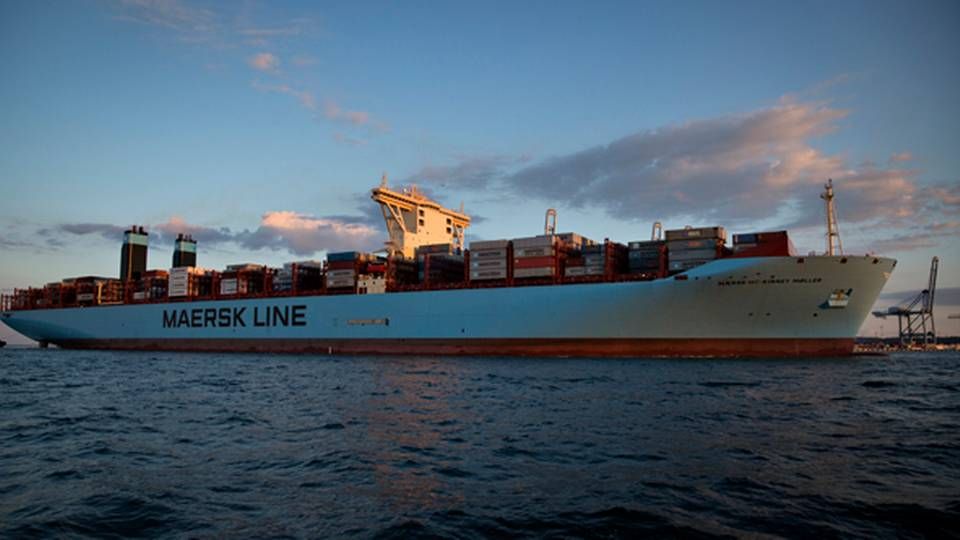 Both HSBC and Carnegie raised the target price for the A.P. Moeller-Maersk share yesterday, Wednesday, following the news Tuesday that the company is selling its stake in Dansk Supermarked Group with USD 3 billion in net proceeds. HSBC has raised the target price by USD 2,552, which now puts it at USD 13,123 compared to the previous USD 10,572. Carnegie also puts the share at USD 13,123, up USD 2,369, according to Ritzau Finans.
Do you want to stay up to date on the latest developments in International shipping? Subscribe to our newsletter – the first 40 days are free
And the opportunity to sell Dansk Supermarked Group was well spotted by the Maersk Group, though the move did come as a bit of a surprise, says Rahul Kapoor, Director at analysts Drewry, referring to the Group's previous statements that it had no plans of selling:
"But this is a big step toward divesting companies beyond the core business, and going forward this will enable Maersk to achieve a higher dividend, and this is also expected by the market," he says.
Maersk sells Dansk Supermarked for USD 3 billion
In connection with the sale Maersk has repeated its ambition to reach an annual gross CAPEX of USD 10 billion during the next year, and this will likely be possible with the sale of Dansk Supermarked Group and the recent divestment of the Maersk Tankers VLCC fleet at a price of USD 980 million, according to Norwegian analysts Fearnley.
No capital for Maersk Line
The divestment seems to indicate that Maersk has reached its strategy goal of getting rid of companies that fall outside of the Groups' core business.
Danske Bank is last in line, but so far CEO Nils Smedegaard Andersen denies that Maersk's stake in the bank is the next step. The major capital injection will, among other things, be used to reduce the conglomerate's debt, the CEO said yesterday, but as several other analysts have hinted at, Rahul Kapoor points to Maersk Drilling, Oil, and APM Terminals as likely investment possibilities. But this is not the case for Maersk Line:
"We don't expect Maersk to invest further capital in its liner company. We still consider the liner business a challenge, not just to Maersk but to the entire industry. Maersk has achieved solid results in 2013, primarily by cutting costs, but we still don't expect to see a market rebound before 2016. Supply and demand won't reach a sound balance before then," he says.
Analyst: More Maersk companies could be in play
And that is why Rahul Kapoor says it makes sense for Maersk to wait, and he does not see any risks related to skipping investments in this segment. And furthermore, Maersk has sufficient capacity and is well-placed in relation to competitors such as MSC.
"And now P3 will likely also be launched, which solves that. We still expect the alliance to be approved, though it might be a little delayed, but we believe this is positive for the industry and that it will likely have a stabilizing effect," Rahul Kapoor says, adding:
"MSC has been fairly active in 2013 and has chartered ships to expand its fleet, and if Maersk wants to maintain the gap between them and MSC going forward, the carrier will have to go to the market. Maybe not now, but later in 2014. This will also bring more clarity about the market situation in 2015. Right now it's better to wait and see how the container industry develops."
Do you want to stay up to date on the latest developments in International shipping? Subscribe to our newsletter – the first 40 days are free
Smedegaard: Divestment to strengthen core businesses