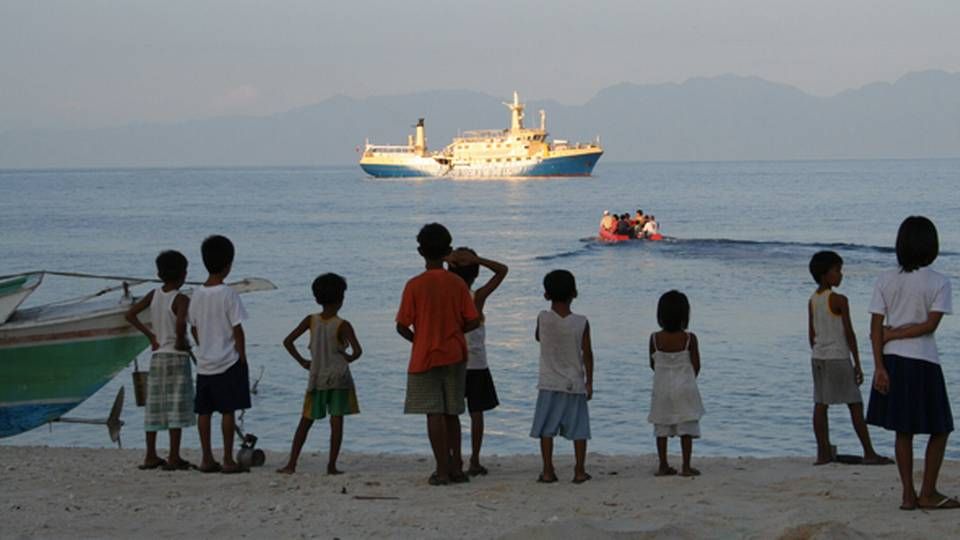 As a major supplier of crews for carriers across the world, it would constitute a significant challenge to shipowners if the approx. 100 Philippine seafarers schools were unable to deliver crews going forward.
And that is what the worst case scenario would look like if the EU Commission decides not to approve the schools in the country due to the high number of defects and shortcomings found there. Yesterday ShippingWatch revealed the results of the report produced by the EU's maritime safety institute, EMSA, which shows that there is a long way to go before the cadets graduating from the schools have all the necessary qualifications for working on a ship.
Strong critique in report on Filipino seafarers
A majority of Danish and Norwegian carriers receive seafarers from their own schools in the country, where the standard has not been subject to criticism, according to ShippingWatch's sources. But other big shipping nations could start to worry if the critical EMSA report leads the EU Commission to recommend a no to the Philippine schools at a meeting to discuss the matter in two months.
The publication of the report was discussed at a meeting two weeks ago in the so-called COSS Committee - Committee of Safe Seas. And according to a summary of the meeting that ShippingWatch is in possession of, several parties expressed concerns about the conclusions of the report.
Do you want to stay up to date on the latest developments in International shipping? Subscribe to our newsletter – the first 40 days are free
"Some Member States expressed concerns in case of a withdrawal of recognition of Philippines due to the high number of Filipino officers onboard their fleet. The Commission requested Member States to provide any available info on the number of officers working onboard their fleet. Member States asked the Commission on the possibility of EU aid to the Philippines for capacity building," says the summary.
The EMSA visited the Philippines several times last year to review the conditions such as teaching, the quality of exam papers, equipment, etc.
Philippine mariners: Many maritime schools should be closed
The process was delayed last year due to - among other factors - the earthquake in the Philippines.
In October 2012, the EMSA reviewed the Chinese maritime schools, which meant that China was approved as supplier of cadets and officers. Georgia was also recently approved.
Do you want to stay up to date on the latest developments in International shipping? Subscribe to our newsletter – the first 40 days are free
EU continues review of Philippine schools
New plan for Philippine maritime schools to ensure EU acceptance