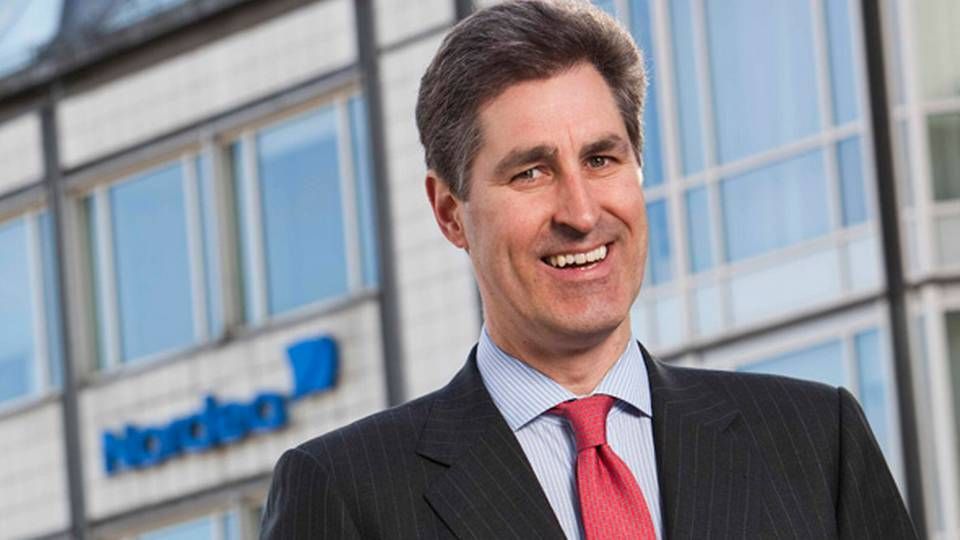 International equity funds have helped increase the amount of liquidity available in shipping during a period in which equity was scarce. But they also helped increase the risk of over-contracting new ships, which could delay an expected recovery of the shipping markets, Nordea's Head of Shipping, Hans Christian Kjelsrud, tells ShippingWatch.
"There is still a certain degree of overcapacity in an otherwise somewhat weak freight market, but an improved growth in the global economy over the next two or three years, along with a slower delivery rate of new ships, will lead to a gradual improvement. It's difficult to say how big the recovery will be, but we believe in a gradual recovery. The big threat to the shipping industry remains the fact that there is too much capital, and thus overcapacity in shipping," says Hans Christian Kjelsrud.
Nordea sold its Torm debt at a low price
He declines to comment on whether the interest of private equity funds and other new investors in shipping, including the establishment of new fleets, has peaked:
"What I can say is that there's been a significant interest during the last 12-13 months."
In spite of Nordea's position among the world's biggest lenders to the shipping industry, the major Nordic bank has never suffered a deficit in the segment.
Do you want to stay up to date on the latest developments in International shipping? Subscribe to our newsletter – the first 40 days are free
In the bank's operating profit in the segment Shipping, Offshore & Oil Services came to EUR 82 million in the 1st quarter, compared to EUR 33 million in the same period 2013. Nordea's combined loans, it shipping portfolio, declined by six percent during the first three months of the year, though this development does not mean that the bank has become more reticent.
"We have the resources and capacity to take on new customers, and we're in pretty good shape. I wouldn't say that we're demanding new and different requirements of shipping customers, but the financial structure today is generally a bit more conservative than it has been, based on the experience of recent years."
Nordea predicts two years of growth in shipping
These months interest seems to be gathering around the current condition of several German shipping banks in relation to the fact that the European Central Bank (ECB) in 2014 will take over supervision of the biggest banks in the Eurozone, introducing increased capital requirements.
"We have virtually zero exposure to the German shipping market, and we have a very limited exposure to container ships (Germany's biggest segment). The German banks have always been big in ship financing, and this will probably impact what German banks can offer their shipping customers," says Hans Christian Kjelsrud.
Nordea's shipping and offshore profits improve
Lloyds sells shipping loans for USD 500 million
German bank: Shipping market still highly uncertain